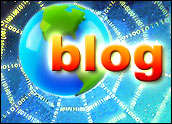 News surfaced last week that the UK was mulling an overhaul of press regulations. The legislation, born out of the phone-hacking investigation known as the Leveson Inquiry, is designed, among other things, to better regulate online media.
Alas, while trying to account for more media outlets, the legislation never bothered to define what it considered a media outlet. The resulting uproar from bloggers and website operators — people who don't bear much resemblance to media — highlighted the ambiguity about how the regulations would be enforced and who would be liable.
In this TechNewsWorld podcast, we talk with Nick Pickles, the director of Big Brother Watch, a UK-based civil rights organization. Pickles explains how this legislation came to be, what's worrisome about the current wording, and what his organization is doing to avoid what it considers a gargantuan intrusion into Web-based content.
---

Download the podcast (14:48) or use the player:
---
Here are some excerpts from the podcast:
TechNewsWorld: Big Brother Watch has written about the proposed regulations and you all dubbed it "an unwieldy and unpredictable piece of legislative horsetrading." And you weren't alone in this criticism.
I know Carla Buzasi, the editor-in-chief of The Huffington Post UK, said that she was concerned over the confusion surrounding the legislation and said that she felt the proposals were "rushed." And then Harry Cole, who has a blog in the UK, said that the regulatory changes were put together in "chaotic fashion."
So it seems like not only the proposals themselves, but also the way they were constructed, has kind of rubbed people the wrong way. I'm curious if you could tell me what these grievances are, and what it was about the process that has bugged some people?
Nick Pickles: Yeah, I think that the process has been a bit of a disaster, really. If you look at the way the Parliament is drawing up the law, they need to decide who's going to be covered by this new press regulator. We've had a year-long inquiry into the media — we thought everyone had a pretty clear idea about what the point of this law was going to be. And then there were some late-night negotiations between the political parties, and at 2 o'clock in the morning they came to an agreement; the law was proposed in Parliament.
And then when we saw the details. It became very clear that the net was being cast much, much wider — everybody from two-person blogs was going to be covered, as well as multimillion-pound newspaper empires. And we've been campaigning in the past week to try and get the government to fix this problem.
And fortunately, at the last minute, the government has recognized that this is an issue, so they're now going to hold off passing this law for a few weeks so they can get everyone around the table — so they can actually decide how they will phrase this definition so that groups like Big Brother Watch, who may have two or three people writing on their website, but we're definitely not big newspapers, won't get caught up in the press regulator … .
TNW: The net that you said was cast wider than people were anticipating — it seems like the crux of that issue was surrounding the ambiguity of the phrase "relevant publisher." This is something that — it was inserted into the legislation — that any relevant publisher could be held accountable, but this term was never really defined. How has that debate kind of been carried out — what is and is not a publisher — and how is the law going to take into account the million different ways that people publish things nowadays?
Pickles: Well, that was one of the problems. This definition of relevant publisher was produced, but there wasn't a public debate about it. We haven't had widespread public input; we haven't had an opportunity to discuss this.
It was right down to the wire, and a few days ago we managed to find a member of the House of Lords who could table an amendment to actually put in a protection that says, you know, "We don't define small publishers as anyone below a certain financial size," just to give people that protection.
Because the worry is, if all the bill says is, "We exempt small publishers," then the first person who gets sued is going to have to go all the way to the highest courts, spending their own money, arguing that they were a small publisher and therefore should be exempt. And for a lot of small organizations and small blogs, they just simply won't have the money to do that.
So you either risk those guys shutting down and censoring themselves, or someone going bankrupt and losing their home because they spent everything they have trying to go to court to get a definition of what Parliament meant when it said "small." So the law needs to be much, much clearer — before it gets passed — on that point.
TNW: It's interesting, the idea of using a revenue or profit threshold to determine what is and is not a relevant publisher, because so many media outlets nowadays are losing money — they're hemorrhaging money. So you could have something that's thought of as a big, reputable outlet, but it's not making any money. Is there a potential pitfall in trying to use annual earnings to do this because a lot of the annual earnings right now for media outlets are so meager?
Pickles: Yeah, absolutely. And equally, there are situations where you have people who say, "If you only have a few staff, then you won't be considered a relevant publisher." But as quite a few media organizations pointed out, a lot of the specialist people who do break a lot of news — you know, look at Drudge Report. Would Drudge Report, if it was in the UK, be considered a relevant publisher? On a revenue point, and on a staff point, you might get very different answers.
And we've got UK websites like Drudge that are very small, don't have huge revenues, but do break a lot of news. And I think that's where people are trying to decide where to draw the line. And it's a very, very difficult point to make, but it's essential that we don't just rely on 2 o'clock in the morning deals, and actually do discuss this properly before we pass the laws.