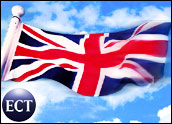 The British government announced Monday a US$35.7 million program to create an elite team of Internet cops to crack down on cybercrime.
The money is being spent as part of an effort to "make the UK one of the best and safest places in the world to conduct and engage in e-commerce," according to the Home Office — the UK government department for such internal affairs as fire protection, police protection and crime reduction.
"Modern technologies such as the Internet offer up huge legitimate benefits, but also powerful opportunities for criminals, from those involved in financial fraud to the unlawful activities of pedophiles," Home Secretary Jack Straw said.
"The significant cash injection I am announcing today will boost the police service's capability to investigate crime committed through computers, including pedophilia, fraud, extortion and hacking," Straw added.
Local and National Cybercops
The bulk of the money will be spent setting up a multi-agency National Hi-Tech Crime Unit, which is slated to begin operations in April.
Taking part in the new unit will be agents from the National Crime Squad, National Intelligence Service, and police and customs agencies. Up to 40 full-time officers will be based out of the new unit's headquarters in London and another 46 will be assigned to local police offices.
The new unit will perform computer forensics work to retrieve information from seized electronic media, gather intelligence on cybercrime and cybercriminals, and respond to requests for assistance from overseas law enforcement organizations.
Worldwide Policing
As part of its commitments to the Group of Eight (G8) and the world community, the UK also said it plans to establish a 24-hour international hotline to trade information on potential attacks on the national infrastructure and to promote closer ties between law enforcement agencies.
"We target organized criminals who are commodity driven," said Bob Packham, deputy director general of the National Crime Squad. "If you look to the future, e-commerce is taking off, and if business and industry goes electronic then organized crime will go electronic. We must keep one step ahead."
Massive Database Planned
In addition to the $35.7 million investment in the National Hi-Tech Crime Unit, the British government also plans to invest $59.8 million in a National Management Information System (NMIS) for police forces in England and Wales.
The NMIS will allow police forces from both regions to share information that is currently stored on separate computers.
The Home Office said that NMIS will present data in a "consistent format so the whole range of police business can be easily and reliably compared and analyzed across the country."