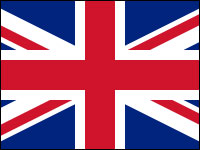 In the latest development in a long-running debate, British lawmakers are considering pressuring computer users to filter pornography when setting up Internet access, according to the BBC.
Ministers will reportedly suggest that people should be prohibited by default from accessing adult material. The system is currently being referred to as "active choice-plus."
The proposal is similar to the "opt-in" feature which was discussed earlier this year and as far back as 2010.
The UK has also tossed around various parental control proposals in an attempt to reign in online pornography.
The active choice-plus system would also apply to materials deemed excessively violent.
The UK's four main Internet service providers have already instituted a system that offers customers the choice of applying for filters.
Super Competition for Supercomputers
The president of Japanese technology company Fujitsu said Wednesday that Japan would build a faster supercomputer than the United States, according to ZDNet.
Last week, a report came out saying that — after ceding its crown to China in 2010 and Japan in 2011 — the U.S. once again has the world's fastest supercomputer.
Fujitsu wants the crown back in Japan, hence its plans to improve its "K" supercomputer, which was recently ousted by an IBM machine.
Police Were Mega-Unfair With Raid
A judge in New Zealand ruled Thursday that search warrants used to seize property from Megaupload founder Kim Dotcom were illegal, according to Stuff.co.nz.
Dotcom, whose file-sharing site Megaupload.com was shut down earlier this year amid copyright claims, faces myriad charges in the United States. He was arrested in January by New Zealand officials on a request from the United States, which is seeking to extradite him from New Zealand.
The extradition — which was already facing problems — may have become more complicated Thursday, when a New Zealand High Court judge deemed that the warrants used did not adequately describe the offenses that they related to. In addition, the warrants did not stipulate that the copyright infringement and money laundering charges were offenses under U.S. law, not New Zealand law.
The High Court also ruled that the FBI, which was spearheading the case against Dotcom, acted illegally when it copied data from Dotcom's seized computer and took it overseas.
Dotcom is originally from Germany. U.S. authorities claim that Megaupload.com is responsible for more than $500 million in lost copyright revenue.
Welcome to China, NYT
The New York Times got a crash course in Chinese media Thursday when, after one day, its Sina Weibo account was suspended.
On Wednesday, the Times signed up for Weibo, which is akin to Twitter, and announced the launch of its upcoming Chinese-language site. By Thursday, its account had been suspended.
The account returned, but the disappearance caused a stir just hours into The New York Times' launch in China.
It was not immediately clear why the account, which promptly gained thousands of followers, was suspended.
Last month Sina Weibo, which has some 300 million users, introduced a user contract that stipulates the myriad offenses which can lead to suspension of accounts. It's unclear, though, what, if any, rules the Times may have broken.
The Times' China website is up and running, social media problems or no.