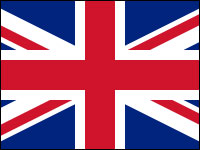 This summer's London Olympics could be susceptible to cyberattacks, British politician Francis Maude told the BBC.
The BBC quoted Maude saying:
"We have rightly been preparing for some time a dedicated unit which will help guard the London Olympics against cyberattack," he said.
"We are determined to have a safe and secure Games …
"UK government networks continue to be regularly targeted by foreign intelligence agencies, or groups working on their behalf," he said. "And we know that the threat is accelerating."
Hacking was also a concern in the lead-up to the 2008 Olympics in Beijing.
British authorities are reportedly taking extensive measures to thwarts attacks of all kinds. Last week, military officials told residents of an upscale London apartment complex that the top of their building could be affixed with rocket launchers to defend against terrorism.
A Problematic Piracy Ban
British media outlet The Guardian ran an article questioning the recent ban on file-sharing site The Pirate Bay.
Earlier this week, a UK court ordered British ISPs to block The Pirate Bay, a site which facilitates the transfer of movies, music, television shows, software and other media.
The Guardian's James Ball deemed the move futile:
One of the central problems, however, is that a simple ban is unlikely to work. It is easy for site operators — or virtually any volunteer, for that matter — to recreate the Pirate Bay site at any other Web address. The WikiLeaks site, when facing similar blocks and heavy traffic, was eventually replicated in full by more than 1,800 volunteers …
In other words, to cut out even one high-profile file-sharing website would quickly require apparatus as sophisticated as the great firewall of China.
Keeping The Pirate Bay at bay might be even harder with all of the publicity the site has garnered in the last few days. The Pirate Bay on Tuesday had 12 million more visitors than it has ever had, according to TorrentFreak. Torrent Freak quoted a "site insider" as saying, "We should write a thank you letter to the BPI [British Recorded Music Industry]."
People's Daily Online Shares Explode
It might appear to be the height of conflict of interest: A media outlet — which is censored by China's Communist Party — reporting on its own stock value.
Despite the propaganda potential, People's Daily Online had a (seemingly) legitimate report on the explosive value of its stock prices in recent days.
Shares of People's Daily Online, the online counterpart to the print newspaper People's Daily, were introduced last Friday. One the first day, stock prices surged 73.6 percent, forcing trading to be suspended on two separate occasions. Within two days, the stock value was up 91 percent.
The article quotes Li Weidon, research director at China Venture, who said:
"In some investors' eyes, the state-backed media company's profits are somehow guaranteed given the support it receives from the government's preferential policies."
Tech in Asia had an article Thursday looking at how People's Daily's "state-sponsored heritage makes the stock, perhaps, a sure-fire winner …"
Europe Could Take Aim at Google
European regulators might relaunch inquiries into Google's data collection practices in the wake of the recent Street View case, according to The New York Times.
From The Times' article:
Many regulators in Europe feel misled by Google in the matter, said Jacob Kohnstamm, a Dutch regulator who is the chairman of the top European privacy panel. He called for a stronger global response.
"It is time for data protection authorities around the world to work together to hold the company accountable," Mr. Kohnstamm said.
Google executives, he said, had reassured European lawmakers, often in personal appearances, that the data collection, which was illegal in Europe, was unintentional and the work of one engineer working secretly.
Privacy regulators in France and Britain will review the FCC report to decide whether or not additional action is needed, according to the report.
Nokia Lawyers Up in Europe
Before the dust had settled on the Motorola/Microsoft case in Germany, Nokia on Wednesday alleged that its copyrights have been infringed upon by electronics companies HTC, RIM and ViewSonic.
Nokia is filing suit in both Germany and the U.S.
Nokia sued HTC and RIM in the regional court in Dusseldorf, and has taken all three companies to regional courts in Mannheim and Munich, the company said on Wednesday. Nokia also made a complaint to the U.S. International Trade Commission (ITC) against HTC, and launched suits against HTC and ViewSonic in the Federal District Court of Delaware.
On Wednesday, Nokia release this statement explaining the pending litigation.