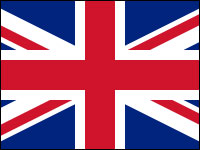 The head of data protection in the United Kingdom, the Information Commissioner's Office, or ICO, is reopening its investigation into Google's data collection, according to ZDNet.
The investigation stems from the U.S. Federal Communication Commission's April report that Google collected extensive data from WiFi connections while compiling pictures for its Street View service.
The ICO contacted Google on Tuesday to request information about the company's data collection practices while working on Street View in the UK, according to ZDNet. The letter reportedly asks for a precise account of what personal data Google collected.
One interesting plot twist: The ICO in 2010 told Google it could destroy some of the very data it now wants the company to disclose. This, of course, might make it difficult, or even impossible, for Google to comply with the request.
However, an ICO spokesman is quoted saying that "destroying data" and "having records" are not mutually exclusive, and that the 2010 ruling will have no bearing on the current ICO request.
Blog Freely
The London Times, which is among the first and most successful news outlets to implement a paywall for online material, has launch a Tumblr blog with free content, according to The Guardian.
The new blog is made up solely of opinion pieces and will feature teasers to articles at the outlet's primary site — behind the paywall.
The Times seems to be loosening its grip on its content, according to The Guardian. For example, the outlet took down its paywall during the recent jubilee weekend, and it is planning to do the same on certain dates of the Summer Olympics, which will be held in London.
The Guardian reports that about 120,000 people subscribe to The Times, which charges pounds 2 per week (US$3.12) for online-only access and pounds 6 per week for a combination of online, print and tablet.
'Melrose Place' Meets 'The West Wing' Meets Twitter.
Valerie Trierweiler, the partner of French president Francois Hollande, has irked Hollande's party — and presumably Hollande as well — by tweeting support for a rival candidate of Hollande's ex.
The target of Trierweiler's tweet, Segolene Royal, is the mother of Hollande's four children, according to The Guardian.
She is embroiled in a parliamentary election battle against Olivier Falorni, prompting this tweet from Trierweiler: "Good luck to Olivier Falorni who has proved himself worthy, who has fought alongside the people of La Rochelle for so many years with selfless commitment."
Initially thought to be the product of a hacked account, Trierweiler confirmed to AFP that the tweet was indeed hers.
The Guardian writes that this Twitter mess threatens to undo the goodwill Hollande has been so eager to accrue since being elected in May. This soap opera harkens to former president Nicolas Sarkozy, who drew the ire of many for his well-documented penchant for scandal.
Sweden's Twitter Policy Goes a Little Sour
On Monday,