The company that made its billions selling ads for Web searches is now officially in the telecommunications business, as Google demonstrated Tuesday with the launch of its branded Nexus One smartphone. However, can the same success that saw "Google" become a verb be translated to the burgeoning mobile market? Is there anything in Google's unusual retail strategy that will have consumers saying "Nexus me" when asked what smartphone they want next?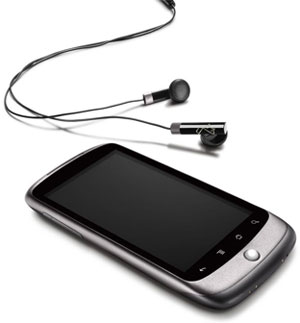 Google's Nexus One
Will consumers respond to a phone in which the choice of carrier is secondary, and that can't be test-driven in a network operator's store? The Nexus One is only available online, and the unlocked version is only slightly cheaper than unlocked versions of iPhones, Palm Pres and Motorola Droids.
It just raises the question — "Why?" — according to 451 Group Research Director Chris Hazelton. "It's not a device that's really notably different than any other Android device," he told the E-Commerce Times. "They say that they tried to build an experience online where you could 'touch' the phone. They even have a section where you could measure your hand and then it shows you how the device fits in your hand. That's kind of reaching. They're not really useful tools in addressing your concern, which is, 'I want to touch the phone.'"
When it comes to making a US$529 unlocked version any more appealing than if you chose current Nexus One carrier option T-Mobile for your network, Hazelton said Google's new "superphone" isn't going to help U.S. consumers get the subsidy monkeys off their backs. "That addiction is still strong. You saw Nokia has tried this with a number of devices, and they were more expensive, ranging in the $700s. It's really just a slight change in how someone would acquire a phone. They pick the phone — there's only one. And then it's 'what carrier do you want to use?' And if you don't choose a carrier, you get a heavy penalty. It will be a while before U.S. users accept this change and are willing to pay for the capabilities of an (unlocked) smartphone.
"Google calls this a 'superphone.' I'm very hesitant to create a whole new category for smartphones," Hazelton said, adding that while the Nexus One may have taken the lead in having a very powerful 1GHz processor inside it, that will soon become standard in all smartphones.
A Small First Step
Google's Android operating system may be the only one out there able to give Apple's iPhone a run for its money in terms of application portfolio, excitement and feature functions, said IDC analyst Al Hilwa. However, the company is still learning how to navigate the mobile phone business, particularly with its dealings with network providers. "Google has always had an approach towards the carrier business where they've had to hold their nose and work with them in order to bring Android to market," Hilwa told the E-Commerce Times. "They've done a great job with that, by the way. But with the online store and unlocking the phones, it's kind of a shift of the center of power away from the carriers. That's what Google is trying to do."
A hefty price tag for an unlocked Nexus One may go against the current subsidized smartphone trend — one that has seen $99 options for a Palm Pixi and Droid Eris after $100 rebates are sent in — but Hilwa sees it as a first salvo in its battle to muscle its way into the mobile market.
"As the hardware gets cheaper, people will be quite willing to put a couple of hundred dollars into a phone. By then the carriers will be giving these free with contracts. If you zoom two years into the future, the price keeps going down, Moore's Law keeps going inexorably, and you'll see [unlocked] phones in the $200 range and free with a carrier contract. That's the future play, and this is Google's opening bid in this space. It may be the thing that nudges unlocked phones into mainstream usage. That's coming for carriers. It's going to start taking off as the market is propped up by media consumption rather than telephony," Hilwa said.
The Method to Nexus Madness?
There's another possible motive for Google's business plan for getting the Nexus One onto the market, according to ABI Research analyst Kevin Burden: as bait for handset manufacturers. "It's going to get a lot of OEMs interested in building phones. They're going to get the manufacturers looking at the Nexus One and saying they need to build to Google's specifications so they can get on that Web site. The OEMs will look at it as a big win," Burden told the E-Commerce Times.
Those handset makers may be balking right now at the cost of putting such a strong processor as a 1GHz Snapdragon inside a smartphone. However, Google's internal application developers may have a lot of smartphone magic waiting for such a device. "This Nexus One is about prodding OEMs, to say that these are the phones you need to build so that we can launch these types of services that are still sitting in our labs," Burden said.