Consumers might soon have access to cheaper, more talented smartphones that could challenge the market dominance of Android and iOS.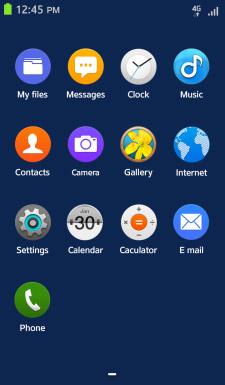 At least that is the promise from the Tizen Association. The growing group of phone makers and application developers recently launched a partner program with 36 companies from all segments of the mobile and connected device ecosystems.
The Tizen Association is planning a widespread release later this year of its open source Tizen operating system. The new OS initially will run mobile phones, but it eventually could expand to power tablets and other portable devices.
Tizen evolved from the Meego framework after phone maker Nokia dropped its use to power Nokia phones. Tizen is still a very young project, noted Abraham Elias, chief technology officer of Sencha, which is working with the Tizen Association on the use of HTML5 and Internet browser capabilities.
"Consumers should see devices with Tizen in production later this year. I expect to see the 2.x branch of Tizen ship on these devices. Work is already being done on the 3.x branch," Elias told LinuxInsider.
"A key benefit with Tizen is that it is highly optimized around HTML5. From our standpoint, that is very encouraging. It runs Linux at its core, so it is very suitable to bringing in a range of technologies," he noted.
Who's Who
Tizen resides within the Linux Foundation, where its development is guided by a Technical Steering Group.
The Tizen Association is led by a consortium of mobile operators chartered with actively developing the ecosystem around Tizen. This development work involves market presence, gathering requirements, and identification and facilitation of service models. It also involves overall industry marketing and education.
The Tizen Technical Steering Group is focused on architecture and implementation, along with the formation of working groups to support device verticals. Many members of the Tizen community are active contributors to the W3C and other Web standards bodies.
The list of association partners includes eBay, Konami, Panasonic, Sharp, TrendMicro,TuneIn Radio, Sharp Electronics, Samsung and Panasonic.
Hedging Bets
The Tizen OS is driven by a grassroots movement within the industry to create an alternative, less expensive mobile market platform. Developers hope the Tizen ecosystem will give both vendors and consumers more flexibility than is offered by existing mobile ecosystems.
Consider the amount of money that Samsung is putting into the Tizen OS, suggested Tuong Huy Nguyen, principal research analyst for Gartner Research. It is a safe bet to say that with all of the tech-savvy people at Samsung, the company would not be supporting the Tizen effort unless it was sure it was going someplace.
"Based on what I have seen and my knowledge of the market, hardware vendors and carriers are looking for an alternative to the Apple and the Android ecosystems," Nguyen told LinuxInsider. "They want to have choices and be able to provide low phone-cost alternatives for themselves as well as their customers."
Field of Dreams
Introducing any new mobile platform takes a huge effort.
The first issue is gaining an established customer base. The second is accessing an extensive library of applications. The third is convincing developers to provide new applications for the platform.
That last issue is perhaps the most critical. It forces app developers to decide if they have the time and money to devote to Tizen over existing platforms, explained Nguyen.
"These issues are fairly significant. They are not insurmountable. It is an uphill battle for anyone who gets involved in it," he said.
Unknown Entity
Things have been quiet on the Tizen front for about a year, noted Ramon Llamas, research director at IDC, with developers drifting mostly toward iPhone and Android.
"Tizen still remains an X factor, and an untested one at that," he told LinuxInsider.
From an end user perspective, Tizen has yet to make headway as it remains unreleased. That is preventing developers from jumping on the bandwagon, Llamas explained.
"Yes, there have been some developers getting in on the ground floor, but that is the exception and not the norm," he noted. "The thing is that Tizen needs developers in order to remain viable in the market."
Turning the Corner
Tizen's vaporware persona could be about to change, however, and its technology advantages could impact mobile device performance.
"Based on what we are seeing with our testing, this is very encouraging for the Tizen OS," said Sencha's Elias. "The promise of Tizen is that it gives first-class citizen status to HTML5. That will be a big advantage to app developers."
The challenge for developers is how to tailor their applications for all the competing mobile platforms. With Tizen built around HTML5, developers can write one application and have it run on any device, he explained.
Possible Marketing Edge
Tizen's design will make it economical and feasible to tailor its features to specific user markets, according to Elias.
For example, a developer who markets mobile phones to the elderly could strip out all the operating system components for running apps that user market would never want or need, he explained.
Tizen will allow carriers and developers to take the core OS and customize it for the specific market the phone model targets.
"This is a differentiator that the other mobile OSes do not provide. We see this as a market positioning that will work to the various segments' advantage. This allows device makers to have flexibility in changing the design of the phone along with the customized internals. They can make the Tizen phone more personalized to the end user," Elias said.
The challenge for individual carriers will be how to differentiate the phones for the users they target.
Tizen for Tablets?
Tizen has been built from the ground up. It is not a phone application being crammed into everything else, observed Elias.
The Tizen OS already is being used to power several consumer products. Jaguar is developing a Tizen-driven dashboard display. Samsung is using Tizen as the OS for one of its digital camera lines.
"Tizen is not just an OS for phones. It is an operating system that can power pretty much anything. When you have that kind of integration everywhere, you can begin to see the world of possibilities with Tizen," Elias said.
Success Factors
The Tizen OS is attracting support from all segments of the connected device ecosystem, said Ryoichi Sugimura, a Tizen Association board member from NTT Docomo, at the Tizen Summit in November.
Tizen's design allows operators and device manufacturers to select features and services making the most sense for the device, the customer's location, and the most popular use cases, he said.
Despite the backing of Samsung, Intel and other large corporations, the Tizen OS will travel a rocky road to adoption. Tizen is not yet being heralded beyond its inner circle of partners.
"We expect to see efforts like this continue from time to time from one developer or another," said Gartner's Nguyen. However, "the forecast and expectation for any meaningful traction in the market is nil."