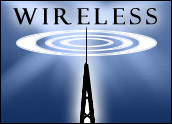 The image of teens, businessmen and virtually all kinds of consumers talking on cell phones has become common, if not ubiquitous in recent years. As the number of cell phone users in the United States has reached and passed the hundred-million mark, carriers have been hard pressed to find ways to continue expanding their businesses. Now, in search of new revenue streams, they are trying to transform a silent crowd — machines — into a bunch of chatterboxes.
Machine-to-machine (M2M) is an emerging application area that promises to automate mundane functions so firms can reduce their operating costs and improve customer service. Many businesses have service technicians who regularly visit customer sites and fix equipment, such as photocopiers, computers and vending machines.
Streamlining Tasks
M2M connections offer the potential to streamline these processes: for instance, a soda machine might use a cellular connection to notify the local vendor that it has run out of change. Companies are interested because these connections can help them sell more products and satisfy more customers because they can make purchases when desired.
So far, the technology has been slow to catch on stateside, but overseas it's a different matter."Although there hasn't been much machine-to-machine activity in the U.S., it has garnered significant interest abroad, especially in Japan," noted Allen Nogee, a principal analyst at market research firm In-Stat, a unit of Reed Business Information.
M2M communications are possible in a wide variety of industries. Utility companies can deploy applications that send customer usage information to central locations automatically, rather than having technicians drive up and down city streets collecting the data. Sensors can examine the performance of various distribution points along a power line or identify which segment on an assembly line may be slowing down production.
A Really Smart Copier
Companies could even open these wireless connections up to their key suppliers. Photocopiers could notify technicians when paper jam problems arise. With cellular M2M networks, automotive manufacturers can let a supplier know when its inventory is running low.
A number of technical advances have converged to make such applications possible. Third generation cellular networks offer the bandwidth, reliability and security required for data transmissions. Progress in cellular network technology has also spurred acceptance. Carriers have increased the reach of their network coverage so much that cell phone access is almost ubiquitous. While firms may find the costs associated with wired cabling too high to justify deployment of M2M applications, cellular networks' point-to-multipoint design makes it easier to connect multiple sites and build a sound business case for deployment.
Large volume sales have lead to lower pricing on cellular equipment. Companies can outfit their machines with the necessary network components — basically a cell phone in a black box with a serial interface and a power socket — for as little as US$50 per device.
Trading in Proprietary Protocols
Network connections have also become easier to make. "Since the 1980s, corporations have been using network connections to monitor machine performance, but most of these networks were based on proprietary network equipment that required a lot of systems integration work," said Neil Strother, an industry analyst with market research firm The NPD Group. Recently, vendors have started to move to standards such as XML and IP. This movement has eased installation, so that M2M networks can be built in a couple, rather than several, months.
Network usage pricing has also been dropping, so there are now low monthly costs. "A company can connect a device to a network for as little as $5 per month," In-Stat's Nogee told TechNewsWorld.
Radio Frequency Identification (RFID) provides companies with a simple and inexpensive way to put sensors on low-cost items. A corporation could place tags on packages of ice cream bars and sensors in warehouses, trucks and freezer cabinets. The vendor can then be sure that the ice cream was kept at the proper temperature during shipment and storage. If a reading was outside of a preset range, the system could automatically adjust the thermostat or alert a technician to service the cooler.
Good and Sticky
In addition to raising revenue, these services offer other benefits to carriers. M2M users are sticky — that is, they are less likely to change network providers frequently, a problem carriers face when working with consumers who switch carriers to improve coverage, lower their monthly bills or simply because the new carrier has a special offering, such as the latest ring tone.
Yet, migration to cellular M2M services is not a given. Many companies have invested significant sums in proprietary M2M networks and are not ready to write off such investments.
The infrastructure needed to support M2M applications is still immature. "Carriers need better ways to access machines indoors, more powerful algorithms for predicting when machines need servicing, and greater collaboration with machine vendors so they remotely monitor device usage," noted Ira Brodsky, president of market research firm Datacomm Research.
Pixie Dust Coming?
Scalability is an issue. As the number of wireless sensors increases dramatically, making sense of the information collected becomes more difficult — perhaps even overwhelming. Equipment vendors have been working on self-organizing M2M sensors known as "smart dust," that automate some of the data collection and evaluation processes, according to Datacomm Research's Brodsky.
Also, companies have other options for connecting their machines. RFID systems support the transmission of small amount of data exchange at ranges from a couple of meters to about 90 feet, which could be sufficient to relay information to a local node. Bluetooth, Wireless LAN, ultra-wideband and ZigBee networks can also all be used for M2M connections. These options incur a one-time set-up charge, while cellular links are a recurring expense. "It is not yet clear that cellular will be the networking option of choice when it comes to M2M communications," noted In-Stat's Nogee.
Despite those issues, Datacomm Research's Brodsky expects the wireless M2M market to grow tenfold, from 7 million modules sold in 2004 to 70 million in 2008. As a result, it appears that machines will soon join the ranks of users who don't go anywhere without their cell phones.