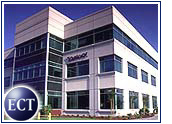 Internet bellwether Yahoo! (Nasdaq: YHOO)fell US$5.63 to $24.50 in after-hours trading Wednesday after meeting key Wall Street estimates by reporting fourth-quarter earnings of 13 cents per share, but warning that its first quarter and full-year 2001 earnings will be affected by the recent downturn in Net advertisingsales.
The Santa Clara, California-based company said pro forma net income forthe quarter ended December 30th totaled US$80.24 million, comparedwith $55.7 million, or 9 cents per share, for the same period last year.Yahoo! also said that its revenue for the fourth quarter hit $310.9million, a 53 percent increase from the same period in 1999.
"Yahoo! continued its strong performance in the final quarter of 2000,capping a year in which we grew revenues by almost 90 percent whileexpanding and strengthening the company," said Yahoo! chairman and chief executive officer TimKoogle. "By almost any measure Yahoo! continued to outperform the industry,and took market share despite a challenging environment."
Koogle added that in 2001, Yahoo! will "invest further in key initiatives togain still greater market share and to succeed in the long term."
As one of the Internet's largest companies, Yahoo's fourth-quarter resultsmay be viewed as a harbinger for the near future of the e-commerce industry.
Net Ad Downturn
Yahoo!, which generates 90 percent of its revenue from the sale ofadvertising space across its service, has struggled as many dot-comcompanies have implemented belt-tightening measures.
Moreover, Yahoo! shares plunged more than 85 percent over the past yearamid investor fears that the company will find it difficult to diminish itsdependence upon Internet advertising. In a recent research report, influentialMerrill Lynch analyst Henry Blodget slashed his 2001 online ad revenueprojections to $8 billion from $9 billion, saying the market is performingworse than expected.
However, the company remains confident that these effects will only beshort-lived.
"We are more confident than ever in the fundamental power of the Internetand how Yahoo's core business strategies position it to capitalize onfuture Internet growth," said Yahoo! chief financial officer Sue Decker."Over the next year, we expect to see some short-term effects from theapparent softening economy and the continued realignment of our clientbase."
Outlook for 2001
"Yahoo! will continue to invest in and extend its global leadership positionand take advantage of opportunities to build market share," said the report.Among the areas in which the company seeks to expand are communications,commerce and media.
Yahoo! also said that it will continue to invest inmarketing and merchant services, business and enterprise solutions, andpremium consumer services.
For the full year 2001, Yahoo! expects revenues to be $1.2 billion to $1.3billion, with marketing services and commerce accounting for 80 percent to85 percent of revenues, and business services reaching 15 percent to 20percent. Previous estimates had forecasted revenues of $1.42 billion.
Disappointing Profit
Yahoo!also said it is expecting a profit of between 33 cents to 43 cents per sharefor the fiscal year, a significant decline from First Call's estimate of 57cents per share.
In the first quarter of 2001, Yahoo! expects revenues of between $220 millionand $240 million, reflecting a changing customer mix,an expectation of slower advertising expenditures, and a continuation ofcurrent general economic conditions.
Other Revenue Streams
In recent weeks, CIBC World Markets, US Bancorp Piper Jaffray, RobertsonStephens, Deutsche Banc Alex. Brown, and W.R. Hambrecht have all lowered theirratings on Yahoo!, further signaling that the cooling economy is squeezingthe Net ad industry.
To offset this slump, Yahoo! has given signs in recent months that it istrying to wean itself off Net ad revenue. According to theearnings report, the company continues to broaden its client base,particularly among top-tier advertisers.
The report notes that an increasing number of traditional companies have advertisedon the network, bringing the count to 3,700 from3,450 in the third quarter. Also, 32 of Fortune 50 companies and 55 of the Fortune 100 now advertise on Yahoo! properties.
Other Metrics Up
Yahoo!'s commerce platform, which includes Yahoo! Shopping, was ranked theNo. 1 shopping portal in 2000 by Nielsen//NetRatings in December2000.
The company said it enabled $1.4 billion online transactions through itsentire shopping hub during the fourth quarter, an increase of 110 percentover the same period in 1999.
Brand name merchants that joined or renewed agreements with Yahoo! Shoppingduring the fourth quarter include Avon, Circuit City, Compaq, Crutchfield,Handspring, JCPenney, the NBA Store, Saks Fifth Avenue, and Target.
In addition, Yahoo's audience size and usage achieved record levels duringthe fourth quarter. Its global audience grew to more than 180 million uniqueusers during December 2000, up from 120 million in December 1999.
"We are very proud of Yahoo's performance in the fourth quarter and for thefull year," said Decker. "Yahoo's performance in 2000 puts it among thebest-positioned companies to emerge from the current market environment inan even stronger competitive position."