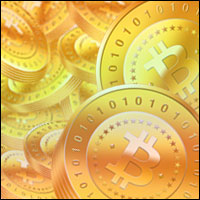 Microsoft last week began to accept bitcoins as payment for digital content purchases.
Bitcoins can be credited to a Microsoft account by anyone in the United States at the currency's market value — currently around US$352 per bitcoin — and used to buy content at the Windows Store or stores that carry Xbox games, music and video.
Accepting bitcoins is all about giving customers choice and helping them do more with their devices and with the cloud, Microsoft Corporate Vice President Eric Lockard said.
"The use of digital currencies such as bitcoin, while not yet mainstream, is growing beyond the early enthusiasts," he noted. "We expect this growth to continue and allowing people to use bitcoin to purchase our products and services now allows us to be at the front edge of that trend."
Microsoft joins a number of other big names that have embraced bitcoins, such as Paypal, Dell, the United Way, NCR and Intuit.
Handing Off Risk
Bitcoin conversions to Microsoft accounts will be processed by BitPay.
"The attention brought to Bitcoin by this partnership is not only important for BitPay, but the whole Bitcoin community which has been working to innovate around the technology," said BitPay's Andy Phillipson.
"As part of the ecosystem, BitPay has worked hard to build a service that can support enterprise-grade businesses such as Microsoft by forming top-notch engineering, client operations, business development, legal, and executive teams," he continued. "Microsoft's adoption of bitcoin further substantiates that the Bitcoin ecosystem is booming with progress and potential."
That ecosystem is attracting businesses like Microsoft to the bitcoin table because it removes the risk of dealing with a new technology that's had birthing problems.
"These third-party vendors are helping companies hedge any volatility risks," said Will Norton, an attorney in the business technology group at Baker Donelson.
"If you're a public company, you really can't deal with the risk of having a volatile currency on your books," he told the E-Commerce Times.
Bitcoin processors like BitPay smooth transactions for merchants.
"If you're just a merchant accepting bitcoin and use a market-maker middle man to exchange it for dollars, there's really no risk," said social entrepreneur Mike Mann.
"The market maker takes the risk, not the merchant," he told the E-Commerce Times.
Market Ploy?
Bitcoin will benefit from Microsoft jumping on the digital money train.
"The more household names that accept bitcoin, the more legitimate it becomes," said Greg Sterling, vice president of strategy and insight at the Local Search Association.
"Microsoft's acceptance of bitcoin is another step toward mainstream acceptance and legitimacy," he told the E-Commerce Times.
Microsoft, too, will benefit from accepting bitcoins.
"This a practical decision to open up a new payment channel," Sterling noted.
The value of that channel remains to be seen, however.
"They're trying to reach out to additional customers who want to use bitcoin, but I don't know if that will have that much value," said Jim McGregor, founder and principal analyst at Tirias Research.
"When you're a company, you try to reach out to as many customers as you can," he told the E-Commerce Times. "As long as you think you can get value out of it, why not try it?"
There may be an impractical component to the decision, too.
"A lot of companies, especially those that are not the hippest in their field, want to make themselves look cutting-edge again," observed Baker Donelson's Norton, "so bitcoin has become a bit of a marketing ploy for them."