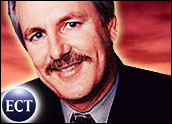 Apple released its financials last week, and 2006 was a very, very good year for the company. However, its forecast suggests that 2007 may be starting out as one of Apple's worst years this decade.
Vista is now within two weeks of launching. I've been using it for some weeks now, and there are some things you'll probably like.
Finally, in going over my notes from CES (Consumer Electronics Show), I recalled there were some rather interesting products that may have been overlooked.
2007 Bad Year for Apple?
Coming out of 2006, you would think that Apple would be excited about 2007 — but the company'sforecast to the financial analysts was anything but, and its market valuation dropped sharply as a result. This will be a difficult year for Apple, and the iPhone could be more of a drag on earnings than a help.
The reason is that it doesn't show up until mid-year, and it probably won't be fully cooked even then. It comes in at a nosebleed price, it has really lousy estimated battery life, it uses the aging 2.5G wireless network, and both the hardware and the OS on it are relatively new — read probably buggy. The iPhone is looking like a really good generation 2 or 3 product, but it will have a big generation 1 impact.
Competition has already been announced in the form of the stunningLG Prada phone. At about the same price as the high-end iPhone (US$600 after the expected subsidy of $200 — it's priced at $780 unlocked with no subsidy), it will be available in more places, has a better camera, and offers wider music type coverage — although no iTunes, of course. It has a better browser, lighter weight, expandable memory and an FM radio.
LG has a lot of phone experience, so the Prada probably will be more reliable, initially, than the iPhone, and the Prada co-brand should help with its exclusivity image. It will show up in Europe next month and probably benefit a lot from the iPhone hype that is already driving coverage for it. Initially, it will debut in Europe only, but expect to see a few of these find their way to the U.S.
Because the iPhone is still months off, many who might have otherwise purchased an iPod in the first half of the year will likely hold and wait to see this thing before they purchase. That should put a drag on iPod sales on top of what typically comes after a really good quarter — and its fourth quarter 2006 was a really good quarter. A lot of folks have new iPods as a result, and these people won't be buying new ones anytime soon.
In addition, this is Vista launch. Regardless of whether folks flock to Vista, the massive marketing campaign will probably drown out anything Apple does and make it difficult to maintain sales.
If the company had rolled out Leopard or some new hardware to fight back with at MacWorld, it might have held on. Such was not the case, though, and that means Apple will have an aging operating system on aging hardware that probably won't get the needed refresh until mid-year if Apple hits it dates — and given the lack of Leopard content at MacWorld, the company probably won't hit its dates.
Speculation that Steve Jobs will take aleave of absence is continuing to spread. Also, Apple's valuation is on a bubble — well above what it would be if simply based on earnings.
If Steve were to leave, there would be a really good chance the bubble might burst, and the market correction could be ugly.
Even if he doesn't leave to fight the SEC (Securities and Exchange Commission), the distraction the broadening investigation is going to have on the executive staff and board will be a huge problem. It won't be easy to keep critical people focused, or to keep the market's eyes on Apple's products rather than on its legal problems.
These problems go beyond the options and include litigation with Cisco and possible litigation with Nortel resulting from Apple's use of trademarked names belonging to both companies. There is nothing like going to court against the strongest networking and the strongest telecom hardware company at the same time to keep folks distracted from what they otherwise should be doing.
Apple is clearly not going away — but this year, compared to last, will be really nasty for the company.
Vista Countdown
Less than two weeks to go before the party in New York, and I'm remembering the same process in 1995. In 1995, folks around the world were anxiously awaiting the product, stores were screaming for the software, and reporters simply couldn't get enough of anyone who would talk about or show Windows 95. That was an event.
The hype got so far ahead of the product that when the market came down from its high, it came down hard. There were a lot of reasons for that — and I've covered them at length for years. However, I find it interesting that Vista is actually a better product, relative to Windows XP SP2, than Windows 95 was compared to DOS/Windows.
That is because Windows Vista is much closer to a new product, while Windows 95 was more like a better blend of DOS/Windows. The tools developers had to make the product in the 90s weren't as robust, and some things — like the browser — were a really poor-quality afterthought.
While Vista had a much tougher birth — partially because it is more complex and partially because Microsoft's size got out of hand during development — the offering is actually much more fun to use than Windows 95 was in its day.
If you take games, for instance, they sucked on Windows 95 compared to what you could get on a game system. Windows Vista games, based on Direct X 10, are visually equal, and often better, than anything you will even see on a current-generation platform.
Visually, the product is vastly richer and exists in a 3D world, while Windows 95 often struggled with anything that was visually rich in 2D. Oh, and speaking of graphics, for much of the 1990s, graphics drivers were a nightmare — and networking drivers weren't a lot better.
With Vista, it either works or you can't install it, making the result vastly more reliable.
Boot times had me wanting DOS back, and suspend wasn't particularly reliable until Windows 2000. With Vista, off is suspend — and it is almost instant. People ask me what I like the most, and being able to simply turn the system instantly on and off flows to the top of my list.
Second is migration. XP to Vista migrations are so much easier than they ever were before Vista, but Vista to Vista migrations are simply wonderful when compared to what they are with even Windows XP. Yes Apple is easier, sort of — and generally faster — but now migrations are at least unattended in Vista, and your grandmother could probably follow the wizard.
Initially, this product won't be for everyone. It will take a few months to work the kinks out of the new applications, but for those I've seen that were designed for Vista (and I'll cover them next week), you'll be amazed at how much easier, prettier and more capable they have become with just one — granted, overdue — release.
CES Products
With the iPhone announcement last week, I didn't mention some of the more interesting products that were at the show.
Samsung Motorized TV Mount. Samsung will be releasing a motorized Flat Panel TV mount in a few months priced under $1,000. I'm surprised we don't see more of these given theonly other one I know of on the market is a whopping $2,000. Really handy if you need to angle the TV, which I do, on a regular basis. Yes, CES is all about me.
Entropia. Here's a video game where you can actually make money. Yes, you can actually play and fill up an ATM card that you can then pull money out of. I saw a number of people making a nice living inside of that game selling stuff to other players. While selling things to players is not new, the ATM thing sure is — and this is another example of a merging between the real and virtual worlds.
TheWildCharge wall wart-free gadget charger. Basically a charger pad, you put your phone, MP3 player, or other gadget on the pad, and it automatically charges it. No chasing down the right wall wart or looking for an available plug.
JawBone Bluetooth cell phone headset with active noise cancellation. Just the thing for your iPhone or LG Prada, this thing is not only beautiful — it really works. Even at CES, you could actually hear the guy on the other end of the phone, and he could hear you. It even comes in colors.
TheInfill G4 Automotive PC. Boy, wait until the "Pimp my Ride" guys see this. Full Windows in your car behind an automotive Media Center interface. Movies, navigation, satellite TV, engine diagnostics, music, video games, multi-monitor, speech recognition, etc., etc. Oh, do I want one of these things.
Catchmedia Depot. Better than Apple TV, this thing hooks up to your media feeds — music, TV and movies — and records and tags them automatically. You can then offload them to any device, laptop, PC or MP3 player (including iPod) to watch later. There's no extra charge for the media. Sure to piss someone off, but really cool nonetheless. In late prototype phase.
---
Rob Enderle
is a TechNewsWorld columnist and the Principal Analyst for the
Enderle Group
, a consultancy that focuses on personal technology products and trends.
---