2016 really was a year like no other. We had yet another election defined by the misuse of analytics — and folks seem to be getting worse rather than better at this. We had a rush to robotics, particularly self-driving cars, and some firms even leaped ahead to self-flying, people-delivering drones (which we called "flying cars" just a few years back).
We had a wave of fake news, mostly paid for by Google, because that company, as always, has no compass. It appears to be shaming nations into regulating it, suggesting it has no sense, either. We also had a lot of interesting products, but I think one stood out as the next iPod, and it didn't come from Apple.
I'll go further into all of that this week, as you recover from what I hope was a wonderful Christmas day full of presents, family, and a sense of dread for January, when we all have to go back to work. Sorry, that was my inner Scrooge.
Analytics Miss
If one thing stood out for me this past year, it was the election. After two elections in which Obama, a Democrat, out-executed his Republican rivals with analytics, we had Trump do the same thing to Clinton in the last 10 days of the election. That was in spite of the fact that Clinton was the candidate tech loved, suggesting someone really missed a meeting.
This takes me back to the oft-heard criticisms of Clinton's opponents who maintained she showed bad judgment. The lesson here is that tech can't fix bad judgment, and it is a force multiplier. So, if you have bad judgment, it likely will make things worse. You know, it still strikes me that if folks spent more time understanding why someone screwed up so badly rather than just finding folks to blame and shoot, things might improve over time. Just saying…
Bad Judgment
Speaking of bad judgment, Meg Whitman likely takes the cake. She came out late against Donald Trump and for Hillary Clinton, even though she is tied at the hip to the Republican Party. Maybe it would have resulted in a minor cabinet post for Whitman had Clinton won, but getting this wrong made her look not only like a traitor to her party, but also like a foolish one.
This is the sad part: HPE sells analytics products, suggesting Whitman has no better handle on that technology — even though her firm sells it — than Clinton does. I guess this means she'll have to go back to executing a strategy that will make HPE small enough to fit in the garage it started from.
Good Judgment
Peter Thiel stands out as the tech executive of the year, largely because he was the only one who saw that there were enough people in both parties who were sick of politicians to get Trump elected.
Unlike virtually every other tech exec, he focused on tech, which is what he knows — not politics. Thiel has had a material and largely positive impact on Trump's agenda, so much so that at a meeting earlier this month, Trump asked what he could do to help tech firms rather than yelling at them for their lack of support.
In the end, I think Thiel may showcase how tech and government should work together to make the U.S. a better place. It won't be by donating money, as tech leaders did with Clinton, but by sharing and using the very technology they sell to make the nation better — and that should be a bipartisan goal. Sadly, Thiel is the exception and not the rule, but the industry learns from example and he is one hell of an example.
Fixing Judgment
That is a sharp contrast on judgment. Intel CEO Brian Krzanich, backed by my old friend Genevieve Bell, earlier this year made a timely announcement on focusing AI to help folks with their judgment. Both Clinton and Whitman should sign up for the alpha test.
This is really the eventual promise of analytics. It's not a tool that multiplies the impact of a decision, good or bad, but a tool that helps people ensure their decisions are good ones. I think we all could use a tool that would help us with our judgment from time to time.
Dell Technology
In 2016, we saw the birth of the new super-company in tech, Dell Technologies. Instead of mucking around with politics, Michael Dell buckled down and took EMC private, saving Joe Tucci's legacy and creating the most powerful hardware company in tech.
This is important in a market increasingly defined by cloud companies like Amazon, Google, and now even Microsoft. It still strikes me that Dell has the best acquisition and merger process, yet largely stands alone when using it. However, I did talk to an Intel exec who told me Intel recently adopted something similar, so that's good news for you folks in smaller tech firms. If this is a trend, you are less likely to get a surprise layoff in 2017 due to a bad acquisition.
Product of the Year Runners-Up
Dell's XPS 13: This was my go-to laptop for much of the year, though I actually came to prefer the XPS15, largely because it was better for playing Ashes of the Singularity, my new favorite strategy game. The XPS 13 is a nice balance of size, style, battery life and functionality, with the only downside being the lack of a good fingerprint reader.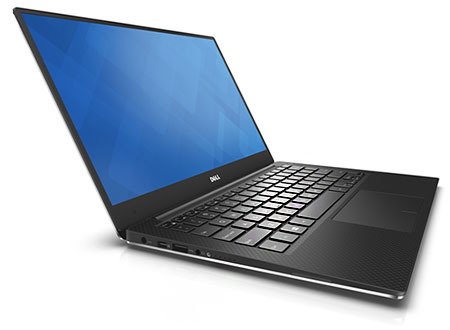 Dell XPS 13
Lenovo Yoga Book: At launch, this was a breakout product — ultra-thin, ultra-portable and very reasonably priced. Artists raved over it. It reminds me a lot of the Courier tablet that Microsoft's advanced development team came up with, which effectively led to its being disbanded. Sadly, I'm not an artist — it is best for those who are.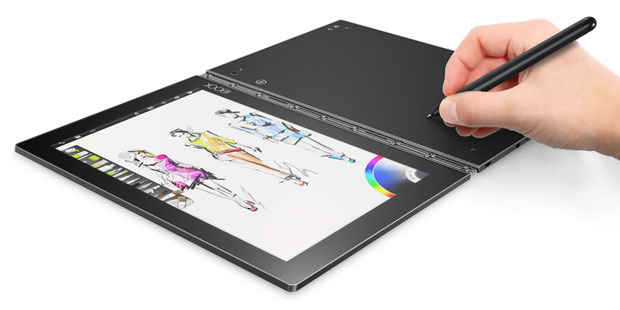 Lenovo Yoga Book
Varonis: As I noted last week, this product and its entire class of intrusion and behavior monitoring tools could have changed the U.S. election outcome, had both the U.S. government and DNC had used them. Varonis would have prevented the hack of the DNC (and other) email servers. However, it wasn't used and didn't have the impact it should have had (granted, if it had, we never would have known).

(By the way, Varonis has posted a series of videos on how to secure your home for the holidays that is worth watching, and it's free.)
BlackBerry DTEK 60: This phone showcased that you actually could have a secure BlackBerry. Thin and with glass on both sides, a decent camera, a fingerprint sensor (sensibly placed on the back of the camera, not the front), and a full Android implementation, this is the phone that BlackBerry should have made a long time ago, and it has been serving me as my primary phone ever since I got it. In a world increasingly defined by breaches, this phone is a godsend because it is secure.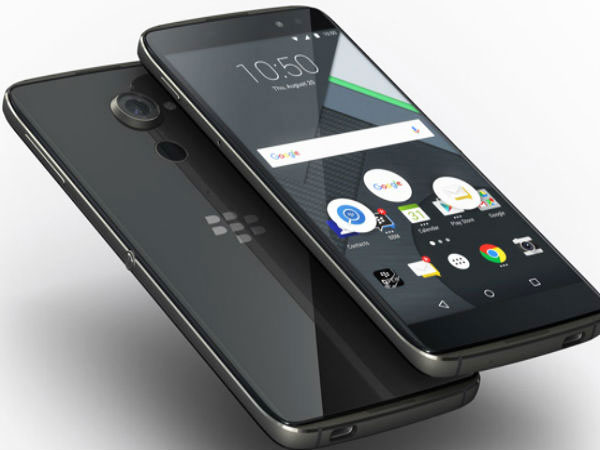 BlackBerry DTEK60
Qualcomm Snapdragon 835 Solution: This was big — the only ARM solution that has been blessed by Microsoft for Windows. Microsoft hadn't considered another platform since the 1980s, and to make the jump to Snapdragon was a huge win for Qualcomm and for users who want laptops with battery life comparable to tablets.
It also suggests that Apple is likely close to a similar decision, since it's rumored that it has been exploring the same jump for MacBooks. However, products won't show up until 2017, suggesting we'll revisit this next year.
Mercedes GLA 45 AMG: I liked this car so much I bought it. The car has been a dream — Mercedes not so much. First, we had a trip from hell to pick it up in Germany. Then, to make it up to me, the company put me through its advanced driver course. However, Mercedes so overburdened the instructors that the thing became unsafe as a consequence, and there was an accident. Finally, Mercedes actually configured my car wrong, making a last-minute change that eliminated one of the features I expressly had ordered and paid for. It's a great car, but I think I'm done with Mercedes.
AMD RX-460 Card: We are ramping to VR, but the best solutions are way too expensive as you jump from a US$100 dollar range headset for your smartphone to a $3,000 solution for a full PC with an HTC Vive or Oculus Rift solution. Well, AMD pushed back and brought out its Radeon 460 card, which dramatically lowered the cost of entry for those wanting to get in on VR.
Nvidia Drive PX2: Perhaps the greatest sleeper product in the market was the Nvidia Drive PX2. Basically it is an AI system in a box, and I'm convinced it is capable of much more than driving cars. This product and its predecessor vaulted Nvidia into the lead with autonomous cars, and likely will help move it into autonomous aircraft at some point. There no doubt will be other circumstances where having an AI in a box that can see and make decisions would be useful.

The Amazon Echo Dot is the product Apple should have built. The Dot and its siblings have everyone from Google to Microsoft and Intel, among others, looking to build similar offerings. It is the critical link between homeowners and their IoT future, and it has cut through the market like a hot knife through butter.
The Dot was my go-to gift to relatives this year, and at under $50. it remains one of the true bargains available. I think the Amazon Echo is this decade's iPod, and we'll soon see if Amazon can do as good a job locking everyone else out of the market as Apple did.
It is licensing the technology, suggesting that next year we could be up to our armpits in Echo clones and competitors. Overall, though, the Echo has become the core driver for in-home IoT. When a product spins a market on its head, that showcases true market power, and my product of the year needs to showcase leadership and power.
Amazon did that — first with the Echo, and now with the Echo Dot, making the Echo Dot my product of the year. Congratulations, Amazon and thanks also for offering it in bundles of six, because I now have one in nearly every room of the house.