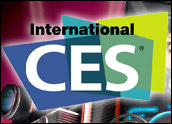 Three-dimensional television has been hot this week at the Consumer Electronics Show (CES) in Las Vegas, where Sony, Panasonic, Toshiba, JVC Kenwood and Samsung were among the consumer electronics companies announcing new products in this line.
Behind the scenes, however, a battle is brewing, as there are few hard and fast standards for the industry yet.
Meanwhile, the struggle for dominance in the 3-D TV arena is moving into the broadcasting world, with DirecTV announcing plans for a 3-D channel.
3-D Announcements at CES
Sony, Panasonic, Toshiba, JVC Kenwood and Samsung announced agreements with RealD and displayed some of their products. "We've announced partnerships with most of the major consumer electronic companies," RealD spokesperson Rick Heineman told TechNewsWorld.
Sony will integrate technology from RealD into its Bravia LCD high-definition TVs and other upcoming products; Panasonic will do so for its HD 3D Viera TVs; and Toshiba will put RealD technology into its Regza family of HD TVs.
JVC will integrate RealD technology into its LCD monitors, and Samsung will integrate the technology into its 3-D TVs.
There are two parts to these agreements. One is adoption of the RealD 3-D format, and the other is licensing the company's technology for 3-D glasses. Both are necessary, as consumers won't be able to view 3-D TV without forking out at least US$20 to $30 for a pair of the glasses.
The Seeds of War
One battle over 3-D could well begin with the 3-D glasses, standards for which haven't finalized. "Right off the bat, there's going to be a format war," predicted Andrew Eisner, director of content at Retrevo. "You're not likely to be able to use Samsung glasses with Panasonic TVs, for example."
That problem will eventually be resolved, RealD's Heineman contended. "Eventually the industry will come together with standardized protocols for communication between shutter glasses and displays," he said. "The goal is to come out with shutter glasses that can be used out of the box with any TV."
Shutter glasses are one 3-D viewing technology; others are linearly and circularly polarized glasses. "From what I've seen at CES, it looks like active shutter is going to be the preferred mode," Eisner told TechNewsWorld.
The next area of battle could be over getting 3-D content into TV sets. This could come in over Blu-ray disc, but again, there are several standards involved, some of which are still being worked on.
One of the standards is HDMI (high-definition multimedia interface). "With 3-D TV, you've got a high frame rate — you're sending two 1080p pictures where you used to send one — so HDMI came up with a new standard, HDMI 1.4," Eisner said. Most TVs don't have HDMI 1.4 now.
Another issue is the use of Blu-ray, which will be used to get content into TV sets, Eisner said. The Blu-ray Disk Association came up with a new standard, MultiView Coding, which focuses on MPEG-4 compression. This was put out only in December 2009.
Panasonic and Sony are among the companies working on 3-D Blu-ray players.
There will also be competition in 3-D technologies. "Vizio signed up with Sensio to offer what we call 'half HD,'" Eisner said. "If anyone can give RealD some real competition, it's going to be Vizio — they just announced a new series of TVs that looked very impressive at CES."
Half HD sends pictures to both eyes in one frame instead of sending one picture to each eye in its own frame, like normal 3-D broadcasting does, Eisner said. "That lets you get by with lower throughput and bandwidth so you can use it for broadcasting," he explained.
Going to Cable
The jockeying for position by TV manufacturers has spilled over into the broadcasting arena. Sony has signed a deal with FIFA, the international body governing soccer, to broadcast up to 25 of the 2010 World Cup soccer games in 3-D.
Meanwhile, DirecTV has announced that it will create three dedicated 3-D channels sponsored by Panasonic. DirecTV is working with CBS; Fox Sports/FSN; MTV; NBC Universal and HDNet, among others, to develop additional 3D programming.
It all boils down to one thing: Consumers will have to pay more. In addition to forking out at least $20 for glasses, they will need to buy new TV sets and other products. "You'll probably have to get a Blu-ray player and a TV set that have HDMI 1.4," Eisner pointed out. "It's a 99 percent sure bet you'll have to get a new TV to watch 3-D programming."