Following on from the launch of its Moto X in August, Motorola Mobility is taking the concept of building smartphones to order to the next level through a partnership with 3D Systems.
The company is "looking for some edge in the market. You've got to have something different to attract people away from the big brands," Carl Howe, a research vice president at the Yankee Group, told TechNewsWorld.
3D Systems makes 3D printers and software scanners and builds parts on demand. It also offers the Cubify platform, which lets consumers undertake 3D printing.
Under the agreement, 3D Systems will create a continuous, high-speed 3D printing production platform and fulfillment system to support Motorola's Project Ara, which is developing a free, open hardware platform for creating highly modular smartphones.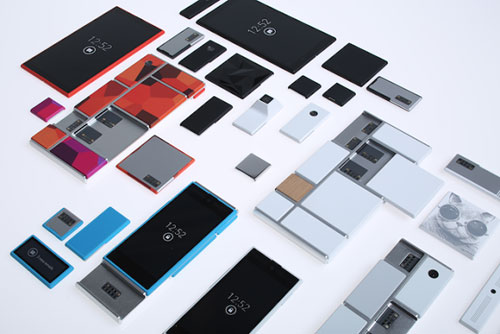 Motorola and 3D Systems this summer partnered on the MakeWithMoto campaign: Motorola sent a van equipped with 3D systems, 3D printers and hacking tools to college campuses and Maker Faires to let people customize Motorola smartphones into their dream devices.
What 3D Systems Will Do
"This agreement is to set up the world's first smartphone production line that is driven by 3D printers," Michael Morgan, senior analyst at ABI Research, told TechNewsWorld.
In addition to building a high-speed production platform, 3D Systems will substantially expand its printing capabilities to include conductive and functional materials.
3D systems will combine additive printing and subtractive manufacturing methods. The difference? Additive manufacturing is the norm in 3D printing, where a three-dimensional solid object is made from a digital model by laying down successive layers of liquid, powder, paper or sheet material. Subtractive manufacturing is the process used in machining and carving, where raw material is rendered into an object of a desired shape and size by a controlled process of material removal.
3D Systems will make 3D-printed Ara smartphone enclosures and modules exclusively for Motorola.
A module can be anything from a new application processor to a new display or keyboard to an extra battery or something not yet imagined.
What the Partnership Means
3D printers let anyone with some design skills make "pretty much whatever they want," ABI's Morgan said. "This means that Motorola or anyone can design a component and have it printed by Motorola for inclusion in their handset [in the long run]."
The design of the specific hardware modules will be left to the development community, he noted.
Motorola will put out an alpha release of a module developer kit later this year so devs can begin creating modules for the Ara platform.
The Chances for Success
The pros of making customizable smartphones are that companies can cater to customers' wishes and consumers can potentially upgrade parts of their device, ABI's Morgan suggested.
However, Motorola's first attempt to offer customizable smartphones, the Moto X, has not done too well, with sales being "disappointing, perhaps in the range of 600K to date," he pointed out.
Customization of a smartphone's components might help drive phone sales "once the herculean tasks of building a functioning production line, getting OEM support for components such as application processors, modems and all the other chipsets, getting designers to develop other hardware solutions and share them with both Motorola and the world via 3D printing files, and then further educating the consumer that there is now a new way to buy phones are completed," Morgan opined.
However, the 3D System-Motorola partnership will likely result in customization of smartphone bodies and panels rather than the innards, suggested Yankee Group's Howe, because "cameras and other components need to be certified by the carriers first, and typically that's been a tough bar to hurdle."