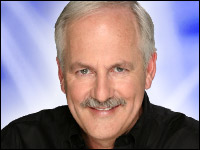 The column I previously had written for today was focused on how Todd Bradley was trying to force HP into taking him as CEO and ended with my hope that the company would make a more strategic choice. Imagine my surprise when it gave me and its investors an early Christmas present by doing exactly that.
Given how aggressively Bradley was working to get the job, this effort was far from trivial or painless, but it sets up HP better for the battle it — and IBM — will be facing over the next decade with a strengthening Oracle. Software and vertical integration rule, baby, and all three companies are clearly going to war, which is what I'll get into this week.
I'll close with my product of the week: a refresh of my favorite Bluetooth headset, the Plantronics Voyager Pro, which now comes with enhanced voice features.
In Praise of HP's Board
Like a lot of folks, I'm pretty sick of boards that seem to do little else but show up, pat the CEO on the back, collect a paycheck and move on. While HP under Mark Hurd was looking rather good externally, it was bleeding talent badly internally. In a world increasingly defined by back-end cloud services, HP looked to be effectively blocked from positioning against the future market either through acquisitions or staffing changes.
Mark Hurd had gutted software, blocked critical acquisitions, and demoralized the employees who were left. When he took over, he had one of the top software women executives in the world — IBM-trained Nora Denzel — and he forced her out of the company within months.
The board recognized that Hurd was slowly killing HP, and even though he had handpicked most of the board members to ensure their subordination to him, they stood up and dumped the guy at their first real opportunity. This was by no means easy or without risk, given they only had a handpicked Hurd successor, whom they clearly didn't want, on hot standby to take his place.
Hurd's named successor was Todd Bradley. It's believed Bradley was talked out of taking the CEO Job at Motorola, on the strength of Hurd's promise that he would get the HP CEO job when he retired. Bradley, and his agents have been reported positioning him as the sure thing for the CEO spot, making it clear that if he didn't get it, he would resign dramatically, putting the board in an additional bind.
However, Bradley brought little more to the table than Hurd did. The financial analysts never really cared that much for him, and it was believed he would only continue the strategy that was increasingly making HP uncompetitive in a market driven by Oracle and new software-driven IBM.
It seemed unlikely the board could get rid of Hurd, let alone get someone in around Bradley's active efforts to limit their choices. Yet, that's exactly what they did — and oh, it is on.
Going to War With Oracle
Now if you were to sit back and go down a list of folks who both know how to compete with Oracle and have a personal desire to bury that company along with its CEO — and omitted Charles Phillips, who is under a strong non-compete(great backstory on how Larry may have screwed Charles) — you'd end up with Leo Apotheker and Ray Lane, both of whom lost their CEO jobs, largely thanks to Larry Ellison.
Ray Lane was the guy who took Oracle over after Larry nearly put it out of business doing his crazy rich guy stuff (he clearly mellowed after that) and who then was canned (along all his internal supporters) when Larry decided to come back and kick him out. Clearly, this was not a wonderful thank you for a job very well done.
It ended up scaring a huge number of Oracle customers half to death, because they deeply respected and trusted Ray, and most still don't seem to trust Larry — for what appear to be good reasons. One of my favorite sayings from a CIO and Oracle customer around that time was "I'm not sure who Larry's enemies are, but I'm afraid it is us."
Leo Apotheker's dislike for Oracle and Ellison runs even deeper, if that's possible, because Leo ran SAP for nearly 20 years and only failed after Larry worked to put SAP out of business. Unlike PeopleSoft, which failed to defend itself, SAP was able to hold Larry off. Leo's job loss was collateral damage in the fight, and his connection to SAP was even deeper than Lane's was to Oracle. Think of how Steve Jobs felt when he was fired from Apple, and you get a sense of how Leo felt when he left SAP.
Both men are back, they are pissed, and they want a big piece of Oracle. They now have access to HP's vast resources, have deep knowledge of Oracle's weaknesses, can likely convince companies like SAP and Microsoft to help, and represent a preferable choice to many of Oracle's recently acquired customers than Oracle likely does. I expect HP is going to experience some rather dramatic changes in the next few months.
Wrapping Up: Rebuilding HP
Both executives have a really good reputation when it comes to customer and employee care, and both have a strong history of economic success addressing the concerns of investors. HP will now clearly be focused on rebuilding the software capability and employee loyalty that Mark Hurd so effectively eliminated, and it will be vastly better at retaining the talent the firm acquired with companies like 3Par.
This will be by no means easy, but HP's directors have positioned the company to win a war that Mark Hurd had almost guaranteed it would lose. They found executives who could undo Hurd's damage and reform HP into the company it needs to be in this century, and they did all of this in the face of overwhelming odds and powerful HP executives aligned against them. If this isn't the definition of heroic, then I don't know what is. Ladies and gentlemen, the words "nice job" are simply inadequate.
Product of the Week: New Plantronics Voyager Pro+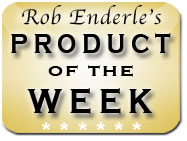 People make fun of the fact that my Bluetooth headset never seems to leave my head and often ask, in jest, if I wear it in the shower or to bed. Unfortunately, I have forgotten it is on and done both (don't tell anyone). That is because this headset has been more comfortable and reliable, and has provided better voice quality in difficult environments, than any other headset I've tried — and I've tried a lot.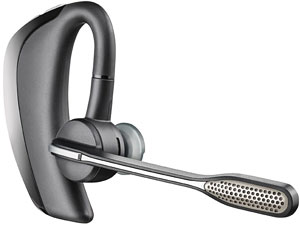 Plantronics Voyager Pro+
Well, I've finally found one better and, as you might guess, it is the refreshed version of the product I fell in love with. The Plantronics Voyager Pro+ isn't small (Plantronics also launched the more svelte M1100), but it has massive battery life, is so comfortable that I regularly forget it is on my head, and is one of the few headsets I've tried that actually works in my S5 Audi with the top down.
The new product adds a number of features like better microphones, improved noise cancellation, voice notification of battery life, and voice commands (with supported phones). Plantronics has improved on perfection — and as a result, the Plantronics Voyager Pro is my product of the week.
---
Rob Enderle
is a TechNewsWorld columnist and the principal analyst for the
Enderle Group
, a consultancy that focuses on personal technology products and trends.