Heather Wilde is CTO of both ROCeteer and TWIP.
In this exclusive interview, Wilde shares with TechNewsWorld her insights on how women can get ahead in tech, offering pearls of wisdom like this one: "Don't just stick with the girls."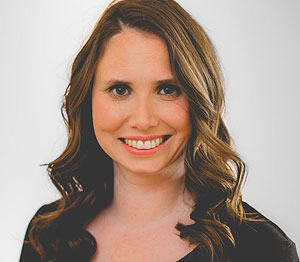 ROCeteer and TWIP CTO
Heather Wilde
TechNewsWorld: You have many different interests and projects. What is the focus of your work at the moment?
Heather Wilde: I care about helping more women get into technology, so I spend a lot of time teaching girls from sixth grade to high school so that they're more educated about STEM (science, technology, engineering, and mathematics) fields, and I'm also chair of the engineering school's advisory board at the University of Nevada, Las Vegas, to help steer the school toward new directions. One of the subcommittees is working with the Solar Decathlon, which is a government project that runs every four years, and students around the world compete to create a house of the future.
Describe the two companies you're currently working with, ROCeteer and TWIP. What do they do, and why are you passionate about their missions?
Wilde: ROCeteer is a consultancy that helps other companies get off the ground. We help them identify what their goals are in order to help them grow and scale. It's made up of people like myself, and we're also trained as coaches. We are consultants who can go in and do the work, but our real benefit is we can bring forth from other people the skills they need to get the job done themselves. When they engage with us, we can train and mentor and coach them to build their businesses on their own. When we're gone, people can stand on their own.
With TWIP, we've created a platform for people to find other people to travel with based on their travel personality. Everyone is different when they travel. By identifying that travel behavior, we can match you with like-minded travelers and experiences you'll enjoy.
Describe your career path — how did you arrive where you are now?
Wilde: I got a degree in liberal arts in the theory of math and foreign languages, and then I started working for game companies, programming and creating games. From there, I worked in security, creating microprocessors for door locks, which became the basis for electronic door locks you see everywhere, and after that, I became one of the founding employees of Evernote. Then I left Evernote to start ROCeteer.
You lived on a sailboat for a while. Describe that experience.
Wilde: I was living on a sailboat in Mexico and then in an RV traveling the U.S. I really care about travel. Location is one of my most important things. Travel, experience, and location make me feel at home. I feel safe and peaceful, so I can get work done. It allowed me to have the serenity I needed.
What challenges have you faced as a woman in tech, and how have you overcome them?
Wilde: One of the main challenges is the networks that women have. You have to add men into your networks since if you limit yourself to women, you're only going to get so far. You have to join the boys club if you're going to advance in your career. There just aren't that many women in executive suites. If you want to advance in your career, you have to expand your network to include powerful men. A lot of women never learn that.
What advice would you give to young girls and women wanting to make a career in tech?
Wilde: One, you need to not give up. Don't look around and assume everyone knows what they're doing. Girls assume that guys already know what they're doing because they have an air of confidence, but really they're just approaching things differently. I see girls giving up, but if you have an interest, do it. Talk to the guys and become friends with them. Don't just stick with the girls. They're going to be really excited to work with you. If you segregate, you're not going to solve this problem.
What's in your future? How is your career evolving?
Wilde: My career is interesting. I like creating companies, but mostly what I do is help other people create theirs. My goal is to improve the world so that it's a little bit more like Star Trek and less like Skynet. That's where my career is going. I want to influence as many people as I can to make the world a better place.
My main aim is to make as much of an impact in this world as possible. I keep running into big problems, and if I can move the needle on any of them, then I'm glad that I have this platform. Thankfully I have the force of will to push down some walls.