Watching Brazil's rain forest burn is causing a lot of us to freak out a bit. Referring to it as "the world's lungs" may be an overstatement, but the rain forest is a critical global resource, and its destruction undoubtedly will do even more ugly things to global warming.
Given that the U.S. government seems to be pro-global warming now, as it dismantles many environmental protection rules, companies are beginning to step up to work on offsets. One of the firms doing this is HP, and on Monday it announced a major initiative and consortium, both to focus the tech industry on renewable resources, and to protect old-growth forests — particularly the Brazilian rain forest.
Backed with US$11M of initial funding and coupled with partnerships with the International Paper Company and the Forest Steward Ship Council, this is just one of the efforts moving against what appear to be suicidal policies enacted by a variety of governments. However, this isn't the most interesting thing. Folks also are working on bioreactors that could have an even bigger impact and directly address the overabundance of CO2.
I'll share my thoughts on both this week, and close with my product of the week: the Dragonfly, a new HP laptop that sets a higher bar for business laptops.
Protecting the World's Forests
HP, as the top printer company in the world, uses a lot of paper. Now one of the big concerns regarding paper is that it consumes trees. Years ago HP shifted to using renewable sources for wood to protect old-growth forests. However, with the intentional fires in Brazil and the continued destruction of old growth forests, HP and its partners felt they needed to do more.
Together with the World Wildlife Fund, International Paper, and the Forest Stewardship Council HP is working aggressively to offset the damage in Brazil as well as help create a stronger renewable resource in China.
This effort is focused not on just replacing fiber used but also on offsetting the massive damage that already has occurred. Currently, half the forests in the world are at risk, according to the World Wildlife Fund, and there is a huge need to protect them because these forests significantly contribute to the quality of the air we breathe. They provide a massive resource to take CO2 out of the air.
Another interesting aspect of this effort is that it is science-based, and that allows the organizations involved to place their resources where they will do the most good.
One interesting area they are addressing is in China. The country effectively has banned the use of existing trees and executed an impressive plan to restore many of the trees that excessive building has destroyed over the years.
The latest interesting effort is to create fast-growing renewable fiber farms using eucalyptus trees and bamboo, both of which grow impressively fast, to provide for industry and take the load off old-growth forests and more traditional sources of fiber.
Looking to the Future
Now, this is just one of the many efforts in place to protect the forests of the future and help ensure that we have clean air to breathe. I expect we'll see advancements in tree growth that can provide even faster and cheaper alternatives to lumber — similar to the warehouse farms popping up in cities. We'll see printers that can recycle paper automatically, and paper formulations that will use different renewable resources, making it safer to degrade and less expensive to repurpose.
One of the most interesting emerging technologies involves bioreactors that use algae to convert CO2 into fuel at massive scale. I can imagine gas stations that no longer need fuel trucks to deliver to them and can provide unlimited fuel by pulling CO2 out of the air.
Thinking about going off-grid, having one of these tied to a generator should be able to power a house and charge an electric car indefinitely, while improving air quality in the area. Taking the purified air produced from the process and pumping it into our homes and businesses should lead to far healthier air, and not only reduce our energy costs but also improve the quality of our lives by reducing carcinogens and other harmful substances.
These long-term efforts should help clean up the world while cutting our recurring costs and pushing us to more sustainable lifestyles.
Wrapping Up
While governments, particularly in the U.S., dither on fighting global warming and the degradation of natural resources, companies like HP and International Paper are stepping up — not only to offset their footprint but to counteract damages caused by their predecessors.
Science is advancing as well, and the rise of bioreactors could change many municipalities from polluters to consumers of pollution, resulting in a cleaner, better world that is less vulnerable to global warming weather events.
I think what HP and others are doing is a good thing and that using our buying power to favor firms that behave this way is in our own best interest. Noodle on that this week, and imagine what you'd do if you had your bioreactor.

It isn't often I see a product that I lust after, and it is somewhat interesting that the last product like this for me was a PC from HP's consumer side — its Spectre Folio offering. Last week I attended the launch of its Dragonfly laptop, which is even more impressive. It uses HP's market-leading security, has an outdoor viewable screen option, 24-hour battery life, and a blue-black fingerprint shedding finish that is stunning.
I'm a fan of Halo products, but we don't get them often in the commercial space, which used to be defined mostly by low-cost products and unimaginative designs. With the fall of the Apple MacBook as a design-leading product, all the OEMs (original equipment manufacturers) have stepped up, and increasingly they are rivaling consumer laptops for advancements and design attributes.
---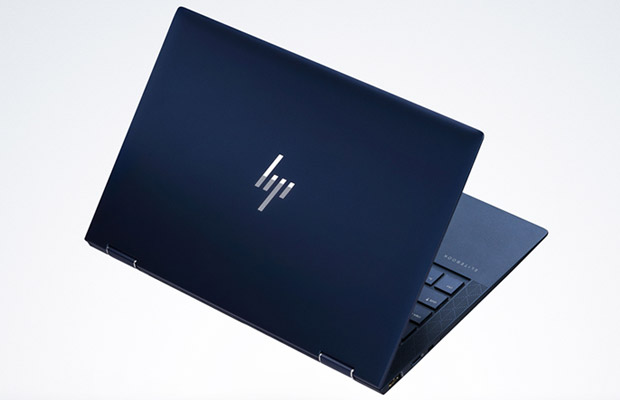 HP Elite Dragonfly
---
At 1 Kilogram or 2.2 pounds in base form, the Dragonfly is one of the lightest laptops in market. The only things that keep it from being a true no-compromise product are the lack of 5G (which isn't available yet on any laptop), and a discrete GPU (there is still too big a battery life tradeoff for discrete GPUs in a small form factor, but I'm anticipating a 15-inch version that could overcome this).
As part of the launch, HP put me in a Zero-G plane where I experienced my weight on the moon, my weight on Mars, and was weightless for 6 minutes. As a result, going to the moon, Mars, or out into space are off my bucket list. (My stomach gave a definitive "no" answer.)
In the end, I was impressed with the HP Dragonfly. Its development was driven by my old friend Andy Rhodes, one of the legendary executives in the PC space, formerly with Dell and now as head of the HP commercial PC unit. He's one of the nicest guys you'll ever meet in the industry.
I've always wanted a light laptop with decent battery life to use outdoors. I live right off a river that I rarely sit next to because the sun washed out every laptop I tried. The Dragonfly would solve that problem. As a result, the HP Dragonfly is not only a target of my lust — it is my product of the week.