MarySue Hansell is president and COO of A Better World.
In this exclusive interview, Hansell provides some insights into the principles underlying her firm's Facebook game, A Better World.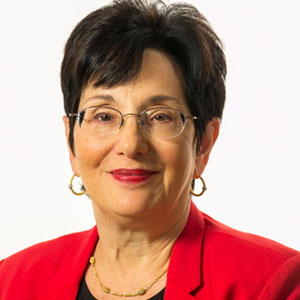 MarySue Hansell
President of A Better World
TechNewsWorld: Describe the vision of A Better World.
MarySue Hansell: We saw that there was a lack of kindness, a lack of empathy, and negative thinking, and we thought it would be nice if we could use technology to do something about it.
We thought Facebook offered a wonderful opportunity to use a large technical platform to create a virtual world that would have a big impact with a game that emphasizes positive thinking and good habits.
Basically, we wanted to combine the popularity of video games and the Facebook platform, and we were all avid followers of positive psychology, which is a science that shows that you can increase your well-being by doing things like altruism and expressing gratitude. We wanted to use those basic scientific principles.
The activities in A Better World increase happiness and improve well-being. You might ask, why gaming? Studies show that games form habits and they influence behavior. Unfortunately, a lot of the game offerings are negative, but games can support positive values — especially when they're fun.
We wanted to put good habits — expressing gratitude, being charitable, and saying positive things — at the center of our game. We wanted to harness gaming for good.
What are some of the activities in A Better World?
Hansell: In the game, you do good to feel good and have fun. There are many different venues. You can post what you're grateful for today, and you can see what your friends are grateful for. You can post a photo or put a personal message in the Gratitude Grotto. All the different do-good venues earn you positive energy.
To do some of the jobs in the virtual world, you earn do-good gold, and with the do-good gold, you can purchase items in our stores. We have many stores in our game. In those stores, there are also things that cost real-world dollars. You can have fun and have a positive impact.
To date, we've had great traction. We've had 4 million players do 40 million good deeds, and they're not only virtual. There are also real-world good deeds that people are posting. They can send letters to sick kids.
We have an API with CURE International with hospitals all around the world. Our players can actually send children notes and get-well wishes, and they can be presented to the children in their beds via an iPad.
Every month we assign a do-good goal for the player population, and every month we have a charity of the month, and when the players meet those goals, A Better World donates to that charity. We have about 24 charities that we partner with to date.
Who is playing A Better World? What are the demographics?
Hansell: There are players in over 100 countries. We're mainly on Facebook, but we are raising funds to expand, and we want to internationalize.
The lower limit of the age range is 13, and it goes up to 65-plus. Grandparents enjoy playing with their grandchildren. We, as mothers and grandmothers, want to promote it because there is no violence — these are good habits that you want your children and grandchildren to have.
What has your experience been as a woman in the tech field?
Hansell: Just being a woman in business was a tough row to hoe. You had to really have a stern face and know what you wanted to do. Meanwhile, you had to be very agreeable and pleasant to deal with.
Then, as the technological things happened, you wanted to be on the cutting edge. If you were great in technology, you would be promoted sooner since you would stand out.
Today there are so many women in business and technology. I just think it's wonderful, and I think the better-trained everyone is, the more advancement they will see.
Even though I have a very sensitive husband and son, a lot of the games that are out, there are so violent and very masculine. A Better World skews feminine, but it can be enjoyed by both men and women. It's a do-good game, and we've had a big impact.