Samsung is reported to be working on the Google Nexus Two smartphone that will run Gingerbread, the latest version of the Android operating system.
The buzz is that Samsung will unveil the phone at a press conference it called for Nov.8.
However, Samsung's website indicates it will debut the Focus, a Windows Phone 7 handset, on that date. It will be available from AT&T.
Neither Samsung nor Google responded to TechNewsWorld's requests for comment by press time.
The Nexus Two Rumors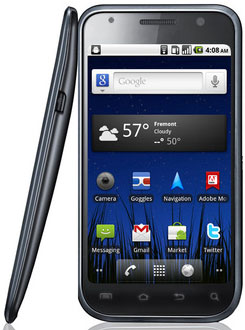 'Very approximate' mockup of Samsung's rumored Nexus Two. Credit: Gizmodo
Samsung is working on an