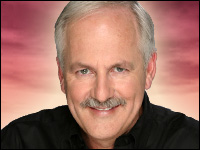 Last week, Microsoft held its Financial Analyst Meeting (FAM). Companies hold these to showcase their offerings and initiatives to the analysts that take positions on the firm, and given how regularly Apple and Google have appeared to be kicking Microsoft around lately, it is well past time Microsoft got up and told its own story.
So I figure it would be fun for you to see the high points of what Microsoft presented though my eyes, and then you can decide if it is making progress where it needs to.
I'll close with my product of the week — an offering that could save the life of an aging or physically disabled loved one and may be the precursor to a product that could save your own.
Setting the Stage
From before Bill Gates began to rotate out of the company more than a decade ago to now, Microsoft has been under a series of clouds. They include a relatively long list of failed products culminating in its Windows Vista catastrophe; the appearance of a faster-moving and apparently unstoppable Google and a resurging Apple; and a growing sense that the company had lost track of their market and was becoming infirm with age.
Major platform products that had been staples for years — like the Xbox, Microsoft Mobile and Office — seemed to be either losing their shine or becoming prematurely obsolete, and both individuals and companies appeared to be increasingly questioning whether they should continue to buy products from the company.
As a result, Microsoft went through a series of painful reorganizations and got rid of a number of underperforming executives. It brought out a fixed OS — Windows 7, which is testing out to be the highest-quality high volume product it has ever produced; it released a credible cloud initiative in Azure; and it just had one of the most successful quarters in its existence.
At the same time, the new Apple iPhone and iOS drop is having serious problems; Google's latest quarter showcased expenses that were growing faster than revenues; and a large number of early adopters of Google Apps appear to be switching back to Office with Los Angeles County being the latest in a string of failures.
In short, coming into this event, Microsoft appeared to be improving — while Apple and Google appeared to be going in the opposite direction. Microsoft needed to convince the audience that wasn't a fluke.
Impressions of Microsoft
The quality lesson of Windows 7 hasn't been lost on the company. There was a quality aspect to almost every product pitch, and it appears to have grasped that high quality equals greater success.
EMC is still leading Microsoft in terms of both effort and focus, but it was clear that the message that quality is important has been delivered with a vengeance to the executives who still have their jobs.
One interesting metric, sourced from IDC, is that from the time Windows 7 launched to the end of Q1 2010, Microsoft has gained and Apple has lost nearly two points of market share. That gain likely emphasized to both the audience and the Microsoft folks just how important quality really is.
Microsoft argued that unlike Apple, it would have a variety of tablet devices ranging from big to small, light to heavy, with and without keyboards, and largely dependent on a new low-power processor architecture coming from Intel.
The problem is, it didn't seem to be able to address the iPad form factor — and that is the size and type of device folks appear to have locked down on. Variety is an advantage, but only if that variety includes the products that folks want to buy.
Microsoft kind of made fun of iPad users, and I doubt that was wise, given there were a number of folks in the audience using them.
It did better with Windows Phone 7, and it showcased a device that is vastly simpler and easier to use than any current Android or Apple offering. The presentation covered the execution of a variety of tasks — from taking and sending pictures, to setting appointments, to enjoying content, to integrating with Microsoft services (like Xbox live) — that appeared better than comparable experiences on competing platforms.
The only issue is that the product won't be available for months — and by then, the others may close these gaps. However, comments from folks at lunch indicated many who were using iPhones or Android phones thought they might prefer the new Microsoft product. We'll see if they still feel that way when it eventually ships.
Wrapping Up: Better, but …
In thinking this through, Microsoft hit hard on its enterprise messaging, and I doubt many left thinking it was exposed against Linux, Oracle or IBM. Microsoft made a strong argument against Google, particularly Google Apps, and it showcased a massive improvement in cross-company collaboration. However, most seemed to be looking for a better position on both tablets and phones, and here it may have fallen short.
On tablets, Microsoft neither addressed the iPad form factor adequately, nor did it demonstrate the advantages of an alternative better form factor. Instead, it argued choice of form factors — which the market had previously not been that excited about (like clam shell tablets).
On phones, it demonstrated it could produce a competitive device, but the significant concern remained that it would be too late. In side discussions, the financial analysts loved Microsoft's new CFO and expressed a developing passionate hate for Google, but still surrounded Apple with an impenetrable halo, despite the problems with the new iPhone.
In the end, I think Microsoft presented itself as improved, particularly with regard to quality, but it hasn't yet been convincing on whether it can be successful with smartphones and tablets. And unfortunately, it will need to be if pressure is to be taken off its executive team.
Product of the Week: Wellcore Personal Emergency Response System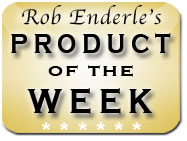 One of the problems we have as we age is that we can quite literally fall and not be able to get up. The problem can be caused by anything from missing a step to having a heart attack, and if no one is near, help may arrive too late.
The Wellcore Personal Emergency Response System is a phone-connected base station with sensors that can be worn. The sensors have an emergency button and a motion sensor that will automatically send an alert, along with the GPS location.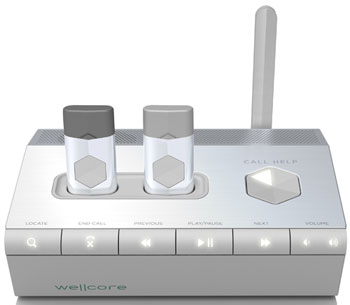 Wellcore Personal Emergency Response System
This causes the base station to sound an alarm to alert others in the house, and to send that alert to the remote service (like an alarm service) that will contact whoever is on the alert list, including EMTs.
The product is reasonably easy to set up by a caregiver, and has a low monthly cost. The only downside is the need to dock the sensors at night so their batteries recharge.
For those who are responsible for aging or disabled folks or are in that category themselves, this could be a godsend. I expect it's also a precursor to capabilities that may eventually be built into phones that will better protect more of us.
A device that actually does help us protect the lives and safety of those we care about is important to me, and that makes the Wellcore Personal Emergency Response System with automatic fall detection my Product of the Week.
---
Rob Enderle
is a TechNewsWorld columnist and the principal analyst for the
Enderle Group
, a consultancy that focuses on personal technology products and trends.