Adobe's recently launched new version of Lightroom for its Creative Cloud Photography platform improves performance of the photo manager and adds new HDR, panorama and facial recognition features.
Lightroom's mobile support also is bolstered in the latest version of the program. Further, it has new capabilities for creating slideshows from stills and video. The tools are available at no additional cost to CCP users who pay US$9.99 a month for the subscription service.
Many of the new Lightroom CC features have been part of other programs for some time, but there's some value in including them in this edition of the software.
"For people who were using other programs to do those things and then bring them into Lightroom, it's going to make life easier," said David Guenther, a professional photographer who subscribes to Creative Cloud Photography.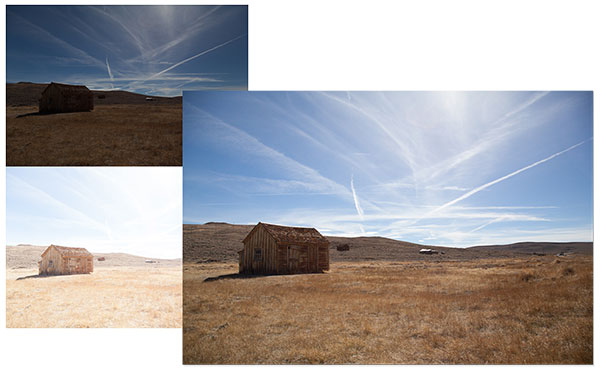 "Lightroom is the ultimate tool for photographers when it comes to post-processing, so the more Adobe can offer within the program, the less photographers will need to find elsewhere," he told TechNewsWorld.
Nevertheless, Adobe appears to be coming to the table late with features like HDR and Panorama merge.
"Not only do many software programs have those, but increasingly Sony, Nikon and others are including them right in the camera," noted David D. Busch, creative director of David Busch's Photography Guides.
RAW Processing in Lollipop
The new HDR — high dynamic range — merge feature allows a photographer to stitch together several RAW images of the same scene taken at different exposures in order to compensate for high contrasts in lighting in a shot. It also can be used to create surreal and moody images.
Panorama merge works in a similar way. With it, several RAW shots can be sewn together to create a super-wide field of view of a scene.
Facial recognition — a technology that's been popular in consumer image post processing programs for years — allows images to be identified quickly by who is in them, so they can easily be categorized for future reference.
Moving photos from mobile devices to Lightroom is easier than ever with this latest version of the software. Images within Lightroom can be accessed and edited on both iOS and Android devices, as well as synced with the desktop version of the program.
In addition, the Android version of Lightroom permits post processing of DNG RAW images on devices running the Lollipop version of the mobile operating system.
Better Tethering
The new synchronization features that tie mobile devices to Lightroom on the desktop could prove to be a very popular addition to the software's repertoire. That's because more and more photographers these days — both amateur and professional — are shooting tethered to a mobile device.
"This is going to allow people to shoot tethered and have everything synced to their desktop when they're done," Busch told TechNewsWorld. "That sounds really interesting."
Since Adobe announced the $9.99 edition of its Creative Cloud Photography plan last June — largely in response to complaints that other versions of the plan were too expensive for many consumers — the offering appears to have accomplished what it was intended to do. "It has helped them get more subscribers," said Morningstar analyst Norman Young.
"It's cheaper than the full Creative Cloud suite, so it's helped them gain the incremental subscriber and the person who doesn't need the full suite," he told TechNewsWorld, "and they hope they will gain people who are dipping their toes in this side of the content business and will become subscribers to the full suite over time."
These latest additions should help Lightroom fend off competitors that have been invading its turf.
"That part of their business faces more competition than the full creative suite," Young said. "There aren't really any competitors to the full Creative Cloud."
"When it comes to the lower end of digital imaging," he continued, "you see some creep from other content providers, like Instagram, Apple and Microsoft."