New products for the iPad and iPhone headlined Monday's opening keynote presentation at Adobe Max, the company's annual developers conference held in Los Angeles.
Photoshop for the iPad (pictured above) uses Adobe's artificial intelligence engine, Sensei, to enable new selection functionality.
For example, "Select Subject," a feature of Photoshop for the desktop, will be available on the tablet version. With a single click, Sensei will identify a subject and select it, removing the tedious step of tracing it with mouse or stylus.
Adobe also revealed a version of Adobe Illustrator for the iPad scheduled for release next year.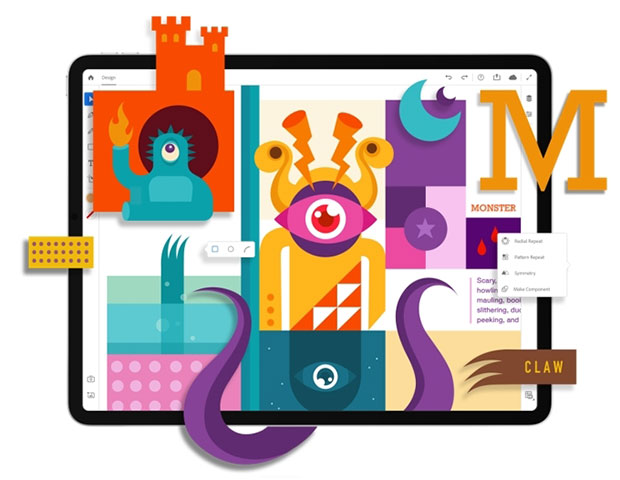 "This is graphic design reimagined," Chief Product Officer Scott Belsky said during the keynote. "You get all the precision and versatility of Illustrator but designed for touch."
The new app, which allows users to work on projects away from the desktop, includes everything needed to build a project and share it with collaborators.
"You're going to see an Illustrator that's not just mobile, but a lot more intuitive and easier to use," Belsky noted.
Photoshop Camera also joins the Adobe lineup next year. The app allows users to capture images, edit and share them directly from an iPhone. Powered by Adobe's Sensei AI, it can recognize objects and make smart recommendations in real time.

Sales Beyond Creative Pros
"Adobe has been trying desperately over the last several years — with some success — to expand the appeal of their tools beyond creatives," noted Mark N. Vena, a senior analyst at Moor Insights and Strategy, a technology analyst and advisory firm in Austin, Texas.
"What they've done over the last few years with some of the products they've announced is expand to more casual mainstream users," he told TechNewsWorld.
In particular, Adobe is pushing its offerings outside the desktop.
"Their tools used to require a PC or a high-end notebook to be used effectively. Now they're pushing their tools out with complete functionality down to the mobile and tablet level," Vena pointed out.
"They believe that creative people want to do work on the go, and they don't want to be tethered to desktop or notebook," he said.
The company demonstrated another new selection feature in Photoshop during the presentation. With object select, users can select within a geometric shape, and through artificial intelligence, Photoshop automatically will trace an object and remove its background in a single click.
"The smart selection tool is very nice, but only gives Adobe parity with competitors," said Mel Martin, a photographer, writer and Adobe user.
"We haven't seen sky replacement, for example, something that was shown at Adobe Max in 2016 to enthused crowds," he told TechNewsWorld. "Meanwhile, others, like Luminar, have given us sky replacement that actually is AI-based, one-click simple."
Spectrum for All
Adobe announced that it will make its Spectrum software available to developers. Spectrum is a framework for creating common interfaces across applications.
"Adobe is trying to improve their user interface and make it smoother and universal across every application," noted Ed Ellett, an analyst-in-residence at Moor Insights.
"Some of these apps were acquired. They tried to 'Adobe-fy' them, but they still don't have a common look and feel across all apps," he told TechNewsWorld.
"Spectrum is going to have a big impact," Ellett continued. "A common interface will make users more productive, and it could increase revenue for Adobe because users will be inclined to try new apps if they don't have to learn a new UI to do so."
Adobe has reduced bugs and crash rates drastically, as well as improved performance across all its products, Belsky maintained during the keynote. It still may have a ways to go, though.
"That may be true overall," Ellett said, "but there are aggravating slip-ups. For example, checking the Adobe Creative Cloud app today showed no updates, even though several were available. I had to refresh a couple of times and then they appeared."
"I installed four updates. The Adobe App reported that I had updated two apps," he said. "It all still seems rather sloppy, and Adobe still hasn't completely figured out how to migrate my plugins. Some make it, some don't."
Easy AR Creation
Adobe also launched its Aero software at Max. Aero is a tool for creating immersive, interactive experiences through augmented reality.
"Aero makes it possible for you to do this today using the content that you already create and have on your desktop right now," Product Manager Chantel Benson said during the keynote.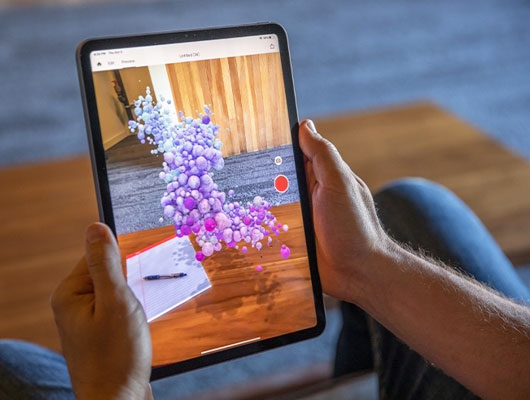 "Aero was very impressive because it looks like an average user could create a very immersive AR experience," Moor's Vena noted.
"There are some amazing applications that will be enabled by a tool like that," he said.
"Making AR accessible to the average developer, who may not be a CGI specialist that works at Universal Studios, is very interesting," added Vena.
Adobe also announced a partnership with Twitter and The New York Times to launch the Content Authenticity Initiative.
"Together we're developing an industry-wide standard to allow creators to put their mark on their work, and have that attribution accompany that piece of content across different platforms, hosts and stories," Belsky explained.
The system would allow consumers to be able to judge the trustworthiness of a piece of content, while content creators would be assured of getting credit for their work.
"Of course we know that not everyone will share attribution data, but we believe a lot of creators will be happy to provide this information and over time, consumers will come to expect content to come with attribution," Belsky said.
"Our goals here are really pretty simple. We want to ensure that you get credit for your work. We want to help everyone evaluate the authenticity of the content that they see," he continued. "It will be a long journey, but we are getting started now."
The initiative drew support from Moor Insights' Vena.
"When I see these tools, what goes flashing through my mind is 'bad people can use them,'" he said.
"In the past, though, the tools have been difficult to use. Now that Adobe is using that ease-of-use capability, the average person can take those tools and do some nefarious stuff with them," he pointed out. "So I think this is a laudable initiative and has been too long in the making."