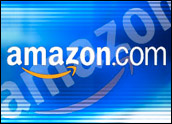 Amazon unveiled its long-awaited answer to the Apple iPad on Wednesday: the Kindle Fire. However, Amazon CEO and Founder Jeff Bezos positioned the Kindle Fire as a new class of the company's Kindle e-reader rather than an iPad challenger per se.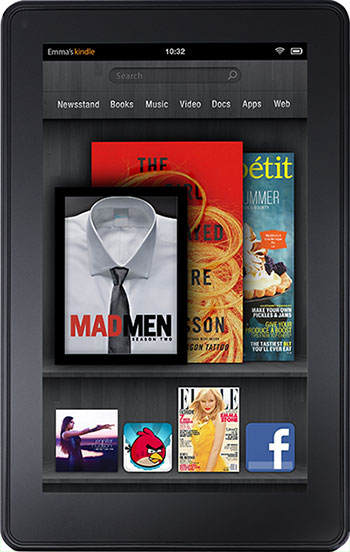 The Kindle Fire
The Fire has a customized version of Android and runs Amazon's Silk browser, which leverages the Amazon cloud.
Amazon also announced three other Kindle readers.
A Contender?
It's still too early to tell whether or not the Kindle Fire will be considered a challenger to the iPad.
Bezos was careful not to call the Fire a tablet, but Michael Morgan, a senior analyst at ABI Research, considers it one.
"I suspect Amazon may have finally figured out what's needed in a tablet," Morgan told TechNewsWorld. "It's all based on content, and nobody's better at this than Amazon," Morgan said.
In contrast to the Fire, which he describes as "a full media tablet," the other new Kindles introduced on Wednesday are "e-readers focused on maximizing and enjoying a digital reading experience," Morgan stated.
Amazon did not respond to requests for comment by press time.
The Kindle Fire's Specs
The Fire has a 7-inch multitouch display with in-plane switching technology and anti-reflective treatment. It has a resolution of 1,024 by 600 pixels.
The Fire measures 7.5 by 4.7 by 0.45 inches and weighs just over 14.5 ounces.
It has 8 GB of internal storage, and Amazon offers free cloud storage for all Amazon content.
The Fire's battery provides up to 8 hours of continuous reading, or 7.5 hours of video playback when the WiFi function is switched off. The Fire can be recharged from a wall socket or through a USB port on the owner's computer.
The Kindle Fire is priced at US$199 and can be pre-ordered from Amazon's website now. It ships Nov. 15.
The Kindle Fire's tech specs are available here.
About the Silk Browser
The Silk browser uses a split architecture — it resides on the Kindle Fire as well as the Amazon Elastic Compute Cloud (EC2). This lets it leverage the compute power of EC2.
For example, when a Fire owner requests a new page, Silk dynamically decides which browser subcomponents run on the Kindle Fire and which on EC2 servers, thus reducing the demand on the Fire's processing power and browser.
The Silk browser offers faster response times because it leverages EC2's processing power. Also, unlike traditional browsers which must receive HTML files before downloading pages, Silk creates what we might think of as a "super-cache" — it learns page characteristics automatically by aggregating the results of millions of page loads and maintains this knowledge on EC2.
Silk also uses machine learning to make intelligent decisions about pre-pushing content to the Kindle Fire. This again speeds up page uploads.
"What an inspired idea this cloud-backed mobile browser is for Amazon," Al Hilwa, a research program director at IDC, told TechNewsWorld.
The split browser architecture is not new, with Opera having used it for "a couple of years," Hilwa said, but Amazon's overall strategy is "an interesting spin on the me-too Android software we have seen so far and is possibly a game-changer."
Kindle Fire vs. the iPad
Amazon's caution in positioning the Kindle Fire as a super-Kindle rather than a challenger to the iPad could be indicative of a wider strategy.
"Amazon isn't trying to out-iPad the iPad; it's trying to change the dialog," Rob Enderle, principal analyst at the Enderle Group, told TechNewsWorld. "I think this is a better strategy."
By declining to confront the iPad directly, Amazon has avoided setting up preconceptions that might lead to the Kindle Fire's failure if consumers think it doesn't match up to the iPad.
That's the mistake HP made with the TouchPad and other Android devices have made, because these products are expected from Day 1 to match an item whose success has been years in the making, Richard Shim, a senior analyst at DisplayTouch, told TechNewsWorld in a previous interview.
The main strength of the Kindle Fire, apart from its low price and access to content, is that it "is focused on content consumption, which … has optimized on very specific areas, but these areas are some of the most popular with iPad users," Enderle said.