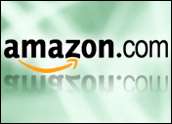 Reports indicate Amazon may be poised to surge into the tablet PC market.
In an interview with Consumer Reports, Amazon CEO Jeff Bezos uttered what might be construed as a hint about the company's plans.
In addition, in an article in PC Magazine, analyst Tim Bajarin insists the company is indeed working on a tablet,analyst Tim Bajarin wrote in PC Magazine.
"I would be very surprised at this point if they weren't working on a tablet," Tom Mainelli, a research manager at IDC, told TechNewsWorld. "More so than any other company out there, they have built up an ecosystem to support a media tablet."
That ecosystem consists of Android apps and content.
"Amazon is very good at user interface and exposing new apps, they have a strong library of apps, and it seems they could be a potential player in the tablet PCs market," Josh Martin, a senior analyst at Strategy Analytics, told TechNewsWorld.
Amazon did not respond to requests for comment by press time.
Hypothetical Deconstruction
The Amazon tablet will debut during the holiday season and will have a 10-inch LCD screen, Bajarin claims. Amazon had wanted a screen that could switch between E-ink and a color LCD, but this technology won't hit the market until at least next year, he said.
Amazon's tablet will run Android and will use a new version of Nvidia's Tegra quad-core processor, Bajarin claims. A 7-inch version will also be launched.
"I think Tim's correct when he suggests that the technology to offer a display that switches between e-ink and LCD isn't ready yet," IDC's Mainelli opined. "I think Amazon would love to have such a technology ready to go, as they've built a very good business on the fact that the Kindle's E-ink screen is easy to read on the sun and will run for weeks on a single charge."
However, the color version of E-ink, and competing technologies such as Qualcomm's Mirasol, aren't ready to go yet, Mainelli pointed out.
That means an LCD display is "likely Amazon's only real option for now," but that would result in a device with "significantly shorter" battery life than the Kindle, Mainelli stated.
It's also likely that Amazon will offer 10-inch and 7-inch tablets because "these will be the two broad size categories going forward," Mainelli said.
No Device Is an Island
The key to marketing mobile devices such as smartphones and tablets successfully is to be able to offer them with an ecosystem of apps and content, Strategy Analytics' Martin stated.
"If you assume apps are a critical factor in the purchase decision for smartphones, they're even more critical for tablet purchases because people are buying tablets for consumption of content," Martin explained.
Further, Amazon "has made deals for video and other content," Martin said. Through Amazon Prime, which lets consumers view content in the United States for free, and video sell-through, Amazon "can really come out of the gate right away with a service that can rival iTunes both in the content and apps space," he added.
However, Amazon would need to broaden its reach first, Martin warned. Currently the Kindle and the Amazon app store are available only in the U.S.
"Whether the tablet will run on Android is far less interesting than what Amazon will bring to the table other than the hardware and OS that many of its competitors are currently using," Rhoda Alexander, a director at IHS iSuppli, told TechNewsWorld.
Amazon has "two very interesting potential differentiators," Alexander suggested.
One is its acquisition of TouchCo in 2010. This company was doing "some very interesting pressure-sensitive touch work," Alexander said. A tablet would be "a perfect place to premier that technology," she added.
The second is content.
The success of Amazon's tablets will depend as much on how the company leverages that content with these devices as it will on the hardware and operating system, Alexander pointed out.
A Question of Survival?
Perhaps Amazon has no choice but to work on a tablet.
Barnes & Noble is expected to roll out a new e-reader and that could make things tough for Amazon.
"The existing Nook Color has been remarkably well received, so I have to imagine that they'll expand upon its strengths and the new hardware will be evolutionary rather than revolutionary," IDC's Mainelli said.
"If Amazon isn't prepping a color media tablet and continues to rely on the monochrome Kindle as their flagship hardware, they risk the market perception that Barnes & Noble is out-innovating them," Mainelli added.