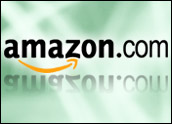 Rumor has it that Amazon is poised to announce a larger version of its Kindle e-reader this week.
On Sunday, The New York Times published an article citing sources who said the e-commerce giant was ready to launch a larger-screen version of its e-book reader. Amazon, for its part, has sent out invitations to a press conference scheduled for Wednesday, though it hasn't specified whether or not a new Kindle will make its debut in connection with the event.
If it does, the big-screen Kindle's unveiling will come only three months after Kindle 2 was launched.
The rush could be due to competition from other e-reader vendors whose products have larger screens than Kindle's, which is about the size of a paperback book.
Larger screens could benefit newspaper publishers, some of which are hoping e-readers will help save their sinking industry. For example, two newspapers in Detroit will soon launch distribution experiments incorporating e-readers.
Whither Kindle 2?
Kindle 2 launched last February. In March, Amazon announced a Kindle application for Apple's iPhone and iPod touch, which lets owners of those devices access content from Amazon.
Last month, Amazon expanded format support and changed its fee structure for sending personal documents wirelessly to a Kindle device.
With Kindle 2 enjoying considerable momentum relative to other e-readers, why would Amazon come up with a new version so quickly?
Under Pressure
Though the Kindle has received a great deal of attention, it is certainly not the only e-reader on the block. In fact, other products boast features some users may find superior. Fujitsu's FLEPia, for example, offers a larger screen that supports color. Kindle 2's screen uses grayscale.
Meanwhile, Plastic Logic is also coming up with a large-screen e-reader. It will have a screen measuring 6.4 by 8.53 inches with 960 by 1,260 pixel resolution, Plastic Logic spokesperson Jonelle Hester told TechNewsWorld. Like the Amazon Kindle, it will render images in grayscale.
The Plastic Logic e-reader will be available to retail customers in 2010.
Here's the Beef
E-reader makers are being spurred to size up their devices by the hope of sales to the newspaper industry. Newspaper publishers — pummeled by a combination of readers deserting to the Internet, falling ad sales and the global recession — have fixed upon e-reader technology as a possible key to salvation.
"The e-reader platform is one we're going to see explode over the next year or two," Susie Elwood, CEO of Detroit Media Partnership, which manages the business functions of the Detroit Free Press and the Detroit News, told TechNewsWorld. "You'll see newspapers on as many of those platforms as they can be on."
The Detroit Media Partnership will hold trials distributing content to the Kindle and Plastic Logic's devices later this year.
Size Matters
Plastic Logic's device is attractive to Elwood because of its screen size.
"Plastic Logic has a larger screen than Kindle, and we want to see how users react, and we're working much more closely with Plastic Logic for that experience," she said.
However, manufacturers might have it all backwards, remarked Josh Martin, an analyst at Yankee Group.
"It's conceptually interesting that you'd create a form factor to fit a medium instead of making the medium fit the form factor," he told TechNewsWorld.
E-readers will catch on, according to Detroit Media Partnership's Elwood. "They will end up being very much like the telephone of choice, or the cell phone."
Pricing OK?
Of course, many consumers will have to first obtain an e-reader for such distribution plans to succeed. Currently, a new e-reader can start at anywhere from $300 to $900. How many will sell at those prices?
Publishers will come up with plans to make them available, predicted Elwood, either through leasing plans or rent-to-own arrangements.