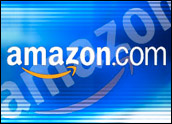 The next time you make a shopping trip to Amazon.com, you may be in for a surprise. The Net's largest retailer will be rolling out significant design changes to its online store — changes that some say make the site more tablet friendly.
The new design is airier than the old one. There's more white space on the home page. The navigation bar on the right side of the page is gone. The search bar on the page is larger, too, making it easier to poke with a finger on a tablet. And product photos are clickable links. Click on a pic and you're taken to its product page.
Amazon did not respond to phone calls from TechNewsWorld for comment on the redesign, but a spokesperson for the company told The Wall Street Journal that the changes would be rolled out in the coming weeks and for now was limited to a small number of users.
Redesign Overdue
According to some observers, Amazon's redesign will make it more friendly to tablet computers. Rumors of an Amazon tablet have been circulating for months, and for some, the redesign — which resembles the design of Amazon's shopping app for the iPad, Windowshop — is Amazon's way of making it easier to shop at the site with its future tablet.
Tablet considerations aside, a redesign of the site has been long overdue, according to Brad Cerenzia, director of consumer innovation at RichRelevance, an e-commerce services firm. Cerenzia, who has 15 years experience in the e-commerce space, used to work at Amazon, where he led an engineering team that launched dozens of new stores and features at that company's website.
Although Amazon has a history of experimenting with homepage designs with different objectives in mind, he told TechNewsWorld, "overall, the design hasn't changed much since I left seven years ago."
Rise Of Mobile Devices
Since that time, mobile devices have grown in importance for retail sales, which is something Amazon is recognizing in its redesign. "Amazon's new design is about enabling product discovery on smaller, interactive screens, such as tablets," Cerenzia said.
The redesign has definitely enhanced discovery for one user. "It takes some getting used to, but it gives me more products on the first page, and I found more things that I might not have found had I had the old interface because it gives me more to see at a glance," Rob Enderle, avid Amazon shopper and president and principal analyst of the Enderle Group, told TechNewsWorld.
"It looks like it's anticipating a tablet. This is the kind of thing you would do if you were going to do a touch interface," he added.
"This is a significant departure," he said. "It recognizes that Amazon may be bringing out a tablet shortly, and that tablet will be focused on selling product so the interface is reflecting the move to a tablet as a primary shopping device, as opposed to a secondary shopping device."
Perfect for Tablet Jockeys
Mobile devices not only allow shoppers to discover products online, but to access information about products in brick and mortar outlets as well.
"When you're standing in front of a product in a store, you've got this tablet in your hand that can tell you a heck of a lot more than the marketing materials on the box or that tiny shelf tag that tells you three important points that someone pulled out of a spec sheet to stick on the shelf," Cerenzia observed.
While the redesign may upset some users, it will be a boon for tablet jocks, he opined.
"This radical redesign is exactly what was needed to make tablet shopping accessible to people who own tablets," he reasoned.
"It really has a catalog feel — more emphasis on primary images, more editorial. It's a more elegant shopping experience for me on a tablet," he said of the redesign.
"The old way of shopping on a flat monitor is stale for someone who has an iPad and is looking for an experience that matches the technology," he added.