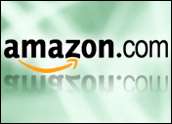 Amazon on Wednesday put paid to the buzz circulating around its plans for a set-top box, announcing Amazon Fire TV at a New York event.
The size of a CD box and just over half an inch thick, Fire TV takes on set-top boxes, the iPod, Apple TV and game consoles.
It plugs into users' HDTVs to provide instant access to Netflix, Prime Instant Video, Hulu Plus, WatchESPN, Showtime and videos from Amazon, among other offerings.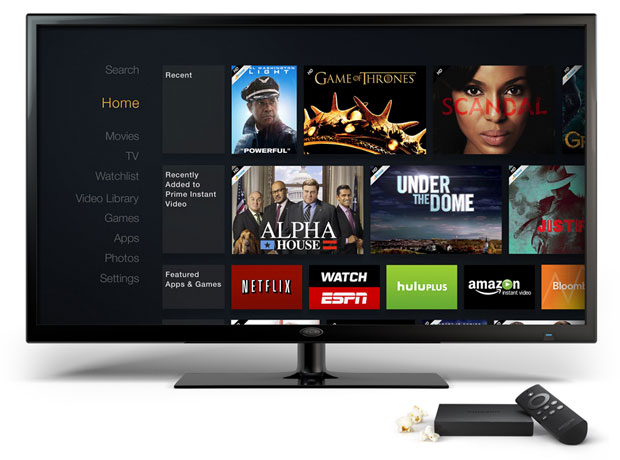 Users can play a variety of games, including Minecraft, The Walking Dead and Riptide GP2.
They also can play music from Pandora, iHeartRadio and TuneIn, and watch music videos from Vevo. Starting next month, users will be able to listen to their music collection on Fire TV via the Amazon Cloud Player.
A Device for All Reasons
Fire TV "will accelerate the convergence of TV with the digital world and force traditional service providers to accelerate their efforts at innovation," remarked Gartner analyst Andrew Frank.
It targets traditional pay-TV bundles "that are being disrupted by over-the-top delivery models that are changing the way people watch and think about TV," he said.
Gaming is where Fire TV will have the biggest impact, Lewis Ward, research director for gaming at IDC, told TechNewsWorld.
The device "will be a serious threat to the big three consoles in the living room — the Xbox, the Sony PlayStation and Nintendo's Wii — especially in North America and Europe," contended Ward.
In the long term, Fire TV will take on the global market, Ward predicted, pointing out that Amazon has a presence in 175 countries. "I would consider this a real threat to the hegemony of the OEMs."
Fire TV Specs
Fire TV has a quad-core processor with more than 3x the processing power and 4x the memory of Apple TV, Google's Chromecast or Roku 3. It also has a dedicated GPU.
It delivers 1080p HD video and has immersive Dolby Digital Plus surround sound.
Its Advanced Streaming and Prediction feature guesses which movies and TV episodes users will want to watch and buffers them for playback in advance.
Users can see associated information about content, such as cast and crew details, trivia and bloopers through Amazon's X-Ray feature.
The Fire TV remote uses Bluetooth and offers voice search.
The price for the Fire TV box is US$99. The average game costs $1.85; Amazon is working with game publishers such as Electronic Arts, Disney, Gameloft, Ubisoft and Sega.
Targeting Gamers
Amazon offers a game controller option with dual analog sticks and a complete assortment of controls that pairs with Fire TV using Bluetooth. It offers up to 55 hours of gaming on a pair of AA batteries.
It doubles as a remote for the Fire TV.
The price for the controller is $40, which includes a free copy of Sev Zero, a game created for Amazon devices, which launched Wednesday.
Purchasers also will get 1,000 Amazon coins, worth $10, for purchasing games.
Virtual currencies "are not uncommon in the gaming world," Scott Strawn, a program director at IDC, told TechNewsWorld. "Bringing that approach to consoles could be pretty compelling."
Raining on Fire
"The voice search feature is interesting, but we don't know how it works," Dan Rayburn, a principal analyst at Frost & Sullivan, told TechNewsWorld.
"Does the search work only for Amazon or across Hulu and other services?" Rayburn asked. "And what does it tell you when you search for a movie Amazon doesn't have?"
While Fire TV supports games, it "isn't even in the same ballpark" as game consoles, he maintained.
On the other hand, Amazon might make Fire TV a success, Rayburn said, because "it doesn't make any money on hardware — it makes money on goods."