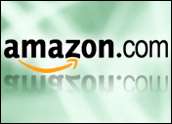 Amazon is rumored to be developing two high-end smartphones, as well as an audio-streaming device, broadening its range of branded hardware products well beyond its current Kindle e-readers and Kindle Fire tablets and its expected — though as yet unconfirmed — TV set-top box.
The big surprise in the latest rumor is that one of the smartphones might actually support 3D video, using retina-tracking technology to display an image much like a hologram, which would appear three-dimensional at nearly all angles.
Whether these gadgets are real or vaporware, Amazon isn't saying.
"We don't comment on rumors and speculation," spokesperson Kineley Pearsall told TechNewsWorld.
Branching Out
Amazon is a company that's known to cause disruption. It upended the publishing industry when it launched as an online bookseller in 1994, and soon led the nascent etail industry as it evolved into a one-stop shopping destination. It was quick to get into e-books with the launch of the Kindle e-reader.
With the Kindle, it successfully created its own ecosystem, with users of the device returning often to buy e-books. The ecosystem grew with the Kindle Fire and an assortment of compatible apps, not to mention the tablet's amenability to online shopping in general.
This model could certainly transition to the TV with a set-top box, but it is less clear how Amazon might leverage a smartphone, especially one that utilizes 3D imagery, as a means for selling other products.
"Amazon.com innovates. This isn't the first from the retailer," said telecommunications analyst Jeff Kagan. "The [e-reader] craze was started by Amazon. So can Amazon do this? Yes they can. Can they be profitable is the real question. Can this be successful?"
Amazon is certainly flowing with ideas, and it's one company that doesn't often miss.
"If Amazon is in fact going to do this, then I am sure they have a plan and strategy," Kagan told TechNewsWorld. "We of course don't have a clue yet."
3D Screens
Just as Apple can be largely credited with transforming the smartphone space and getting people comfotable with touchscreens, it could be that Amazon may already have 3D imagery figured out.
"3D screens are a bet on the future that app developers will build them if there is a market for it," said Roger Entner, principal analyst at Recon Analytics. "Technolphiles will love it just for the novelty factor. It is so hard in this industry to differentiate a rectangular touchscreen. 3D might be it."
Still, it's not clear 3D's time has really come, especially given that it hasn't exactly lived up to the hype as a display for watching movies and TV in the home. Are people ready to embrace 3D, even in the guise of a holographic image, on a handset?
"Many people have rejected 3D in movies, finding it disquieting rather than immersive," said Roger Kay, principal analyst at Endpoint Technologies Associates. "Although 3D seems like a technology advance, in cases where the user is not in the oil and gas industry, medical molecule development, or biological system modeling, it may be a solution looking for a problem."
Display Play
This could be Amazon's way to differentiate its own innovative project from those of the competition.
"All of the leaders are looking for the next miracle technology," said Josh Crandall, principal analyst at NetPop Research. "Apple has its watch, Google has its Glass, and now Amazon has its 3D phone. Amazon is no longer a bookstore, it's a major player in cloud computing and hardware. The media and gadget fans have a lot to look forward to."
There are certain to be reservations that go beyond whether the experience itself is cool or useful, though.
"It's also a cost adder, which may be more important to some of the target audience," Kay told TechNewsWorld. "That having been said, folks who are into 3D gaming might like to engage with it, even on a screen as small as a phone's."
Perhaps there is some sensation beyond 3D gaming on a small screen that we're not yet privy to.
"Since this will create an entirely new space, we need more information to have an opinion one way or the other," said Kagan, "but I wouldn't make the mistake of second-guessing Amazon at this stage. They obviously have something big planned. Now we just have to wait and see."
Maybe we'll see it in 3D.