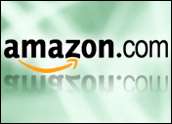 Amazon launched its Kindle Paperwhite e-reader on Thursday, at an event that highlighted a slew of new Kindle e-reader and tablet devices. The Paperwhite will be available on Oct. 1, priced at US$119 for the WiFi-only version. It will offer an E-Ink XGA display with 62 percent higher resolution and features a display that will be readable in a variety of light settings.
A WiFi + 3G model will also be available for $179. The e-readers will display ads when not in use for reading, but those who prefer devices "without special offers" can have them for $20 more. Amazon's Kindles Whispersync service synchronizes reading location among multiple devices.
New features include X-Ray, which allows users to follow an individual character throughout the book, as well as an option that can track how long it takes the reader to finish a page and then estimate the time it will take to finish a chapter or even the book. These are key features that could give Amazon the leg up in the e-reader space.
"They're hot now, and they're going to be hotter going forward," said tech analyst Jeff Kagan. "These features makes the e-readers more competitive."
E-Readers vs. Tablets
While Amazon also unveiled its Kindle Fire HD, which will no doubt heat up the battle raging in the tablet arena, the debut of the Kindle Paperwhite is unique in that it allows Amazon to essentially own the e-reader space and concentrate almost solely, at this point, in doing battle with Barnes & Noble's Nook.
The price of the Paperwhite also reflects this fact — and while it is clear that the device doesn't have a lot of tablet functionality, it isn't really aimed at tablet users.
"Paperwhite is for people who want a dedicated e-reader and not a more full-function tablet. There are still many of those people," said Greg Sterling, principal analyst at Sterling Market Research. "Amazon has carefully calibrated pricing here to address different market segments with these new devices."
The Paperwhite could disrupt the market even further, taking away from what remains of the competition.
"Nook has had success in the e-reader market, but it's hard not to see Amazon completely owning the segment — what happened to Sony — unless Nook revamps and adjusts pricing, or someone else emerges," Sterling told TechNewsWorld. "But Amazon's economics and aggressive pricing make it almost impossible for others to compete with them on price. They're breaking even or taking a narrow loss on the hardware to make money on content and product sales."
Will Readers Be Enough?
The pricing of the Kindle Paperwhite could also offer a low-entry price for consumers who have been on the fence about going digital. Amazon's ploy here could be to get those customers to experience the e-reader, get comfortable with it, and then move up to another tablet. Of course, that familiarity — plus the fact that those users already see the benefits of a digital e-reader — would likely make them want to stick with the Kindle brand.
"Definitely," said Kagan. "Amazon is competing more and more with the various devices out there, and this is way to move users closer to the iPad."
The question is whether the tablet market could end up swallowing up the e-reader market, especially as tablet prices continue to fall.
"The days of a dedicated device are numbered," said P.J. McNealy, consultant with Digital World Research. "No one makes a device that does only one thing, and consumers will balk. [Amazon will] have to stratify their offerings ahead of the flood of new tablets coming later this year."
But as Amazon has likely shown with the Kindle Paperwhite, it might not be hard to hook users and provide a range of products to upsell the consumer. In time, it could just mean that the most basic tablet is really an e-reader plus a little more.
"E-readers as a class are being niched out by tablets," Rob Enderle, principal analyst at the Enderle Group, told TechNewsWorld. "Having said that, the new Kindle Paperwhite is clearly the best in market. I don't expect it to pull much from those that like tablets, but for those that read exclusively, it may set the high bar until transflective displays make it to tablets."
"This product, thanks to its impressive battery life, may revitalize e-readers for those that read, because tablets often have dead batteries at critical times," added Enderle. "In its own way, it is as impressive as the Kindle Fire line."