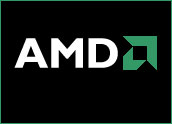 Thin is all the rage in electronics these days, and nowhere is that more evident than in the notebook computer realm, where Intel has created a deafening buzz with its Ultrabook platform.
However, Intel's archrival, AMD, isn't sitting on its silicon when it comes to thin computers. It has a version of its upcoming Trinity chip designed for super slim notebooks, and it expects to enter the "ultra" fray with a so-called ultrathin line of laptops around the middle of this year.
Thin has always been an irresistible attraction to consumer electronics buyers. That's why computer makers have always been able to charge a premium for it, even when thin means sacrificing performance and convenience.
That's been generally true about the new batch of Intel-based Ultrabooks too, which have been selling in US$900 to $1,400 range.
No Tradeoffs
As far as AMD is concerned, those prices are too high. "We're going to be able to provide an ultrathin solution that will be much more price realistic for mainstream users," AMD Marketing Manager for Mobile Products Raymond Dumbeck told TechNewsWorld.
What's "price realistic?" Under $699, according to Dumbeck. "That's a far more palatable price position for these solutions," he maintained.
Pricing is just the beginning of the ultrathin story, according to AMD. Consumers won't have to sacrifice performance, battery life or connectivity for slimness, it maintains.
The ultrathin version of AMD's Trinity chip can provide the same performance as the chip the company currently uses for it full-sized notebooks, Dumbeck said, and still provide up to nine hours of battery life.
Solving the Port Problem
As notebooks get more slender, connectivity becomes an issue, he noted. "When you start getting small and thin, the OEMs have to make tradeoffs on what ports are available on these systems," he explained. "They need fewer ports that do more things."
Lightening Bolt is AMD's solution to that problem. It's a combination hub and power cord that connects to an ultrathin through a standard display port. The hub has a full speed USB 3.0 port and display port for connection of up to four monitors. It also provides power to the notebook.
Lightening Bolt, though, won't be part of the ultrathins initially rolling out at mid-year. It will start appearing later in the year, Dumbeck said.
Price Drops Over Time
Initial notices on Trinity, which also comes in a higher performance version designed for larger computers, have been positive. "They're getting great feedback from their customers saying they really like the idea," Roger L. Kay, president of Endpoint Technologies Associates, told TechNewsWorld. "I think Trinity will be in some very interesting systems."
What will make those systems even more interesting is that $699 price point at which AMD predicts they'll be selling. "Intel thinks the pricing today [for Ultrabooks] is a little high, and they would like to see it come down to 700 bucks," Kay observed. "That's not happening this year — maybe next year, or the year after."
While Ultrabooks may be pricey at the moment, that's no reason to write them off as a niche product, according to Stephen Baker, an analyst with markets watcher NPD Group.
"You can't shoot every new product idea down just because it doesn't sell 10 million units out of the box," he told TechNewsWorld.
"It has the potential to be cheaper," he added. "Intel recognizes that the products need to cost less, and over time, they will be."
Need to Be in the Market
Entry into the ultrathin market was a necessity for AMD, according to Ken Dulaney, vice president for mobile computing at Gartner.
"They need to be in this market because it's an emerging market," he told TechNewsWorld.
"It might be a little on the high-end price point today, but it'll change," he added. "Prices will come down and these will be the mainstream products that people want."
It may be a while before that happens, he continued, because some consumers don't want to part with things like internal optical drives and a phone connector.
"Things like that will probably keep other mainstream notebooks still selling for quite some time," he maintained.