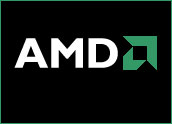 Perennial Intel competitor AMD on Thursday launched three additions to its 2013 A-Series and E-series mobile accelerated processing unit family.
They include the Elite Mobility APU, previously code-named "Temash," and the Mainstream APU, formerly code-named "Kabini."
Both are system on a chip solutions based on AMD's "Jaguar" microarchitecture for low-power processors.
They "are the first single-chip quad-core x86 SoCs in the industry, designed for touch small form-factor Windows notebooks, tablets and hybrids [with screens measuring] 13 inches and below," Gary Silcott, a senior manager at AMD, told TechNewsWorld.
Jaguar "is a higher performance follow-on CPU to 'Bobcat,' the core inside 'Brazos,' our top-selling APU of all time," Silcott said.
"This is a new generation of processor cores that are more power-efficient than anything AMD has produced," said Jim McGregor, principal analyst at Tirias Research. "However, it isn't just about the CPU, it's about the entire chip, especially the graphics."
Details of the New SoCs
Temash, or the AMD Elite Mobility, comes in dual (A4) and quad-core (A6) configurations. It combines Jaguar x86 CPUs with Graphics Core AMD Radeon HD 8900M Seriesprocessors.
The Elite Mobility offers more CPU performance and better graphics performance per watt than earlier AMD processors. It also offers up to 12 hours of resting battery life, longer battery life and nearly five times more graphical processing unit (GPU) performance than competitors, AMD said.
Elite Mobility APUs offer full support for 1080p touch capability and full Microsoft Windows compatibility.
The Kabini, or the 2013 AMD Mainstream APU, also comes in two-core and quad-core CPU models. These come with Radeon HD 8000 Series graphics, and offer all-day battery life.
AMD Mainstream APUs offer better visual performance, productivity performance and better power efficiency than earlier AMD APUs. They have up to 11 hours of idle battery life. They also offer better graphics performance, better gaming performance, and faster file compression than the competition, AMD said.
AMD Elite Experiences Software offers features that include gesture control, facial recognition, and Screen Mirror, which lets users share content wirelessly with any compatible TV or display. Compatible displays are listed on the Digital Living Network Alliance(DLNA) website.
AMD introduced the Temash and Kabini at the 2013 Computer Electronics Show in Las Vegas in January.
Comments About the APUs
AMD's new APUs "enable a superior HD media experience and high-end gaming," the company's Silcott said. "There is no competition in the x86 arena for these products at the lower power ranges where 'Temash' operates. Simply put, [Intel's] Atom can't touch it."
The Kabini APU "is squarely focused against the latest [Intel] Pentium and Celeron processors and reaches up into Core i3 levels of performance," Silcott added.
Temash and Kabini "are competing with Intel, primarily Haswell, in the low-power segment," Tirias Research's McGregor told TechNewsWorld." They're somewhere above ARM and [Intel's] Atom but below the power levels of the traditional x86."
Like the Temash and Kabini, Intel's Haswell architecture focuses on improving power consumption and graphics, he said. "While Intel is better at overall performance, AMD is better at graphics. Since the focus in this segment is on power or performance per watt, you have a much more interesting competition between the two companies. I am really excited about Temash."
With these APUs, AMD "is bringing the x86 architecture down to a point where you don't necessarily have to sacrifice performance for power efficiency like you do with the Atom," McGregor said. Still, ARM processors are more power-efficient, and "no one will be trying to put [the AMD APUs] into smartphones."
Intel Strikes First?
In a possible attempt to steal AMD's thunder, Intel announced its new Silvermont Atom processor microarchitecture aimed at smartphones and tablets earlier this month.
Silvermont will offer improved performance and energy efficiency by using Intel's 22nm 3D Tri-Gate SoC manufacturing process.
"We expect to see an increase in performance from Silvermont," AMD's Silcott said, "but our evaluation shows us maintaining a healthy advantage where Temash and Kabini are targeted."