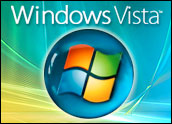 Consumers got their first official look Tuesday at Microsoft's new operating system Vista. Businesses, though, have been able to eyeball the software since November of last year, and eyeballing seems to be all they're doing with the new OS.
"Among my colleagues, none have installed Vista, which is understandable, because it is a new operating system that requires substantial planning and testing, even in the best of circumstances," Stuart Robbins, founder and executive director of the CIO Collective, an association of IT executives based in Oakland, Calif., told TechNewsWorld.
"Given Microsoft's history of discovering flaws after release of their products, I don't believe there will be a great rush to install it tomorrow," he added. "It may be many months before we, as a tech community, have a good understanding of Vista beyond the marketing messages."
Security and Stability
Vista's security and stability enhancements make it attractive to businesses, but its complexity and high-performance hardware requirements may slow adoption, according to Phil Aldrich, Microsoft practice head for Dimension Data North America, based in New York City.
"In my opinion, Vista will be adopted at a similar rate to the previous operating system, at about 20 percent of the installed base per year," he told TechNewsWorld. "I don't think it's going to be adopted any faster than any previous operating system over the long-term."
Although Vista supports more legacy hardware at the time of its launch than its predecessor XP did, the effect of its new security features on applications may create dilemmas for upgraders, according to Brent Goodfellow, a partner with the accounting firm of BKR Fordham Goodfellow in Hillsboro, Ore.
"People have to decide whether they want security or functionality," he told TechNewsWorld.
Window Dressing
The early release of Vista to businesses was mostly window dressing, according to Mike Cherry, lead analyst for Windows and Windows Mobile operating systems at Directions on Microsoft, an independent analytical firm in Kirkland, Wash.
"When Microsoft released it for businesses in November, that was more about Microsoft meeting a date that they'd promised than it was that there were any businesses really sitting around hoping to start an evaluation before the end of the year," Cherry told TechNewsWorld.
"Businesses didn't start evaluating it until they got back after New Year's," he added.
He, too, believes that businesses will adopt Vista at the same rate they adopted previous Microsoft offerings.
"There's some good features for security, but they may not be compelling enough to drive people to run out and upgrade all of their systems," Cherry contended.
"Instead," he continued, "I expect businesses, as they replace hardware over the next several years, will replace it with systems running Vista."
No Trivial Matter
It generally takes an organization 12 to 18 months to test a new operating system before it starts its upgrade program, according to Michael Silver, an analyst with Gartner.
"Microsoft is predicting that [upgrading to Vista] will be a lot faster than Windows XP or Windows 2000, but most of the folks that I've been talking to say they're going to adopt it on new PCs that they buy," he told TechNewsWorld.
"Upgrading an operating system is not a trivial task," he added. "Usually, you want to wipe a machine and start from scratch. The tools and processes that most organizations have aren't mature enough to do that totally unattended."
Upgrade Costs
The cost of upgrading personal computers in a corporate environment always acts as a drag on upgrades, Cherry explained.
"In a corporation, it's just very expensive to go out and touch a machine," he observed. "If someone has to go out to a machine and work on it, you get up to a pretty high cost pretty quickly."
Those costs have been pegged by Gartner to be US$400 to $1100 per user. In addition, some additional application re-engineering may be necessary that could cost companies an estimated $25 to $325 per user.
Early Returns
In general, it's still too early to ascertain Vista's overall appeal to the business user, according to Andrew Jaquith, a senior analyst with the Yankee Group.
"Vista was released late last fall, but a lot of businesses really weren't thinking very seriously about it then," he told TechNewsWorld. "The real launch is now. I haven't seen people beating down my door saying that they're going to upgrade tomorrow, but I haven't heard people overly negative, either, saying it stinks and I'm never going to upgrade.
"I think in time people will upgrade, but I think you're going to see an adoption curve that's going to be a little slower than what you saw with Windows XP," he concluded.