Verizon Wireless will reportedly unveil the HTC Thunderbolt 4G Android smartphone at the Consumer Electronics Show, to be held in Las Vegas next week.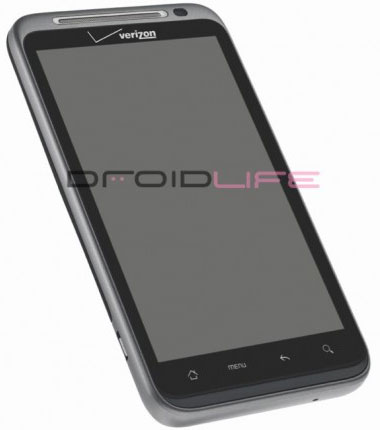 The Verizon Thunderbolt from HTC
This could be one of several new Android devices for the carrier's 4G LTE network.
LTE devices will be available by mid-2011, and the lineup will consist of smartphones and tablets, Verizon Wireless spokesperson Jeffrey Nelson told TechNewsWorld.
Droid Life has published several photos purportedly depicting the Thunderbolt.
A Phone of Many Names
The Thunderbolt was reportedly formerly known as the "HTC Droid Incredible HD" and code-named "Mecha."
It is expected to have a 4.3-inch touchscreen with WXGA resolution — 1,280 by 800 pixels. If true, this could be the highest resolution screen on a smartphone.
Prototype Thunderbolts were reportedly running Android 2.2, but the device is expected to run the latest version of Android by the time it's released to market. HTC will apparently layer its Sense user interface on top of Android.
It will have one 8MP camera with dual LED flash on the back that can record 1080p HD video and a front-facing camera for videoconferencing. It will also have a kickstand, a 3.5mm headset jack and a microSD card slot, according to reports.
For now, however, neither Verizon nor HTC are commenting on details regarding the phone.
"We haven't announced anything by that name so we won't be able to confirm anything," HTC spokesperson Ashley Keller told TechNewsWorld.
Several photos supposedly depicting the Thunderbolt have been published on the Web recently, and reports indicate HTC purposely leaked the images. Keller, however, brushed off the allegation: "We get one of those stories every month," she stated.
VZW's Hedging its Bets
The Thunderbolt will reportedly include support for Verizon Wireless' EV-DO 3G service in addition to 4G, since LTE service will be available only in select areas throughout the United States.
"Timing is an issue because no one wants a device with no network support, and at the same time, no carrier wants to spend billions building out an LTE network that has no phones on it because that won't be cost effective," Carl Howe, director of anywhere consumer research at the Yankee Group, told TechNewsWorld.
"Verizon is focusing on building out some key markets, which will sell a few phones, which will in turn justify more build-outs," Howe added. "It's all part of Verizon's business plan for building the LTE market."
Verizon turned on its LTE network in several metropolitan areas and at a number of airports earlier this month.
Metropolitan areas include Athens and Atlanta in Georgia; Boston, Mass.; Charlotte, N.C.; Chicago, Ill.; Houston and other areas in Texas; Las Vegas; New York; and several cities in California, including San Francisco and Los Angeles.
Not the Full Monty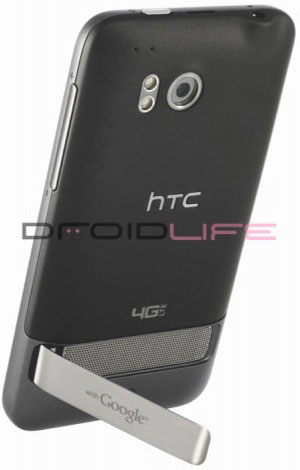 Rear view of the Verizon Thunderbolt
Verizon Wireless has a press event planned for Jan. 6 at CES 2011, at which time it may showcase several Android devices, including smartphones and tablets.
"We will be providing a sneak peek at a suite of LTE consumer-oriented devices," Verizon Wireless' Nelson said. However, he declined to provide specifics about the devices when asked.
LTE smartphones and tablets will be available on the market by mid-2011, Nelson added.
"I've heard of the Thunderbolt and expect it to hit later in the year," Yankee Group's Howe said.
The Android-iOS Dichotomy on VZW
Rumors have been bubbling for months that Apple will release a version of the iPhone on Verizon's network early next year. More recent speculation points toward a CDMA iPad as well.
Verizon Wireless has made Android devices the lynchpin of its marketing strategy this past year or so. Would introducing iOS-based devices cannibalize its market for Android products?
That's not likely because of the staggered rollout of Verizon's LTE services, Howe stated.
"I think a CDMA iPhone and the Thunderbolt will coexist just fine," Howe said. "When the network is there, Apple will then introduce an LTE phone."