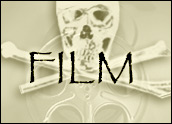 A free software program to help parents police illegal movie and music files on their household computers is garnering mixed reviews.
The application, called Parent File Scan, was unveiled last week by the Motion Picture Association of America (MPAA) — alongside an announcement of the organization's intent to file more lawsuits against people who illegally trade copies of movies over the Internet.
"We cannot allow people to steal our motion pictures and other products online, and we will use all the options we have available to encourage people to obey the law," MPAA President and CEO Dan Glickman said in astatement.
"We had to resort to lawsuits as one option to help make that happen," hecontinued. "But at the same time, we are making a new tool, 'Parent FileScan,' widely available to parents and other consumers."
Parental Tool
"This free and widely available program may be of particular use to parents,who may be unaware that their children have been using their computers toillegally download copyrighted material, exposing the family to lawsuits andother negative consequences," Glickman added.
According to the licensing agreement for the software, which is made byDtecNet Software, of Copenhagen, Denmark, the application searches acomputer for well-known file-sharing programs and files in the most popularmusic and film formats. That doesn't mean, the agreement cautions, that theprogram will find all file sharing applications or music and film files on acomputer.
"You must determine yourself whether music or video files on your computerwere acquired legally or illegally," the agreement reads. "The SOFTWARE doesnot verify or report the source of files found. You must clarify thisquestion yourself by discussing with the persons who have used the computerwhere the music and video files are found."
Moreover, using the software doesn't create a security blanket for parentsworried about process servers knocking on their doors. "You are responsiblefor anything illegal taking place or stored on your computer," the agreementcautions. "Using the SOFTWARE may provide you an overview of how yourcomputer is being used, but this does not imply any exemption of liabilityon your part."
Unexpected Kudos
Praise for the software came from an unusual quarter. "Parental oversight isa critical part of any young person's use of computers," Adam Eisgrau,executive director of P2P United, a Washington, D.C.-based group representingmembers of the file-sharing industry, told TechNewsWorld. "Any product thatassists parents in defining the kind of computer use they'd like to find intheir own homes can only be a good thing.
"The makers of peer-to-peer software have been criticized for somehowsurreptitiously subjecting people to liability," he said. "Nothing could befurther for from the truth.
"What the MPAA is doing," he continued, "represents a marketplace solutionto a concern expressed by some that needs to be dealt with at the level ofthe individual household and consumer."
Better Alternatives
However, some critics cast doubt on the usefulness of the program toparents. Mike Sauter, in his Mike's Minutiae blog, wrote sarcastically:"[T]he program, called Parent File Scan, returns ALL media files — includingWindows' own event sounds — as potentially illegal. This will be extremelyhelpful to parents (or 'rents,' as the kids say)."
What's more, another detractor noted, if a parent is really concerned aboutwhat their kids are stashing on their computers, there are more effectiveprograms in the market than the MPAA offering.
"[I]t appears that the MPAA is trying to reinvent the horse," JaradCarleton, an IT industry analyst with Frost & Sullivan in Palo Alto,California, told TechNewsWorld via e-mail. "Why use MPAA software if you arereally concerned about what your children are downloading and viewing on theInternet. Why not use a more robust piece of software such as Cyber Patrol?"
Appeal to Last Allies
By releasing Parent File Scan, the MPAA is making an appeal to the only allyit has left in the marketplace, asserted Edward Webber, operator of LokiTorrent, one of several Bit Torrent hubs being sued by the movie industry.
"In making enemies with every P2P service out there, the only method ofpiracy prevention that remains is parents," he told TechNewsWorld viae-mail. "There are many [ways] peer-to-peer technology could be adapted toaid in the sale of MPAA title works; all they have to do is stop making newenemies long enough to listen to their rapidly shrinking consumer base."