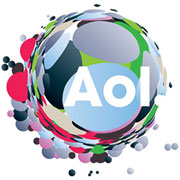 AOL has updated its longstanding AIM instant messaging service and rolled out a preview for the public.
The new AIM automatically displays photos, videos and tweets even when users are writing or reading IMs.
It also has a chat feature and syncs messages onto all a user's devices.
AIM is available in versions for the Web, Windows PCs and Macs, as well as Android and iOS mobile devices.
AIM is huge both in corporate America and among consumers, Chris Wetherell, head of AIM products, told TechNewsWorld.
"It's a fabric of technology right now, so improving it is vital." Wetherell added.
The New and Improved AIM
The latest iteration of AIM expands tweets and lets users play movies and upload files into chats using drag and drop.
It offers group chat and also lets users engage in video chat through AOL's AV service.
The new AIM aggregates all a user's social notifications in one place — the so-called Social Notifications feed. Users will get status updates and feeds of their buddies' updates. They will also be notified about being tagged in photos, about new emails, and about having been retweeted.
AIM conversations will be stored and synced on all platforms — mobile, desktop and the Web — that AIM's used on. That's pretty much what users of Google's gTalk apps now get.
Further, AIM users will have access to news from AOL subsidiary the Huffington Post Media Group.
The old buddy list is gone.
Redesigning AIM
AOL "totally rebuilt" AIM's Windows and Mac clients and modified the instant messaging service's mobile client, Wetherell said. "We already had an iPhone version," he explained.
AOL had acquired Wetherell's previous firm, startup Thing Labs, back in September precisely to revive AIM.
Thing Labs offered the Brizzly family of Web-based social software, aspects of which AOL planned to integrate into AIM and other products.
A Kinder, Friendlier AIM
One of the problems with the previous version of AIM was that took what critics said was too deep a hold on users' PCs.
"I remember those days," Wetherell said. "It was weird watching [AOL] bundle it into other serious parts, particularly the Windows operating system."
The new AIM doesn't pose this problem.
"Our clients are very lightweight and don't do that kind of low-level interaction," Wetherell stated. "Our goal has been to make the experience more delightful and make the weight of the application less so it can be used constantly."
Spreading AIM II's Wings
The new AIM lets consumers use other IM apps even after it's installed, Wetherell said.
"We have interoperability with Google's messaging client, and we're having fruitful discussions with Yahoo, but I can't say for sure if that will show up in the product," he elaborated.
AIM has a global online advertising partnership with Google. This includes letting Google Talk and AIM users communicate with each other.
Is AOL Reviving a Dinosaur?
For the under-30 crowd, which mostly uses Twitter, Facebook and Google+, AIM is pretty much a dinosaur. Whether it will catch on among the younger set, who are heavy users of technology, is unclear.
"The problem with AIM and other competing platforms is that instant messaging has gone from being a feature to being a function," Charles King, principal analyst at Pund-IT, pointed out.
"People simply expect it to be there, and either use the same services as the majority of their friends and coworkers, or leverage aggregation platforms like Meebo for multiple messaging streams," King explained.
Being There May Work
On the other hand, that very inertia might boost acceptance of the new AIM.
"The good thing about AIM is that it's simple, stable and predictable," King said.
"By adding these new social and media features, AOL could help cement the loyalty of its considerable audience and ensure they don't look for other services," he added.
"AIM is very unlikely to disappear," Wetherell insisted.
The new AIM will come out of preview — "the beta label isn't the greatest label in our opinion, it's often misunderstood" — around mid-December, Wetherell stated.