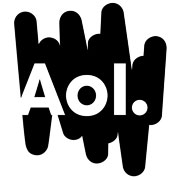 Former Internet behemoth AOL is dipping its toes back into the email pool and gearing up to take a big plunge.
The beta version of Project Phoenix, which became available on Sunday to users who sign up and request an invite, is expected to launch for real in early 2011. While the revamped service isn't intended to be all things to all people, it's not all about email, according to the company.
"We are up to our necks in in-boxes, so we've brought all of those accounts into one place and built on top of that — that's the foundation of Phoenix," said Bill Wetherell, director of design for AOL Mail. "This is about integrating in-boxes, not just about email."
Fast and Feature-Rich
That may be the overall goal, but Phoenix's email program is formidable, too. Major tech takeaways include a new front-end interface that's more intuitive and designed for multitasking, and new back-end servers and architecture that are built for speed.
"We're clocking a cached in-box at 1.5 seconds," said Wetherell. "Gmail on a good day is around 3. We put a lot of thought into how the application responds to what it delivers first versus what it delivers when it has time."
Other major features include a couple of tools that make it easy to bring all in-boxes into one place: POP 3 integration of any email account and the ability to compose in that account from Phoenix; and an aggregate view of all messages from all in-boxes (or just a few) from the application's SmartView pane on the right side.
The SmartView pane also makes it easy to search through messages or media — pulling up whatever media are associated with an email (like maps, photos and more).
The QuickBar at the top of the app gives users four icons for functions, including email, IM, SMS (with free texts) and the ability to make instant status updates through AOL Lifestream — an app that aggregates all of a user's social networking tools into one place.
A New Era?
At its heyday, AOL's mail offering defined the company's brand. Who could forget the screech of dial-up and the "You've Got Mail" announcement that garnered millions of users and a movie? However, it's been 25 years since the company's launch, and mass adoption of broadband has left it struggling for relevance against Microsoft, Yahoo and Google.
In September, AOL's email service was a distant fifth behind Microsoft's Hotmail, Yahoo Mail, Google's Gmail and MySpace Mail, according to the latest stats from comScore.
"AOL is the architect of the 'You've Got Mail' concept, and they've really done quite a bit to this new mail product to make it state-of-the-art," said Allen Weiner, research vice president for Gartner's media IAS service. "The question is whether AOL's window has closed — and whether this is what they need to drive numbers."
Users Want More
The scenario AOL uses in its Phoenix intro video is a mom with a few kids, hectic schedules and no way to integrate multiple communication vehicles. A single place for interaction regardless of service or device is something that might hold wide appeal for technology-overwhelmed consumers.
As for how the competitive landscape might shift in the light of Facebook's announcement of a new communication platform on Monday, that remains to be seen.
"Facebook, who has never had email, will need to do something really spectacular to get attention, since it's more of an add-on than anything else," said Weiner. "Email is a nice-to-have, but I don't know whether Facebook users really care about email."