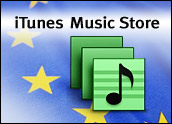 Apple and Motorola announced Monday that they will allow iTunes music store customers to transfer songs onto MP3-enabled phones.
The phones will be part of Motorola's next generation of phones due early next year. Users will be able to download music through USB or Bluetooth wireless connections.
Apple will create a new iTunes mobile music player, which Motorola will make the standard music application on all the company's mass-market music phones.
"We can't think of a more natural partnership than this one with Apple, the brand synonymous with easy-to-use, legal music downloading, and Motorola, the innovator in mobile technology," said Ed Zander, Motorola chairman and CEO in a statement.
He added that the deal expands the reach for both companies. Motorola and Apple both expect to generate new revenue as the demand for digital music and the growth of mobile phones converge.
Major Market
The mobile phone market has been tagged by analysts as poised to boom in the next few years.
Gartner has predicted that the market continues to beat expectations, and could exceed 510 million units in 2003. Because early indicators of worldwide growth were so positive, Gartner raised its forecast for mobile sales, noting that it expected growth to 560 million units by the end of 2004.
Apple CEO Steve Jobs noted that with 1.5 billion subscribers expected worldwide by the end of 2004, the deal with Motorola is a "phenomenal opportunity" to get iTunes in the hands of digital music consumers throughout the planet. He also praised Motorola as an ideal partner to kick off the effort.
This is Apple's first deal in the mobile phone market, and analysts have noted that it should not interfere with sales of the iPod. Because mobile phones have much more limited storage space in comparison to MP3 players like the iPod, the next generation of mobile phones are not considered a competitive threat.
Dialing for Entertainment
As mobile phone use grows, one of the largest areas expected to spark interest is entertainment, in the form of music, pictures and games, said Matthew Feldman, president and CEO of Versaly Games. His company produces games and ringtones for several cell phone makers.
Feldman said that he sees wireless content getting more in line with mainstream entertainment. Apple's move toward bringing music into the mobile arena is just another indication of this trend.
"Movie studios and record labels will use mobile phones, in addition to TVs, radios, CDs and PCs," he said. "They'll use them to advertise, market, and distribute their content."
Motorola has been exploring other entertainment partnerships recently as well. Last year, the company partnered with MTV in Europe. The partnership with Apple could draw the same demographic. "By associating the company with fun and music, we have a great doorway into the youth culture," said Rob Shaddock, vice president and general manager for Motorola's PCS unit.
Howdy, Partner
The agreement with Motorola is also indicative of the type of partnerships being sought by Apple, which extend the company's worldwide reach. Last year, the company agreed to let Hewlett-Packard cobrand a version of the iPod.
Even though Apple is signing agreements with the likes of Motorola and HP, however, the company still seems to show a great deal of caution in protecting what it considers to be proprietary.
A request for licensing from RealNetworks for Apple's copy-protection technology was declined, leading RealNetworks to develop their own version of the technology.
Nevertheless, Peter Lowe, Apple's director of marketing for applications and services, said that partnerships will still be considered, because entertainment is becoming a larger consumer interest.
He expects that the trend will continue into the future, as greater digitalization occurs, and consumers become comfortable with technology in different forms.
"People are becoming more familiar with using technology for pictures, music, and gaming," he said. "You see that reflected in the types of gadgets that have come out, and in Apple's drive to make that technology more meaningful."