Apple on Thursday made its CareKit platform available through the GitHub open source community.
CareKit joins two other previously released Apple frameworks for developing healthcare apps — HealthKit and ResearchKit. It was designed to enable developers to create apps that give users a more active role in managing their health.
Apps developed through CareKit will let people track symptoms and medications, and share the information with their doctors to get a better picture of their health, Apple said.
Four New Apps
Four applications that use the framework are available:
Glow Nurture, a pregnancy tracker that allows expecting moms to log activity and find information about what to expect next in the course of their pregnancy;
Glow Baby, which picks up where Glow Nurture leaves off and lets a new mom keep tabs on things like feeding schedules and infant growth;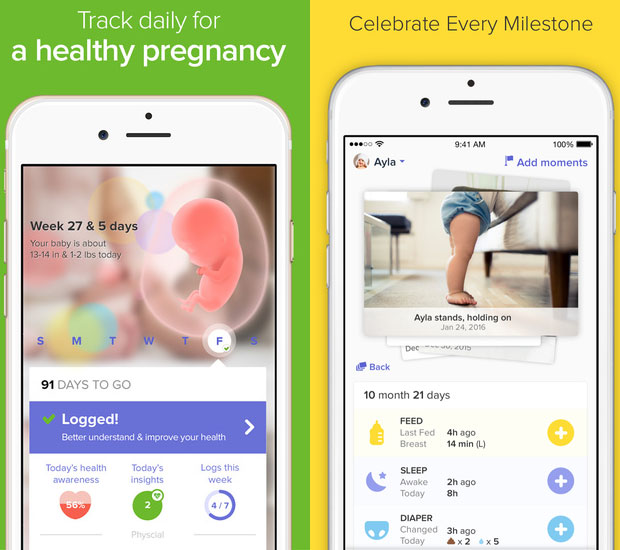 One Drop, a diabetes management app that logs glucose, food, meds and activity, and uses Bluetooth to sync with blood glucose monitors; and
Iodine's Start, a depression management app that can help determine the effectiveness of medications and includes a log for chronicling the side effects of meds.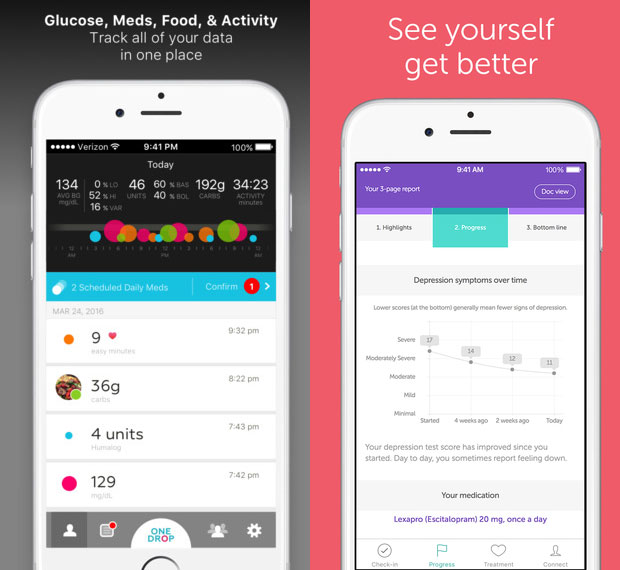 Easy for Developers
"Apple's focus on consumer health through CareKit is going to change the way we all use apps," said Jennifer Tye, vice president of marketing and partnerships for Glow.
It also will change how healthcare apps are developed. "It makes it easier for even nondevelopers to create apps," she told TechNewsWorld.
"For folks who do not have the kind of chops that a sophisticated developer has, CareKit gets you pretty far and pretty fast with the basic building blocks it provides," said Jeff Dachis, CEO of One Drop.
"This is a great first step in helping organizations develop more digital and mobile health apps," he told TechNewsWorld.
Tapping into the open source community also will fire apps created with CareKit, Dachis said. "The idea is to get this lightweight framework of modules in the hands of as many people as possible to start building digital and mobile health apps. It's a great idea."
Empowering Patients
Apps created with CareKit can give people more control over their healthcare. "This is part of a greater movement to help empower consumers with information about their health," Glow's Tye maintained.
"Armed with that knowledge," she continued, "they're enabled to take action and connect with the people in their lives that can help shoulder the burden of care for them."
CareKit apps allow a person to compile the kind of daily data that otherwise would be unavailable to medical professionals, One Drop's Dachis said.
"I live 8,700 hours a year with my diabetes. My doctor lives 15 minutes every six months with my diabetes, or less than a half hour per year. Me having access to my own data and my own information, and me having access to the real-time biometric telemetry in my body, helps me make better choices every single day," he said.
"I'm glad to have a doctor review that stuff with me over time, but for the most part, I'm in control of my own data and my own information, and I'm able to make better choices because of it," Dachis added.
Physicians' Aid
Patients aren't the only beneficiaries when they collect their own data.
"By enabling the collection of information and the gathering of data and providing them to the physician, the physician can spend more time doing what they're trained to do, which is practice medicine," said Jay L. Alberts, director of the Cleveland Clinic Concussion Center.
"Physicians now are overwhelmed with documentation and putting data into the EHR, and they can't spend enough time looking at patients," he told TechNewsWorld. "These apps that are engaging patients and collecting data and sending it to the healthcare provider allow physicians to practice more medicine."
While many standalone health apps will be created with CareKit, the real power of the framework lies in creating apps that communicate with larger healthcare systems.
"When an app is just on a patient's phone and not integrated into the patient's care regimen with a physician, then physicians can't work with it," said Bill McKeon, CSO of theTexas Medical Center.
"That's why we're committed to doing that final leg, which is integrating the information from the app into a patient's electronic medical record," he told TechNewsWorld. "It's all about taking this wonderful platform called the cellphone and make it work with patients so we can extend our reach beyond the walls of our facility to help them."