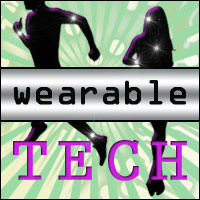 Apple reportedly is preparing to ship multiple versions of a smartwatch this coming fall, as competition increases in the wearable technology space.
Its long-rumored smartwatch will be available in multiple screen sizes and will include more than 10 sensors that will allow it to track the wearer's health and fitness metrics, among other information, according to a Wall Street Journal report.
Apple wants to address the notion that smartwatches currently on the market do not provide significant additional functionality beyond what a smartphone can do, it seems.
Apple provided a hint of its plans for health and fitness features when it unveiled Health at its Worldwide Developers Conference earlier this month. The app aims to centralize all of a user's fitness and health information. The reveal of the app added fuel to the rumors that Apple was preparing to launch its smartwatch imminently.
New Product Lines
The company's chief executive, Tim Cook, already had promised to push into new product categories by the end of the year. The last time Apple debuted a major new product was four years ago, when it launched the iPad — before Cook took charge of the company.
Production of the smartwatch may start within a few months at Taiwanese manufacturer Quanta Computer, with the aim of bringing the device to market by October. Quanta is expected to start trial runs later this month, the WSJ said, with total shipments of between 10 million and 15 million by the end of the year. Apple is said to be confirming the specifications before starting production.
Whenever Apple happens to debut its smartwatch, it will be late. Samsung has the Galaxy Gear smartwatch and Google has Google Glass. The Pebble smartwatch syncs with the wearer's smartphone and provides notifications including for incoming calls, text messages and emails. Meanwhile, several wearable devices track the wearer's health and fitness data, such as Nike's FuelBand and the Fitbit.
'Stronger Status Symbol'
"In effect, the smartwatch could replace the smartphone," said Rob Enderle, principal at the Enderle Group.
Apple's watch "could have a display that was nearly as large. It would be harder to lose and drop, it would be easier to use hands-free — with voice command — and it would be more visible, making it a stronger status symbol," he told TechNewsWorld.
"I doubt Apple will go this way though," Enderle continued, "because they want people to buy both an iPhone and an iWatch — not cannibalize the phones. So it will likely be more of an extension of the iPhone with an exercise focus. It will likely alert you if you leave your phone behind and become a phone tracker if you misplace the phone."
Wearable technology is a key growth sector, with global sales predicted to reach 19 million units this year, more than tripling sales. Device sales will soar to 111.9 million within four years, according to IDC.
However, Apple might face a tough battle getting its smartwatch onto the wrists of consumers.
'Simply Gadgets'
"The fact of the matter so far is that consumers don't want smartwatches as they are currently designed. That's why they don't sell," said Carl Howe, vice president of research and data sciences at the Yankee Group.
"That suggests that today's products are largely technology solutions for problems that don't strike most consumers as true needs; they simply are gadgets," he told TechNewsWorld.
"New areas like this have to be defined first before there is demand. For instance, no one really wanted a car in the 1900s except the geeks of that time," Enderle said.
"Now, because the market has been defined, most everyone wants a car. Tablets were a nonstarter outside of vertical markets before the iPad, as well. But most consumers don't yet want a smartwatch because no one has brought one to market that consumers have been attracted to," he observed. "You need both a compelling product and a way to create demand for it. This isn't a 'build it and they will come' market."
Market-Defining Opportunity
The Apple brand is powerful. It created consumer desire for smartphones, and it might do the same for the smartwatch.
"Until the iPhone, consumer demand for touchscreen phones was nil. Some of that was that the products were bad, but some of that also was that they didn't do enough to solve a real consumer problem," Howe noted.
"What Apple did was to design something in which the touchscreen was a means to be able to synthesize three products in one. [It combined] an iPod, a phone and an Internet communications device into one elegant device," he said. "I suspect Apple will do something similar in future wearable products as well. Their wearability will be a feature, but they'll actually address several consumer wants and desires in one elegant product."