The refreshed Apple TV, tvOS and the Siri Remote Apple presented during Wednesday's "Hey Siri" event may not have been game changers, but the people pushing Apple's renewed focus on gaming are.
Television's future lies in apps, proclaimed Apple CEO Tim Cook as he drew the curtain on the Apple TV's new iOS 9-powered operating system: tvOS. That line drew a chuckle from owners of Fire TVs and Rokus, but there's no denying the potential one of the world's most influential companies has when it puts its weight into a new product or strategy.
As rumored, the streamlined A9X powered Apple TV box was flanked by a remote control reminiscent of the Wii's nunchucks. The Siri Remote features voice navigation courtesy of Apple's digital assistant, a touch pad and motion sensors.
There didn't look to be any killers among the tvOS apps flying in formation with the new hardware — but as it did during the iPad segment of the show, which focused heavily on the enterprise and healthcare, Apple worked to wow the influencers and creators during the TV part of the program.
TV Tuners: The Devs
At more than 11 million strong, iOS' development community is one of Apple TV's biggest strengths, said Josiah Humphrey, co-CEO of Appster.
"With the pulling power Apple has with their brand and all the people that use their products already, it certainly is worrying for the competition," Humphrey told TechNewsWorld. "With the large developer community that Apple has that will now be building apps on Apple TV, it will be very hard to compete."
The new tvOS software development kit is stuffed with application programming interfaces to empower more than 11 million iOS developers to build the future Apple has envisioned.
tvOS developers can create and port apps across all of Apple's modern iOS devices. Developers can retool an experience originally created for iPads and take it to the big screen — or to the smaller ones if they like.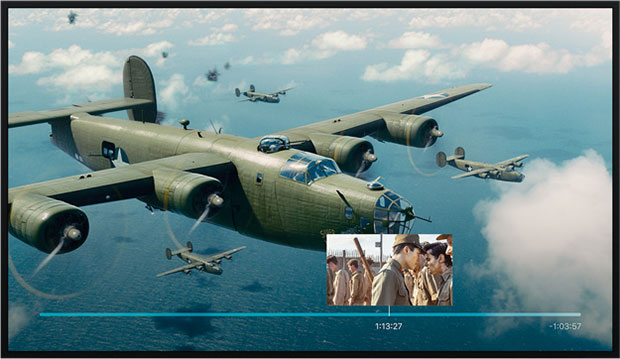 APIs in the new SDK include GameKit, GameController, ImageIO, SpriteKit, QuartzCore, OpenGL ES, CoreMedia, Audio Toolbox, AVFoundation, Metal, UIKIt, AVKit, SceneKit, App Thinning, MediaToolbox, CloudKit, Game Center, CoreGraphics, TVMLKit, JavaScriptCore, CoreAudio and MediaPlayer.
Some developers already have been hammering away at news apps and games with tools from the tvOS SDK. Their work will be critical if Apple is truly serious about social and mobile gaming, said Joost van Dreunen, CEO of SuperData.
"I like that they've attracted a big hitter like Harmonix," he told TechNewsWorld. "Fresh content will prove critical in pitching the new Apple TV as a gaming platform, especially if Apple is looking to expand the current (US)$5 billion market for mobile games in the U.S."
It's All in the Game
Ahead of the "Hey Siri" event, the mills were churning out a mix of racy rumors and reports now confirmed to have been reliable.
One wickedly suggestive rumor that emerged was a report that Nintendo would make a showing at the event. That was especially intriguing to Nintendo and Apple watchers, because the former previously announced its intent to go mobile, and leaks revealed that the latter was working on Wii-like motion controls for its streaming hardware.
While Nintendo America's Reggie Fils-Aime didn't come sauntering out for a "one more thing" moment, Apple clearly is trying to do what Nintendo and the Wii did for casual gaming, according to Appster's Humphrey.
"The Apple TV remote in fact works very similarly to the Wii remote, and with all the added apps and other things the Apple TV will already have, it will be interesting to see whether this really takes off," he said. "I think Apple is trying to really recreate the TV experience in a unique way, and you'd have to admit that gaming is always going to be relevant in doing this."
Although it does have a couple of hot indie titles — including Bastion follow-up Transistor — as well as Rockband studio Harmonix' new music game, Beat Sports and Ubisoft's Rayman Adventures, the Apple TV still lacks strong incentive for traditional gamers, van Dreunen pointed out.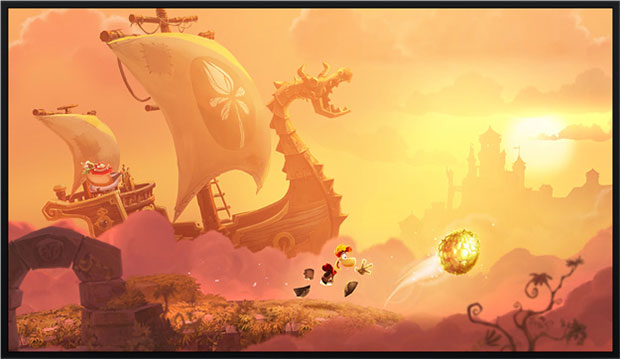 Despite the casual nature of the Wii, core gamers could, for the most part, leverage their skills without being handicapped too much — oh, those blue shells of balance.
"Not only has this segment recently spent money on new consoles, as both the sales figures for the PS4 and Xbox One show, but as we approach the holiday season, it will be the new titles coming out that will move the needle," van Dreunen said.
"Alternatively, appealing to a more mainstream audience seems like the way to go," he added, "but in absolute dollar terms, this will amount to a rounding error compared to the mobile gaming market."