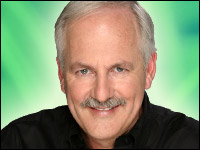 Apple is making an impressively strong statement that it can survive Steve Jobs' departure. While I still don't think it has the magic that Steve Jobs brings to the table in terms of execution, it is actually doing better at the moment than when he was there and active.
Palm just took a major shot at its base and missed, and Apple is going after it with blood in its eyes. In addition, at Apple's Worldwide Developers Conference last week, the company took aim at Windows 7. With three big exceptions — and a wild card — Apple appears to be executing the strongest competitive strategy against Microsoft I've ever seen.
I'll close with my product of the week: a beast of a laptop that has some gaming and engineering beauty from Alienware.
How Palm Beat Itself
Taking on a company like Apple is difficult, because the firm moves reasonably quickly and executes very well. Where Apple is often exposed is, it is a form-over-function firm that can get so caught up in message it forgets that its products actually do have to do what they promise. That gap between reality and what Apple promises can, at times, be relatively large. Right now, though — at least with smartphones — it isn't, and Apple's product has captured the imaginations and interest of a new generation of loyal fans.
While no company is invulnerable, Palm is, therefore, running at Apple not in an area of weakness but an area of strength and focus — and it's doing so with a total budget that is a fraction of what Apple spends on marketing alone. To be honest, I've never seen a company beaten by a smaller competitor in a situation like this, making the bar for Palm almost impossibly high.
Palm built a good device, one that did target several iPhone weaknesses. It has a keyboard, it can multitask, and it can be tethered. Unfortunately for Palm, Apple closed two of those competitive gaps at the WWDC. There is still the mystery iPhone with the keyboard that I'm told is floating around in Asia, suggesting that Palm's last advantage may not last long. I mean, what do you think Steve Jobs is going to talk about when he comes back at the end of the month?
Palm warned Apple early, couldn't get enough product in stores at launch, and did some of the worst launch PR I've ever seen. It actually had two embargo dates: one for major pubs like the WSJ and another 12 hours later for the rest of us, which probably turned most of the company's media fans into ex-fans overnight. In a fight, whether in business or real life, if you are going after a much bigger opponent, then you go for surprise. You go for a killing blow, and you execute flawlessly. Anything short of that and the bigger firm will stomp on you hard, and that started happening last week. Palm's odds are now worse than they were. Palm missed; now it's Apple's turn.
Apple vs. Windows 7
Speaking of long odds, going against Microsoft has historically been nearly an impossible battle for Apple since its start. Microsoft has owned the PC market ever since Commodore failed, and Apple has never owned any major part of it. For the last couple of years — thanks both to Microsoft's stumble with Windows Vista and Apple's nearly unmatched marketing capability, coupled with one of its best offerings — Apple has nearly tripled its share. Microsoft is feeling the pain.
This woke Microsoft up. It largely fixed the product problems, started a marketing program that appears to be in Apple's league, for once, and it is coming back after Apple. You might think that what happened with Palm is now going to happen to Apple, care of Microsoft. Not necessarily.
Apple's strategy — granted, it will still have to execute — is the best I've seen in a situation like this. It does have several problems of its own to overcome, though.
Apple's Strategy
Apple's release date is in the third quarter, while Microsoft's is in the fourth, and market share is measured on shipments, not sales. What this means is that in the third quarter, Apple will push retail inventories to the breaking point with new product. At the same time, Microsoft and its partners will be bleeding down inventories — reducing shipments sharply, that is — in preparation for the Windows 7 launch.
Apple has also closed a number of the competitive gaps between Windows and the Mac OS, and it's provided aggressive upgrade pricing. The first is to be more attractive to Windows XP users, who are the most vulnerable given the painful upgrade to Windows 7 in both cost and effort; the second is to secure their own base against competitive attrition when Microsoft rolls its own campaign and incentive programs.
In short, Apple is locking up the women and children and launching its first strike 30 days before Microsoft can fire its return shot. Apple should be able to show a massive increase in market share in the third quarter and use that perceived momentum to drive sales into the critical, and incredibly lucrative, fourth quarter period. It is going to hit hard, cut deep, and leave Microsoft badly hurt — which is exactly what Palm should have done, but didn't, to Apple.
Apple's Problems
Apple has three problems: Snow Leopard has drifted as late as it can to execute this strategy. Even a minor delay now would be catastrophic to this plan. Apple continues to ignore malware publicly while addressing it privately and Web-based attacks — which threaten everyone using a browser — are increasing. The odds of this happening to a prominent Mac user are increasing at an impressive rate.
Were such an attack to become public during the critical month, it could cripple Apple's sales and undo much of what it has done. Finally, the product price range that is currently attractive to buyers is between US$500 and $900 and will likely drift down during the competitive fourth quarter. Apple is a Cadillac company in a Chevy market, and it doesn't have strong offerings — or many — in the critical price range. That should reduce the company's potential volumes to a fraction of what they otherwise could be. Oh, and I shouldn't leave out the return of Steve Jobs as a wild card that could play either way during this period.
Still, this is some of the best competitive strategy work I have ever seen — and who knows? Apple may close some of these exposures before its late-September first strike date.
Product of the Week: The Amazing Alienware M17x
If a product could be considered the Bizarro version of the MacBook Air, then it would be the Alienware M17x . This is the most powerful laptop ever conceived, and even calling it a "laptop" is a stretch.
It can be configured with an Intel Core 2 Quad processor and overclocked, dual Nvidia GTX 280 SLI graphics cards, a 17-inch 1920×1200 extreme HD display, an 8 GB 1333 MHz DDR3, a 256 GB flash drive and a slot load Blu-ray drive. While it starts under $2,000, fully loaded it is close to $5,000.
This is a product that could scare small children, impress anyone who's into hardware, and help build up the strength of your arms and back. If you put this on a conference room table, folks will sit up and take notice — maybe have you committed, but still take notice.
This is a product that suggests there are people out there who want raw performance and are not afraid to say that a netbook is for wimps. It bucks a trend, it is one of the most impressive notebooks I've ever seen, and it makes the engineer and gamer in me proud, so the M17x is my product of the week.
---
Rob Enderle
is a TechNewsWorld columnist and the principal analyst for the
Enderle Group
, a consultancy that focuses on personal technology products and trends.
---