Apple on Tuesday announced an iPad update, a red iPhone 7 and 7 Plus, and a new video-editing app for iOS.
The iPad upgrade has a 9.7-inch, 2048 x 1536-pixel Retina display with 264 pixels per inch, and Apple's A9 64-bit processor.
The unit will come in silver, gold and space gray with a starting price of US$329 for 32 gigabytes of storage and WiFi-only support. It will cost $459 for a 32-GB unit with WiFi and cellular support.
As with prior models, the battery life for the new iPad is 10 hours. It has an 8-megapixel rear-facing camera and 1.2-MP front-facing FaceTime unit.
The new iPad is available for order on Mach 24 from Apple's website and will be in Apple Stores next week.
With the latest upgrade, Apple's iPad lineup looks like this: iPad Pro 12.9 inch ($799); iPad Pro 9.7 inch ($599); iPad 9.7 inch ($329) and iPad mini 4 ($399).
Not Quite an Air Replacement
Although the latest iPad replaces the iPad Air 2 in Apple's tablet lineup, it doesn't quite supplant it.
"It falls somewhere between a new device and the old device," said Carolina Milanesi, a principal analyst at Creative Strategies.
"They upgraded the most important thing on the device — the processor," she told TechNewsWorld. "Not only will the performance be better, but other components, like the camera, will be snappier."
Pricing is also an outstanding feature of the new iPad, Milanesi said, noting that "$329 for a 9.7-inch device is very aggressive."
Prying Old iPads from Users' Paws
Attractive pricing may tempt some iPad owners to upgrade their old hardware.
"The replacement cycle for iPads is getting really long," said Mikako Kitagawa, a principal research analyst with Gartner. "If you have a 3- or 4-year-old iPad, you may want this upgrade."
The pricing also could attract some new users into the Apple universe.
"They're going to stretch the iPad's market into the mid-range tablet market," Kitagawa told TechNewsWorld.
Competitive pressure also may play a role in Apple's new entry-level tablet pricing.
"It's an interesting strategic move for Apple," said Rhoda Alexander, director of tablet and notebook research at IHS Markit.
"They've held that $499 introductory price on the 9.7 for seven years now," she told TechNewsWorld. "That price is way above the competition, so this is a realigning of the product to bring it to a more competitive price point.
The lower price point for the iPad could gin up some additional iPad sales, "but not as much as many believe," said Patrick Moorhead, principal analyst at Moor Insights and Strategy.
"The biggest challenge to large tablets are Windows two-in-one laptops and touch Chromebooks," he told TechNewsWorld.
A Red iPhone
Apple introduced red versions of its iPhone 7 and 7 Plus to celebrate the company's 10-year partnership with (RED), an organization that funds programs to help prevent the transmission of HIV from mothers to unborn babies.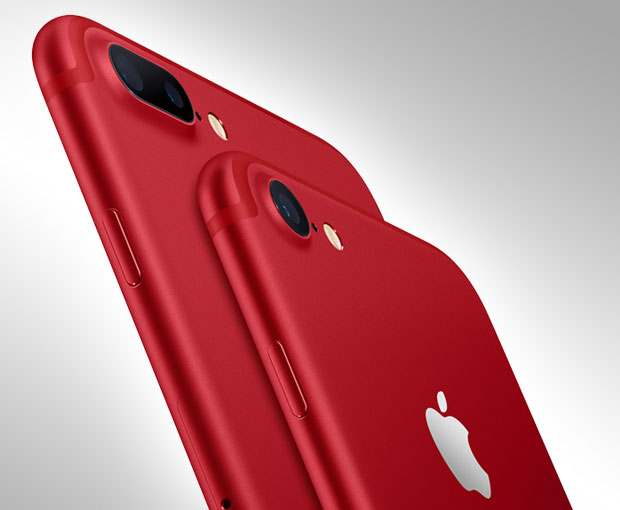 Apple customers can contribute to the Global Fund to fight AIDS with iPhone 7 and iPhone 7 Plus (PRODUCT)RED Special Edition.
A portion of the sales of the RED iPhone will go to the organization, to which Apple has contributed more than $130 million during the partnership.
Slated for availability in Apple Stores on Friday, the RED iPhone pricing will start at $749 for a 128-GB model.
Video Editing With Clips
Apple also announced Clips, a new video-editing app. The software is designed to combine photos, video and music without timelines or complicated tools.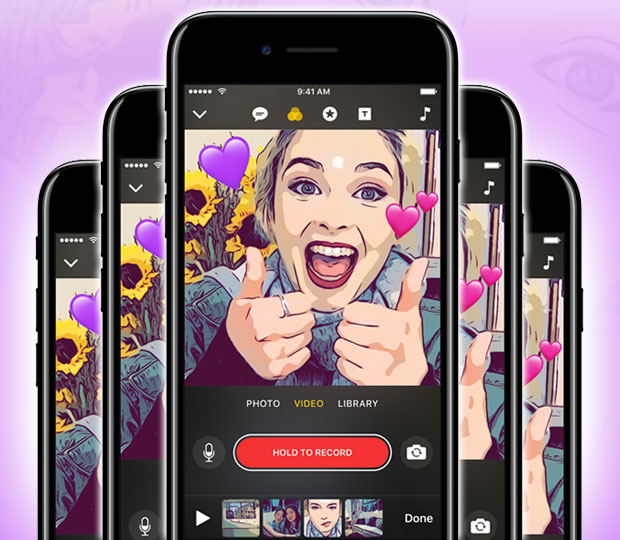 Real-time filters, emoji and other effects available in Clips can add fun to any photo or video.
Its LiveTitles feature lets you use your voice to create animated titles and captions. As you speak, titles appear on the screen perfectly synced to your speech. You can edit titles with a tap.
Comic book filters are included, as well as support for speech bubbles and shapes. You can use the software to create full-screen posters with animated backgrounds too.
Dozens of music soundtracks are available for the content you create with the app. What's more, the app automatically trims them to fit your production.
Available in April, Clips runs on iOS 10.3 and is compatible with the iPhone 5s or later, all iPad Air and Pro models, the iPad mini 2 and above, and the iPod touch 6th-generation model.