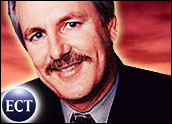 The economic pressure continues to increase and there is a reasonably good chance that we'll be down to one large car company in the U.S. by this time next year — Ford, which appears to be the only one that isn't saying it won't survive without a massive cash infusion from the U.S. government.
In the PC space, there are three companies being watched closely: Apple and Dell in the U.S. and Lenovo in China. Apple was growing at an incredible rate and has large reserves, but now — thanks to the economic collapse — it may have PC products priced out of the market. Dell brought out its second netbook, a 12-inch model more appropriate for men, and instituted an aggressive (for a large PC vendor) PC customization program. And Lenovo continues to be recognized for what may be the perfect laptop, and I think it is a good time to reflect on this perfection.
We'll close with the product of the week, a utility that turns an iPod Touch into the thinnest iPhone in existence.
Apple: Can It Adjust in Time?
Apple recently has appeared to shift focus from its increasingly hypercritical Mac vs. PC campaign to one more tightly focused on building critical demand for its products. Unfortunately, the key part of the message for the new MacBook TV ad was the claim that it had the notebook computer that was the most green. Greenpeace almost immediately, and clearly opportunistically, branded Apple again as an environmental problem company, offsetting significantly the message Apple was trying to convey. Greenpeace has, in the past, admitted to doing this largely to get attention, but that doesn't help Apple, which was clearly damaged by these Greenpeace claims.
In addition, the new Apple MacBook touchpads have been reported as broken, something that goes along with a number of other perceived quality problems with Apple's latest products — most of which seem to be priced substantially more than the US$800 price ceiling that was identified at the Phoenix Technology conference I attended a few weeks back.
These ceiling comments are based on observed buying behavior after the economic collapse and, if true, given how expensive Apple's PC products are, would indicate Apple is having problems selling its new PCs. In addition, reports out of Apple indicate it is aggressively trying to get its arms around what appears to be a substantial and increasing retail discounting practice applied to Apple products. This last may be good news — sort of — for Apple because it indicates an attempt to adjust its retail channel — and that this adjustment may be helping its sales volume.
There is increasing speculation that there is a lower-cost Apple netbook coming, but it may arrive too late to offset Apple sales volume problems. Apple is a strong marketing company and it can charge a premium for its products as a result, but that premium is likely closer to 20 percent. The actual premium appears to be running closer to 100 percent, which, coupled with the reported and ill-timed product quality problems, should be problematic for the firm. Apple has substantial reserves, and there is little chance it will go under, but it needs some lower-priced products in retail and simply may not have enough time this year to boost its 2008 numbers in the fourth quarter.
Dell Goes Ultra-Personal
Dell, which has been struggling a bit financially, has been moving aggressively to get prices down and has launched its second netbook platform — an ultra-thin, 12-inch screen product that will appeal to men more than earlier, smaller-screened products will. This gives Dell a variety of new products in the sub-$800 price range that are very small, attractive and trendy.
In addition, because it has products with both screen sizes, Dell now has a netbook line that should appeal to men and women.
In addition, Dell launched the Dell Design Studio. This build-to-order offering provides, for a $75 up-charge, the capability of a custom laptop lid that initially reflects one of around 100 pieces of unique art. For some time, consumers have indicated that they want products that better reflect their own individuality, and this program helps build that. I know someone was going to do this in 2008 and had thought HP, because of its printing and imaging division, would get there first, but Dell was the first mover here.
It is interesting to note that in the late '90s, Dell built largely boring, generic PCs, and Apple was offering a large number of color choices. Now, a decade later, Apple is operating on a one-size-fits-all strategy for everything but some of the iPods (shuffle and nano). In short, while for most of 2008 Apple was performing better than Dell, 2009 may be Dell's year, and Apple is exiting 2008 competitively worse than it entered, largely because of the economic problems.
Lenovo X301: The Perfect Laptop
I started using the new Lenovo ThinkPad X301 early last week, and Forbes had branded its predecessor the "Perfect Laptop." What is fascinating is that Apple has on its board Al Gore, the most powerful "green" politician in the world, and Lenovo originated in China, a place that has a very poor environmental record. However, it is Lenovo that is the Greenpeace poster child and Apple its apparent enemy.
Apple came out with the MacBook Air — an incredibly thin, sexy and largely impractical notebook, while Lenovo brought out the ThinkPad X300, which shared the Air's size but otherwise was almost the polar opposite. The X300 wasn't anywhere near as attractive but was a product you could truly live on, being vastly more practical. The X301 improves on the X300, having more performance and the option of an amazingly fast 128-GB hard drive. I'm a huge fan of these solid state drives; they are dead quiet, use little power and have blindingly fast read rates. Unfortunately, they are also very expensive, but darned if they aren't worth it.
If you replace the optical drive with a bay battery, battery life jumps from a marginal 3+ hours to 7+ hours, and if you carry a spare battery, as I have been doing, you jump to 10 hours or more. This helps make the product vastly more practical, and it contains built-in AT&T or Verizon WAN capability as well, so you can assure connectivity.
The MacBook Air is arguably the most attractive notebook in the market, while the X301 is the closest to overall perfection. The market tends to favor appearance over practicality at the moment, but the true perfect laptop would be one that was as good looking as the Air and as practical as the X301. We'll see if Apple or Lenovo gets there first.
Wrapping Up
Apple remains financially sound with massive reserves, but many of their products are out of line with these hard financial times, and while they likely do have a netbook coming, it will probably arrive too late to help 2008. On the other hand, Dell suddenly appears better positioned for the hard year ahead, with well-timed netbooks and the most aggressive customization program in the market.
Lenovo's X301 is arguably the closest thing to notebook perfection, but if sales volumes are to reflect this, it will need to improve its appearance and find an economically more attractive entry price. In the end, however, this is all about choice — and Apple, Dell and Lenovo are providing ever-more-interesting ones. Being a fan of choice, that has to be a good thing.
Product of the Week: Truphone for the iPod Touch
Sometimes I just run into something that, when you use it, it causes folks to stop and give you that "what the heck?" look. What Truphone does is put Voice over Internet Protocol (VoIP) capability on an iPhone or an iPod touch. The fun is using the iPod touch to make phone calls. The service is free and the result actually works surprisingly well. Granted, you have to be connected to WiFi for this to work, but for kids, this is a vastly less expensive solution than an iPhone, in terms of monthly service cost, and it provides its own unique experience because the iPod touch is vastly thinner than the now-choppy iPhone 2. It saves money, it is free to download, and it really freaks iPhone users out so, of course, it is my product of the week.
---
Rob Enderle
is a TechNewsWorld columnist and the principal analyst for the
Enderle Group
, a consultancy that focuses on personal technology products and trends.
---