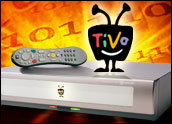 Worldwide shipments of hybrid set-top boxes — boxes that combine a broadband connection with satellite TV reception — will reach 50 million by 2011, according to a report from ABI Research.
During that time frame, hybrids will represent 70 percent of all set-top box shipments in Europe and 45 percent of all those in North America, ABI Principal Analyst for Broadband and Multimedia Research Michael Arden told TechNewsWorld.
"Because they don't have 'triple-play' services, satellite operators are especially interested in hybrid set-top box technology," he said.
The so-called triple-play is the ability of a communications company to provide phone, TV and Internet service in a single package.
Choking Churn
Satellite TV (SATV) providers see the boxes as a way to reduce churn in their customer base, he maintained.
For the past two years, he noted, the providers have seen a steady erosion of their competitive edge in pricing, technology and programming.
Phone and Cable TV (CATV) companies can not only compete with SATV in pricing, in hot technologies like HDTV and in volume of programming, he continued, but they can also offer video-on-demand, voice services and data services.
"That leaves the satellite guys out there without the trump cards that they used to have, and they're behind in being able to offer triple play," Arden said.
Sticky Customers
He explained that to fill the triple-play gap, SATV providers have started partnering with DSL and telco outfits. The hybrid boxes are an important part of that strategy because they provide a broadband connection for the SATV hardware.
"They're turning to these partnerships in order to roll out interactive and triple-play services and keep their customers," he contended. "I don't think they're necessarily going to win new customers. They're just trying not to lose customers at this point."
The new hybrid boxes are a way to keep customers happy, acknowledged DirecTV (NYSE: DTV) spokesperson Robert Mercer.
"They will enhance customer satisfaction," he told TechNewsWorld. "They will create a very sticky customer, and a sticky customer doesn't look some place else for their entertainment service. They stay with DirecTV."
"It provides us with a compelling, competitive tool," he added.
Conflict of Interests
Those partnerships, though, are being built on shifting sand, since telcos like AT&T and Verizon are already moving into the TV business where they will be a direct competitor to SATV.
"We'll see how it plays out," Mercer observed. "In certain areas they will compete against us, but that's in the future. Right now, we have very productive partnerships with each of the telcos.
"Through these partnerships," he continued, "we're both able to compete very vigorously against the cable triple-play."
Metro Versus Rural
It will be a long time before the SATV providers and telcos are in direct competition for their primary target markets, predicted Ross Rubin, director of industry analysis for the NPD Group.
"Satellite television tends to be especially strong in rural areas," he told TechNewsWorld, "whereas we'll see fiber — because of the expense of going underground — in metropolitan areas."
Even in metro areas, there will be population pockets that will be challenging for the telcos to reach, added Arden, of ABI.
"For multi-dwelling units," he said, "Verizon will have a hard time penetrating those areas.
"The telcos," he continued, "are really being selective in what markets and even what kind of living units they're willing to partner on."
Marital Problems
Nevertheless, the marriage of convenience between SATV and the telcos has already shown signs of discord, according to Michelle Abraham, an analyst with In-Stat.
She explained that Echostar, which has been partnering with AT&T to provide triple-play services to the telco's customers, has complained about the arrangement.
"It had problems because AT&T wasn't promoting Echostar as part of the triple-play package in areas where they expected to roll out their own U-verse service," she told TechNewsWorld.
U-verse is AT&T's IPTV service, which is expects to be in 19 million homes by the end of 2008.