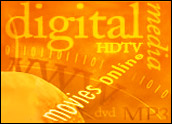 The market to distribute premium video content (mainly TV episodes and feature-length movies) is currently going through one of its most dynamic periods, as experimentation with business models, delivery mechanisms and consumer tastes is in full swing.
In the age of online entertainment, consumers get virtually unlimited choice of content and the means to entertain themselves. They can stream their favorite episode of "Lost" from ABC.com, watch full-length movies on Hulu, or download episodes of shows like "The Office" from NBCDirect, and they can do it all for free.
These choices offer consumers unprecedented amount of control over their entertainment experience, which is bad news for incumbent content aggregators: cable, satellite and IPTV companies. The incumbents have to create a way to deliver increasingly sophisticated entertainment to consumers for free.
Comcast Pumps Up Fancast
Amy Banse, the president of Comcast Interactive Media, alluded to some of these challenges during her keynote at Connections in July. Comcast is a great example of an incumbent provider working hard at establishing new entertainment avenues for consumers. In 2006, it launched Ziddio, a user-generated portal similar to YouTube. It followed up with FearNET.com, a horror movie and community site. In 2008, it launched Fancast, a video aggregation and streaming site.
Not all its experiments have been a success. In August, Ziddio has closed its doors (or shut down its servers) for good. FearNET, on the other hand, is alive and growing. In 2007, Comcast expanded it onto the video-on-demand (VoD) platform, a critical step for Comcast because it is trying to build a holistic consumer experience, linking together TV, the Internet and mobile.
Comcast's latest foray into digital media distribution is the launch of its Fancast store in September. Using the store, any U.S. broadband customer can download from over 3,000 titles. Comcast plans to expand the library to 10,000 by the end of 2008. With the new store, users will have an option to buy or rent the video and download it to their PC at prices comparable to Amazon's: US$10 to 15 to buy and $4 to rent.
This latest expansion makes us pause to think about what Comcast is trying to accomplish. Have they not learned from iTunes, Hulu and and Wal-Mart, who got their own bruises trying to set up digital distribution?
Challenges and Benefits
Without a doubt, Comcast will face many of the same challenges, but in Comcast's case, there are significant benefits that could make this strategy worth the risk. Let's take a look at each in greater detail. First, let's consider the challenges:
Unfavorable economics. The same argument as applied to Hulu and Veoh and Joost applies to Comcast: Content owners keep the bulk of the video advertising revenue. Although Comcast did not comment on the revenue arrangements, it did admit that content owners sell ads in the videos featured on Fancast, which usually means that content owner retains 70 to 90 percent of the revenue. With the launch of the Fancast store, Comcast acquires additional revenue sources from consumer purchase and rental fees, but content owners likely keep the bulk of those as well.
Digital rights ruin consumer experience. Content owners manage media rights carefully to ensure revenue maximization. This micromanagement would hinder the delivery of the holistic consumer experience. For example, a movie or TV episode may be available on the Fancast site but not available on VoD.

Additionally, content owners are adamant about protecting their content with digital rights management (DRM) software. Fancast is no exception; it uses Windows Media DRM. DRM further restricts how viewers can enjoy video; for example, consumers can only watch video on a PC and not on a Mac, mobile device or TV.

Such limitations also interfere with the "for pay" business models outlined above. Rather than downloading a heavily protected video file that can be watched only on a PC, consumers will opt to buy (or rent) a DVD, which can be watched on a TV, PC or even a mobile device (as some DVDs now include digital versions).

Competition will hinder success. The online video field is extremely hot, with many hands reaching for very little revenue. From the broadcast networks to the device manufacturers, companies like ABC, NBC, Apple and Microsoft are all striving to deliver the next generation of the consumer entertainment experience. Standing out in this crowd requires an exceptional product with clear differentiation.
There are opportunities for Comcast in pursuing its strategy of digital media distribution:
Content owners crave secure, multiplatform distribution. As consumers increasingly engage in concurrent media consumption and ad avoidance, the effectiveness of advertising in media decreases. Advertising revenues are the bulk of revenue for many content owners, and they want to ensure that if one channel, such as the TV, diminishes, they have another channel, such as the Internet, to supplant it. Service providers such as Comcast make good partners for media companies, potentially yielding better revenue splits and more lenient distribution rights.

According to Alix Cottrell, general manager of Fancast, Comcast intends to follow this route. Current plans will allow Comcast customers with VoD or DVR to either copy online content into their VoD folder or have it recorded on their DVR (if the show is only available on linear TV). Comcast plans to implement this service within 12 months. In the next 24 to 48 months, Fancast will launch a mobile component. Initially, consumers will still have to download content to PC and port it to a mobile device. If the Clearwire partnership is successful, however, Comcast may also launch a direct-to-device service on par with AT&T's Mediaflo or Verizon's Vcast. Finally, thePlatform, Comcast's video delivery arm, has recently acquired Chirp, a social application developer, suggesting that Comcast is gearing to expand the social features of its Fancast service.

Can build big libraries. As a media aggregator and distributor, it is easy for Comcast (and most service providers) to build large video libraries. It can leverage its linear distribution relationships to secure content from many providers. It is also not bound by the media ownership regulations that restrict some of the other aggregators. For example, Hulu still doesn't have ABC's and CBS' content in its libraries, and it likely never will. Even if the ideological differences between the partners get resolved, media ownership regulations will preclude Hulu from adding more content partners.
So does Comcast's launch of the Fancast store make sense? Will the store succeed? It's safe to say that it does and it will. Of course success will NOT be measured by revenue or profitability of an individual property like Fancast. Fancast will, however, condition consumers to seek video online and will build stronger links in consumers' minds between Internet video and traditional TV. As content owners relax their rights requirements, Comcast will be able to deliver the holistic consumer experience, which envelops consumers in content (and advertising) regardless of where they are or what device they are using. That service may be compelling enough for consumers to consider opening their wallets!
Paramount Creates Specific Content for Online Distribution: Will it Work?
In late September, Paramount Digital Entertainment (PDE) recruited two Hollywood producers, Alexandra Milchan and David van Eyssen, to create feature-length films for distribution on the Internet and presumably mobile platforms.
Upon reading the news, the first question in my mind was: "What is Paramount thinking?" As if reading my thoughts, I found a quote from Thomas Lesinski, PDE's president, discussing the large amount of experimentation with content length online and how people flock by the millions to watch long-form content on sites like Hulu and Joost.
Let's consider some of the prominent content experiments:
Broadcast and cable networks airing linear TV shows on the Web. Shows such as "The Office" and "The Simpsons" are readily available on sites like Fox.com and Hulu.com. These shows are not original, however. They have been repurposed from linear TV and linear advertising paid for them.
Content owners creating original, short-form content exclusively for the Web. The Sci-Fi channel, for example, released short webisodes of "Battlestar Galactica," created originally for online release, to explore plot offshoots and keep audiences engaged with the show between seasons.
Producers releasing films online instead of directly to DVD. Movies like "Incubus" and "Waterborne" premiered online, instead of in theaters, to build awareness prior to their release on DVD.
All of the above examples use original, short-form content or repurposed long-form content. None attempts to distribute original long-form content online. There is a reason for that, and we will explore it in a minute.
Meanwhile, Paramount has experimented with online video, releasing "Jackass 2.5" online in December 2007, in partnership with Blockbuster. The movie has been dubbed the first feature-length movie released online.
The appeal of releasing feature-length content online is easy to see:
Won't cannibalize linear audiences. A major issue with repurposing linear TV content online is the fear that viewers will opt to watch online, instead of on linear TV, fragmenting linear audience and draining advertising revenue from linear channels. Original Web content is not available on linear TV and cannot cannibalize linear audiences.
More premium inventory. A problem with the short-form content is the very small amount of space to insert advertising. Online video still relies predominantly on pre-rolls for monetization. Users are willing to tolerate a few pre-rolls for movies and TV shows but not for the five-minute clips. The most egregious offenders insert one 30-second ad per clip. Average ad insertion rate is one ad per two to three clips. By comparison, a feature-length film will have space for at least 16 ads (assuming one pod every 15 minutes and two ads per pod).
So, Paramount's strategy is to take these benefits and add two Hollywood directors specializing in action flicks and Internet shorts. Is this a match filmed in Hollywood Heaven? I don't think so.
First issue: monetization. There still isn't a business model for profitable online distribution, especially primary distribution. Almost all of the professional video served online is repurposed and has been paid for through linear windows, including theatrical release, pay-per-view, etc.
The economics of "Jackass 2.5" do not apply. The movie was comprised mainly of unreleased "Jackass 2" content, which was paid for by the linear release of "Jackass 2."
To be profit-positive, a movie released exclusively online would have to be one two-hour-long commercial, released as a pay-per-view, or the lowest-cost Hollywood production known to humankind. None of these options positions the movie for success.
Second issue: The PC is a secondary screen for long-form content. The bulk of online viewing of long-form content occurs because viewers want to catch up with a missed episode of a linear show. Even in this instance, the market is TINY. Hulu, one of the most popular full-length programming distributors, only clocked 6 million monthly visitors in September 2008, according to Quantcast.
Bottom line: the Internet is not ready for first-run, feature-length, professional content. Neither the audience preferences nor the business models are there for success. If I were Thomas Lesinski, I would focus on two things that the Internet is good for:
Augmenting linear revenue with repurposed content (a la Hulu, etc.)
Augmenting the viewer experience with short-form content that markets a show prior to linear launch or keeps viewers engaged with the show while the linear component is on the hiatus (a la Sci-Fi's "Battlestar Galactica").
The Netflix/Starz Partnership: All About the Windows
As of Oct. 1, the "Watch Instantly" online video lineup through Netflix will grow 20 percent, as Netflix is now streaming TV shows, films and other video from Starz Play. Starz Play adds about 2,500 movies and other titles to Netflix's current library of about 12,000 titles. The first 1,000 titles from Starz Play are available now, with more content added in coming weeks.
Why is this announcement significant? It all comes down to where the content sits in Hollywood's distribution windows (also known as the "sequential distribution" model). To date, none of the online movie services have been able to offer very compelling movie rentals, and part of that has to do with the exclusive nature of the pay TV window — right where Starz sits today. So, while a CinemaNow or Movielink (Blockbuster) gets shut out of that content during that period, Netflix basically owns the online distribution at the same time as the other pay-TV providers.
The pay TV window for content starts about 11 to 12 months after a movie hits the theaters;
The pay TV window lasts for about seven months;
After content is aired in the pay TV window, it then becomes the exclusive offering of broadcasters and syndicators for a period of up to seven years; and
After that exclusive period, the pay TV players get about another 18 months of exclusive air rights.
The Starz Play feature gives viewers access to on-demand titles and provides live feeds from the Starz TV channel. Like the other Pay TV channels, Starz has original programming ("Crash," for example), so that is another compelling addition to the Netflix content lineup. Overall, this partnership adds value to the Netflix service, supplement its DVD rental business and online offerings to move Netflix one step closer to a complete entertainment service.
---
Kurt Scherf
is vice president of research at
Parks Associates
.
Anton Denissov
is a research analyst at Parks Associates.
---