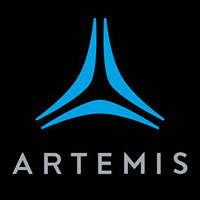 Technologist and serial entrepreneur Steve Perlman on Wednesday announced his new company, Artemis, and demoed its pCell technology.
pCell technology "consistently delivers full-speed mobile data to every mobile device concurrently, regardless of how many users are sharing the same spectrum at once," he claimed.
The theory is legitimate, but "you certainly do not have the whole network's capacity available to an unlimited number of users," Philip Solis, a research director at ABI Research, told TechNewsWorld.
"The more users the network would try to communicate with simultaneously, the more complicated the signals would become," Solis continued.
How pCell Technology Works
Instead of trying to suppress interference, the pCell exploits it — combining radio signals transmitted from multiple pCell base stations to, in effect, create a personalized wireless network around each mobile device. Think of it as a globe that accompanies the device. This gives each user the full capacity of the pCell.
The pCell's underlying technology is what Perlman's company, Rearden, calls Distributed Input-Output Technology, or DIDO.
DIDO's capacity has been demonstrated to reach 10x the limit prescribed by Shannon-Hartley calculations — and it might be able to hit 1,000x that capacity, claimed Reardon. That's because, instead of users and access points all sharing the same channel, each user and access point (AP) gets, in effect, a personalized channel.
When a user clicks on a streaming video website in a DIDO setup, the data is sent to the DIDO data center, which processes the video data into a radio signal waveform and sends it to the DIDO AP. The characteristics of the waveform are determined by algorithms on the back-end servers. That lets each PC making a request pick out its own video stream. The response uses the full bandwidth of the channel.
Uploaded data also gets the full channel bandwidth.
DIDO is cloud-based. The technology has been successfully tested at frequencies from 1 MHz to 1 GHz.
DIDO APs indoors have a transmission range of more than one mile. In outdoor configurations, DIDO APs have used Near-Vertical Incidence Skywave to provide coverage of an area 500 miles in diameter.
The pCell technology works in all mobile bands, as well as in unlicensed spectrum — such as 900 MHz in the Americas — sharing spectrum with other unlicensed devices.
The Benefits of pCell
pCell is compatible with standard, unmodified out-of-the box LTE devices such as iPhone 5s and 5c, Samsung Galaxy S4, LTE dongles and MiFi devices, Perlman said. Standard LTE devices can run at full LTE speed throughout pCell coverage areas, and they can hand off to conventional cellular where there's no pCell coverage.
Wireless carriers and independent ISPs can deploy pCell far faster and at lower cost than conventional cellular, using base stations called "pWave radios" instead of building cell towers. Those stations can be placed anywhere convenient.
pCell currently is in trials with Artemis' partners in San Francisco. It will be ready for first commercial deployment in one market at the end of 2014.
Issues with pCell Technology
Wireless carriers reportedly have not expressed any interest in the pCell, and that might prove its undoing.
"You need both wireless carriers and consumers to agree to install access points and share bandwidth, even through devices users are carrying," Jim McGregor, founder and principal analyst at Tirias Research, told TechNewsWorld. "But this would still not eliminate the need for cell towers as a means for back-haul connectivity.
Artemis' approach is not unique, ABI's Solis pointed out, adding that another company, Collision Communications, "has patents from DARPA's work on Interference Multiple Access, which seems to be roughly similar to what Artemis is describing."