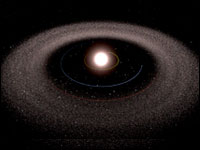 When the Europeans set out to explore and colonize the world, they did so as much to bring riches back to their native lands as to build empires. Many Spanish explorers sought to find the legendary Seven Cities of Gold, for example. A similar quest is driving a new breed of intrepid explorers to look to space. This time it may also be in pursuit of riches — but it will take riches to get there.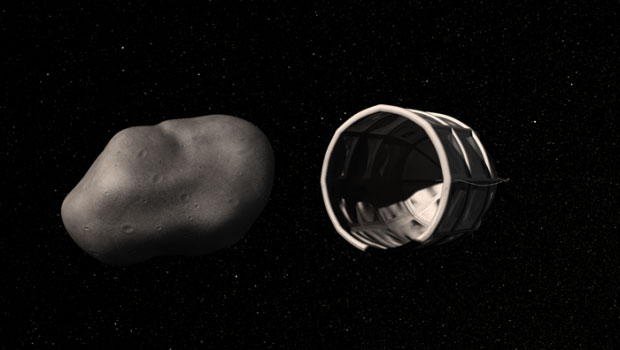 Asteroid mining will allow the delivery of resources to the point of need, be it a fuel depot orbiting the Earth, or elsewhere in the Solar System.
On Tuesday, the founders of Planetary Resources held a press conference at the Museum of Flight in Seattle to announce a new megamillion-dollar plan to use commercially built robotic ships to travel to the asteroid belt to mine for valuable minerals including platinum and gold.
"As we move beyond the bounds of Earth to a universe that is full of resources, we can finally bring those materials back to Earth," said speaker Peter Diamandis, cofounder of Planetary Resources. "Small teams can literally do what only governments could do before."
It is advances in technology that allow this development, added Diamandis, who further noted that this project is also about "going to space for the benefit of mankind."
Massive Risk, Massive Costs
It is largely understood that space exploration carries great risk, but it also entails great costs — and paramount for this venture will be bringing those costs down.
"The innovation in cost is as great as innovation in risk," said speaker Chris Lewicki, Planetary Resources' president and chief engineer, who called for Silicon Valley-style innovation.
Although there is still a long way to go, this could be the team to get mankind back to the moon and beyond.
"They have the money and the ambition — and more importantly they have as an objective to cut costs, which is in itself incredibly ambitious," Glen Hiemstra, founder of Futurist.com, told TechNewsWorld. "They absolutely believe they can cut costs by a factor of 100 — but that is easier to say than to do."
Outward Bound
Accessing the resource-rich universe that is just beyond our planet will require an enormous cost, Planetary Resources noted, and bringing anything back only increases those costs. Thus it makes it cost-prohibitive — at least in the near-term future — to attempt what those intrepid European explorers of old were able to do.
In other words, this may not be about a round-trip operation. Instead, this could be about the future of space colonization.
"What struck me is that they aren't planning to bring anything back to Earth," said Hiemstra. "Instead, they are looking to create an infrastructure out there to build upon."
That infrastructure is an absolute prerequisite for the establishment of any permanent colonies in the solar system, said John W. Delano, Ph.D., department of atmospheric and environmental sciences at the University at Albany. "For a colony to be sustainable and financially viable, it would have to use local materials and resources."
Although a material such as aluminum is very cheap to mine on Earth, to bring it to a base on an asteroid or on the moon would be horribly expensive, Delano told TechNewsWorld.
Instead, it would be more desirable to use what is at the source.
"If you are on the moon and have the equipment to mine the aluminum that is already there, you are ahead of the game," Delano said.
No Asteroid Gold Rush Likely
Even if space colonies get built, no one should plan on having a future career as an asteroid gold miner — nor will a stellar gold rush likely occur. Transportation costs aside, there likely exists no seven asteroids of gold.
"Imagining an Easter Bunny or Santa Claus scenario where an asteroid is made of gold would be extremely far-fetched," said Delano.
In fact, a more elusive resource then gold would need to be found to make this space colonization a reality. Water would certainly be worth its weight in gold and beyond. Finding it would be crucial before humans could head to such colonies.
And yet, there is likely space mining in our future.
"One day, mining of asteroids is going to happen and probably be profitable," said Mike Gruntman, Ph.D., professor of astronautics at USC. "To put it on a commercial basis in the near future, though, is extremely hard. With the lunar base on hold and the civilian national space program without a major goal and in turmoil, near-term prospects are not especially bright."
The final question may simply be why? Is space exploration akin to climbing the mountain that those intrepid explorers — with the right financial backing — will scale simply because it's there?
"I think it is more than that," said Hiemstra. "Stephen Hawking noted, 'if we don't become a space faring civilization, we won't survive.' While it is an economic question, it will happen eventually. That it's happening now is all the better. It's exciting to see them try and give it a go."