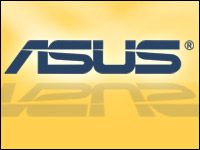 Asus on Friday announced the first shipments of its Eee Pad Transformer, which are directed to Taiwan.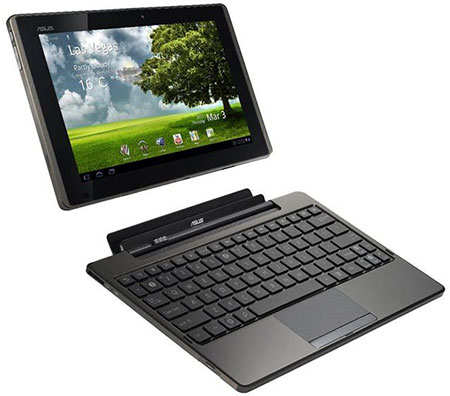 The Asus Eee Pad Transformer
The Eee Pad Transformer is so named because it uses an optional docking station that provides a full QWERTY keyboard with unique Android function keys.
This tablet runs on an Nvidia Tegra 2 dual-core processor and uses Google's Android 3.0 operating system, aka "Honeycomb."
Its frame just over half an inch deep, and it weighs in at about 24 ounces.
It comes preloaded with Polaris Office 3.0, which supports the most frequently used file formats on PCs, such as Microsoft Office, XLS, XLSX, PowerPoint, Adobe PDF, and image files such as JPG.
The Transformer has 9.5 hours of battery life on one charge. This goes up to 16 hours when the docking station is used.
"I'd put this in the class of the Motorola Atrix," Jim McGregor, chief technology strategist at In-Stat, told TechNewsWorld. "It's seeking to bridge the gap between a mobile device and a computing device."
Asus did not respond to requests for comment by press time.
Details About the Eee Pad Transformer
Like many other tablets running Honeycomb, the Transformer has an Nvidia Tegra 2 dual-core processor.
It also has a 5MP rear camera to shoot and record HD video and a 1.2MP front-facing camera for videoconferencing. The device supports both WiFi and 3G.
The Transformer has a mini-HDMI port, a 3.5mm audio jack, two USB ports and a built-in SD card reader. It also has built-in SRS Sound technology.
The tablet comes with a scratch-resistant 10.1-inch in-plane switching (IPS) Gorilla Glass touchscreen with LED backlighting. This can be viewed at angles up to 178 degrees. ASUS claims the screen provides 50 percent more accurate and crisp rendition than its competitors.
Asus has overlaid its Waveshare user interface on top of Honeycomb.
The company provides one year of cloud storage on Asus WebStorage free to purchasers of the Transformer.
Information on price is still sketchy; reports suggest it will range between $500 and $700. If those reports are correct, the Transformer won't beat out the iPad 2 in price.
Just Another Brick in the Android Wall?
Apart from the optional docking station, there's little to distinguish the Transformer from other Android tablets, according to In-Stat's McGregor.
"All these tablets have dual core processors, high quality screens, and dual cameras, so you have to provide a significant differentiation if you're going to target the market," he said.
"I played with several tablets running Android 3.0 at CTIA," Carl Howe, director of anywhere consumer research at the Yankee Group, told TechNewsWorld. "They start to feel very much the same."
That uniformity has led Android tablet manufacturers to seek their own differentiators.
"These guys are all looking for a magic bullet," McGregor stated.
"Do you have a slide-out keyboard, do you have a docking station? I don't think anybody has found the secret sauce," he opined.
Even with the docking station, Acer's Transformer doesn't quite stand out of the crowd, McGregor thinks.
"The docking station is cool, but does it buy me that differentiation? I don't think so," he said.
Whether Asus can match the iPad 2 with its Transformer is open to question.
"Apple blends three ingredients: A sexy device, seamless connectivity and compelling cloud content to create its connected experience," Howe pointed out. "At present, most Honeycomb tablets I've seen are delivering only two out of those three ingredients because they lack the cloud-based apps."