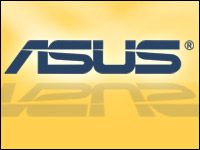 Asus offered the world a sneak peek at the company's upcoming Transformer 2 tablet at the AsiaD conference in Hong Kong earlier this week, laying to rest speculation that the device's launch might be delayed.
More details on the device will be formally announced Nov. 9, Chairman Jonney Shih told AllThingsD.
The Transformer 2 is a tablet with a detachable keyboard and a 10-inch screen. It will run on Nvidia's Kal-El quad-core Tegra 3 processor and have USB and mini-HDMI ports, Shih said.
The addition of the keyboard takes the Transformer 2 into netbook territory, which is being invaded strongly by tablets.
"This is an interesting shift, moving the tablet from a consumption device towards a creation device, and gathers in those consumers who want to go on creating content," Michael Morgan, a senior analyst at ABI Research, told TechNewsWorld.
"For folks that want something different than the iPad 2, the Transformer 2 seems to be to be the best choice," said Rob Enderle, principal analyst at The Enderle Group.
A Little Wowie Sauce With Transformer 2
The Transformer 2 will reportedly have a keyboard dock with battery-charging and data-storage capabilities.
"The biggest barrier to input on mobile tablets is the lack of a hard QWERTY keyboard, so adding a detachable keyboard is a good way to skirt around this issue," Chris Hazelton, a research director at the 451 Group, told TechNewsWorld.
"It will provide the input methods of a laptop while still providing the benefits of a mobile tablet," Hazelton added.
The Transformer 2 will use Nvidia's Kal-El Tegra 3 processor. This is a system on a chip with four main CPU cores for high-performance tasks and a fifth core for low-power operation. Nvidia calls this technology "Variable Symmetric Multi-Processing" (SMP).
"It's designed for better battery life and high performance," Nick Stam, Nvidia's director of technical marketing, told TechNewsWorld.
Kal-El also includes a new 12-core graphics processing unit that delivers "up to three times the graphics performance of the Tegra 2," Stam said.
Asus has reportedly ordered about 4 million Kal-El processors, but Stam declined to confirm this because "we cannot comment on our partners' business."
There are reports the device will run Android Ice Cream Sandwich, but Asus' Shih declined to confirm this at AsiaD.
Asus did not respond to requests for further comment by press time.
Will Kal-El Save the Tablet World?
Analysts differ about the value of the Nvidia Kal-El system on a chip.
"The use of an ARM-designed Nvidia chip that provides both long battery life and high performance when needed will appeal to users that need all-day performance but still want to play graphics-intensive games," the 451 Group's Hazelton remarked.
Kal-El should resolve the performance problems that dogged the first Transformer tablet, which was slow, Enderle said.
However, Nvidia's approach is "a kludgy way to solve the power consumption problems other folks have seem to found better solutions to," ABI's Morgan stated.
"I've seen chips with asymmetric multiprocessing so every single core can be geared to the consumption it needs, whereas with this SMP chip, everything's either going or resting," Morgan explained.
Still, the Kal-El is "pretty snappy — better than what we've seen in markets today, but not as good as desktop processors yet," Morgan concluded.
Humans Deserve to Choose for Themselves
Asus is apparently hoping the Transformer 2 will replicate the success of its predecessor.
"The first Transformer sold out in the U.S. and Europe, but after a month or so, supply started to meet demand," the 451 Group's Hazelton said.
Perhaps the market will also love the second-generation device.
"The ability to use a laptop form factor will be a key differentiator to other Android tablets," Hazelton pointed out.
That might well pay off — ABI Research reports that media tablet shipments surpassed netbook shipments in the second quarter, totaling 16.3 million units versus the 7.3 million netbooks sold.
Ease of use, not cost, was the main consideration, as the average media tablet costs about US$600, twice the $300 the average netbook is priced at, ABI said.