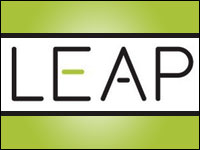 Leap Motion announced on Thursday that its touch-free 3D motion sensing and control technology will be bundled with high-end notebooks and premium all-in-one PCs high-tech vendor Asus will launch later this year.
The Leap Motion controller can track movements smaller than the tip of a pin with no visible lag time.
"This is an easy and relatively inexpensive way to add touch-like features to a product," Rob Enderle, principal analyst at the Enderle Group, told TechNewsWorld. "This is particularly useful because there's such a huge shortage of touchscreens at the moment and those screens can add several hundred dollars to the purchase price [of a device]."
Asus did not respond to our request for further details.
How Leap's Technology Works
You can think of Leap sensors as using VGA cameras to detect motion.
Strictly speaking, however, they aren't cameras, as their output doesn't resemble image data, according to the Leap users' forum. In demo videos, whatever is displayed as having been detected by the sensors is synthesized or extrapolated from sensor data.
The Leap Motion controller has a 150-degree field of view, and tracks individual hands and all 10 fingers of a user at 290 frames per second.
No Connect With Kinect?
Leap technology "will be best on notebooks as an alternative to a touchscreen," Enderle said. It "could both complement and be a less expensive alternative to a touchscreen" and will likely be used for devices running Windows 8 and above.
Whether that will be acceptable to Microsoft, which offers Kinect, remains to be seen.
Kinect's "better for something like a gaming system where it needs to see your entire body." Enderle said.
It's possible that Microsoft would block Leap technology and push Kinect instead, Julien Blin, a directing analyst at Infonetics Research, opined. However, that may not matter in the overall market. "Leap's technology can be used on many other operating systems such as Android, iOS and the RIM OS," Blin told TechNewsWorld. "The smartphone, tablet, PC and smart TV markets are big enough for Leap Motion to gain a decent share of the pie, even without Windows 8, especially as tablets have recently overtaken netbook and laptop shipments. Android and iOS devices represent 900 million potential customers for Leap."
Leaping Into the Future
Asus will probably use Leap's technology to enhance the gaming experience, Blin speculated. "For instance, it could let users control a plane or car in a 3D game, or play "Angry Birds" hands-free" Other uses will include controlling and navigating Google Maps on a portable device while driving.
Expect even more innovative uses of the Leap technology in the future, Blin predicted. "Leap has opened up its API to developers … and the innovation will primarily come from those developers. This will bring Leap Motion technology to the next level — you could imagine using Google Glasses with Leap technology embedded, where you would be able to evolve in a virtual world and control objects in 3D." That will give a similar experience to the Oculus project, which is working on a virtual-reality headset for hardcore gamers.
Leap might even approach car manufacturers such as Ford and BMW, which could use the technology for their connected cars, Blin surmised.
More work needs to be done on gesture technology for new uses to appear. "You need advanced algorithms to distinguish what motions to recognize and for what actions, which will likely vary for each consumer, so you'll need learning algorithms like those used in speech recognition," Jim McGregor, founder and principal analyst at Tirias Research, told TechNewsWorld.
The Leap Motion device will ship to consumers early this year, and can be pre-ordered for US$70 at the company's website.